Mysore Ashtanga Self Practice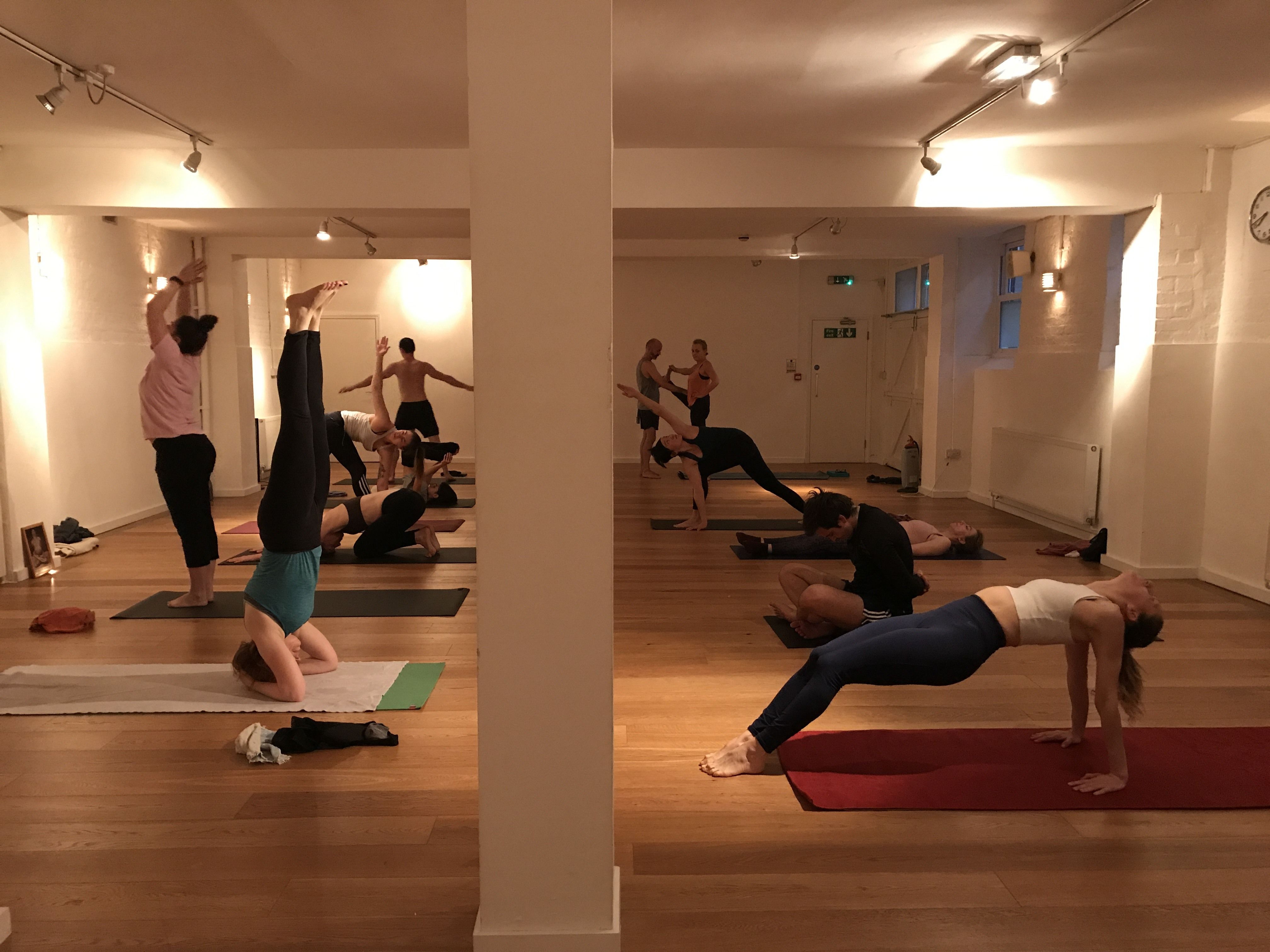 What is Ashtanga Mysore style self practice?
'Mysore style' has come to mean the way in which Guruji (the late Sri K Pattabhi Jois) taught Ashtanga Yoga - the system of asana he refined with his teacher, Sri Krishnamacharya.
They taught 'self-practice style' whereby each student is initially shown a small portion of the sequence, and as they are ready they are given one new posture at a time to build up their practice.
Do I have to know the Ashtanga sequence in advance?
No! You don't have to know any of the sequence before you come. In your first session you will be shown the two sun salutations and the first few postures of the standing sequence. When your body is comfortable with those postures and you can remember them, the teacher will gradually show you more postures.
Who is Ashtanga Mysore style suitable for?
Anyone can attend Mysore. As this is not a led class, familiarity with the Primary Series of Ashtanga yoga is not a prerequisite—if you are new to Mysore, you are very welcome to come and our teachers will assist you in starting self practice. On the first Monday of the month at our Islington centre, our teachers provide extra support for those beginners that drop in.
When do Mysore style classes take place?
Classes take place every morning at our Notting Hill centre and every weekday morning at Islington (except for on Moon Days that fall on weekdays).
Browse our online class schedule for up-to-date class timings.
Please note: you are welcome to drop in at any point during the scheduled class hours.
On the first Friday of the month we run a Led Primary Series class at 6.30-8.00am at both centres which replaces the usual Mysore Self practice on that day.
Ashtanga Mysore style teachers
Mysore style classes are taught by Natalie Gartshore at Notting Hill, and by Agi Gazda at Islington.