Yoga for Those Affected by Cancer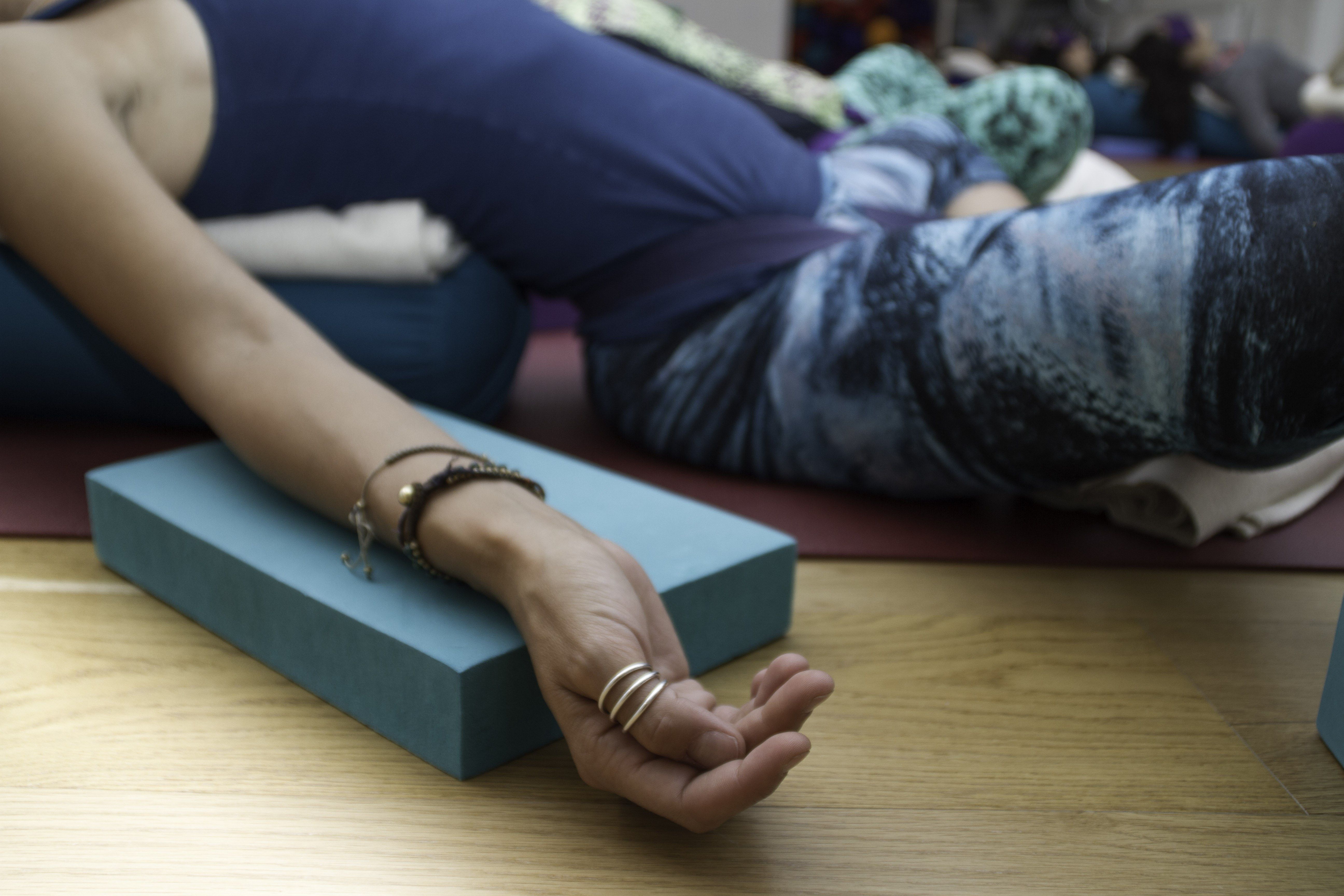 What is Yoga for Those Affected by Cancer?
Yoga for Cancer is a safe and grounding specialist yoga class taught by Vicky Fox at Notting Hill.
Who is Yoga for Those Affected by Cancer suitable for?
This small group class is suitable for those affected by any type of cancer at any stage of recovery or treatment, and those caring for a family member or friend, who safely meet the following criteria:
1. You are reasonably mobile and can move independently
2. Your needs can be addressed in a group setting
3. All surgical incisions are healed
Vicky can also arrange one-to-one sessions for those who don't match the above criteria - please email info@thelifecentre.com for further information.
What to expect in a Yoga for Those Affected by Cancer class
Whether you are a long time cancer survivor or currently in treatment, this yoga class focuses on making you feel more grounded and comfortable in your changing or changed body, through the use of postures that safely stretch, strengthen, and relax the body. A small class size ensures plenty of personal attention and guidance on suitable variations.
Mats are available but it is strongly recommended that you bring your own yoga mat to minimise your exposure to germs. Layers are recommended and comfortable (but not overly baggy) clothes in which you can move freely.
Benefits of our Yoga for Those Affected by Cancer class:
Decreased stress and pain, and increased well-being
Improved quality and quantity of sleep
Restored strength and range of motion, improved lymphatic flow
Enhanced energy, digestion, joint health, circulation, respiration, and endocrine function
Camaraderie with other (wonderful) yogi-survivors
Soothe anxiety, increased sense of groundedness
Be more comfortable in your body, mind, and spirit when you have been diagnosed with cancer
What to do before your first Yoga for Those Affected by Cancer class
Please request a Health Questionaire from nottinghill@thelifecentre.com Complete and return by email.
Please note -- it is crucial that we are aware of your health history in advance of your first class in order to maintain a safe and positive environment for all. Unfortunately, there can be no exceptions. Please also arrive at least 10 minutes before the class is due to begin.
Yoga for Those Affected by Cancer testimonials
I'm doing yoga to maintain physical fitness and emotional equilibrium. The most significant thing I get from yoga is maintaining a positive relationship with my body; regular yoga is also helping me to deal with anxiety (Kate)
As a partner of someone with a cancer diagnosis, it is so valuable to be welcomed to a class and have my own needs addressed as well as my partner's (Jessica)
Read more about Vicky Fox or contact us directly for further class information.