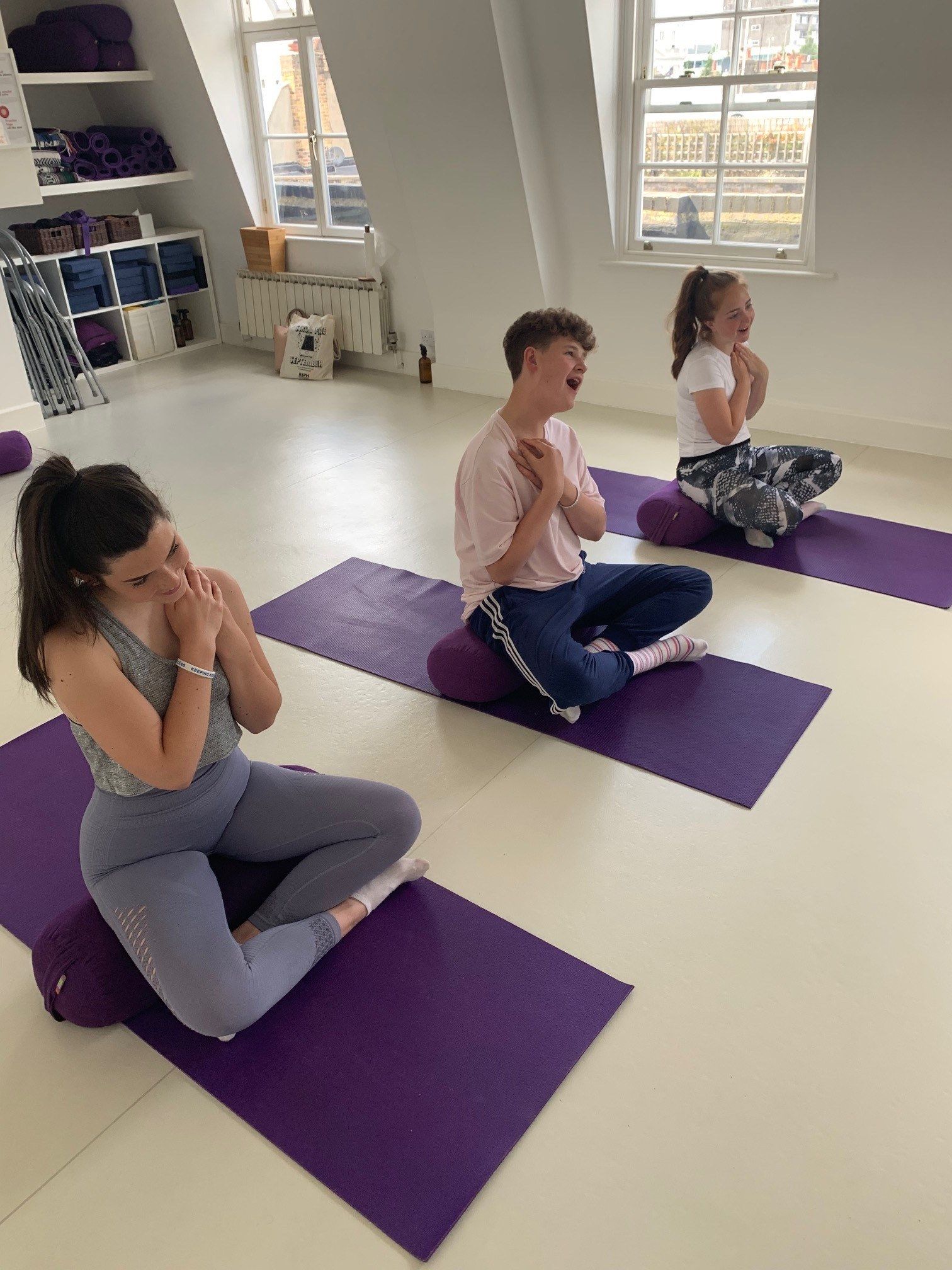 Our Yoga for Teen classes are bespoke yoga classes just right for those important transition years. Since ancient times, yoga has offered techniques to support growing bodies, restless minds and stressful lives. Yoga practice supports the growing self-awareness that is integral to discovering who you really are, what you really want and love, empowers you to go for it, and reconnects you with an inner place of calm.
Our Yoga for Teen class is open to those between 11-16 years old in full-time education.
Yoga for Teens takes place every Saturday 17.30-18.30 during term time at Notting Hill. The class is taught by Flavia Munn.