Autumn Yoga, breathing & meditation weekend retreat in Tresaith, Wales with Laurent Roure - 14–17 November 2019
During this weekend we will practice several invaluable techniques and tools such as pranayama breathing exercises, bodily and sensory meditation from Yogic and Buddhist traditions, mindfully executed yoga poses and movements and of course the deeply relaxing practice of Yoga Nidra. We will take inspiration from Hatha Yoga as well as more recent methods such as those popularised by Vanda Scaravelli.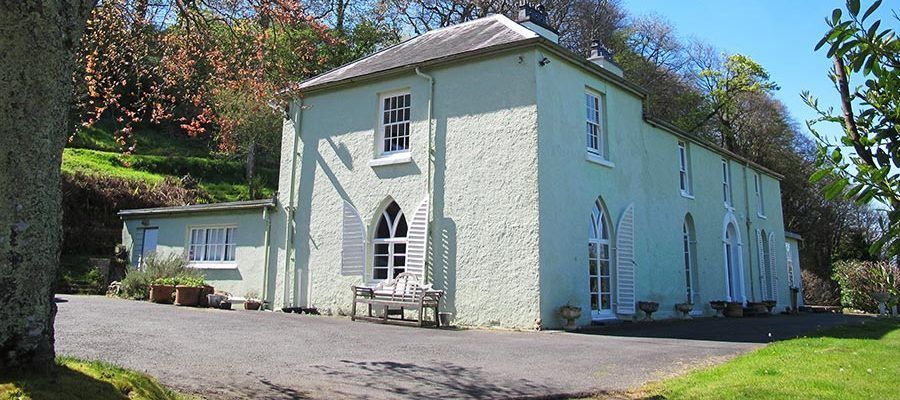 This yoga retreat in Wales is the perfect setting to be introduced to or to deepen your knowledge of the aforementioned practices. The sessions are aimed at everyone at any level and you will be practising up to 12 hours of yoga and relaxation over the weekend.
This weekend retreat will take place in Glandŵr, a grade II listed country house in the village of Tresaith in south Ceredigion on the southern coast of Cardigan Bay. It offers five-star accommodation for up to 10 yoga guests.
The Venue
Glandŵr has 6 rooms: 2 double bedrooms with either en-suite or private bathrooms. Two double rooms and two twin rooms share modern and contemporary decorated bathrooms with spectacular glass atrium skylights, bathtubs or walk-in showers.
Each room is decorated with its own unique style and with taste. They are also equipped with WiFi and a kettle to make yourself tea and coffee in the comfort of your own room. When you arrive in your room, you will find on your bed two towels and for people who share bathrooms, a bathrobe.
The house also offers a large open style kitchen, three comfortable lounges including a games room. You'll have plenty of space to unwind and relax in a splendid location far from the hustle and bustle of daily life.
This house is a perfect location to run this mindful yoga retreat in Wales.
Things to do
Tresaith is a quiet and picturesque seaside village with immense amounts of charm. One of its most attractive features is a dramatic cliff top waterfall where the river Saith cascades down onto the golden sandy beach below. The village is crossed by the famous Wales coastal path which starts at Queensferry in North Wales, and ends at Chepstow in South Wales.
Glandŵr, is close to farm shops owned by local friendly farmers who will sell you their best cheeses, Welsh cakes and honey etc. You can also visit the local pub, the Ship Inn with its scenic outdoor seating area where you can observe beautiful sunsets.
Prices:
Standard room (Double or twin beds)
£470 / per person Based on 2 people sharing
£600 / per person Single occupancy
Deluxe room (Double or twin beds Ensuite)
£500 / per person Based on 2 people sharing
£640 / per person Single occupancy
Premium room (1 King double size bed or 2 double beds Ensuite):
£520 / per person Based on 2 people sharing
No single occupancy available for these rooms.
Special offer exclusive to The Life Centre students: £25 off per person
Further info
Autumn Yoga, breathing & meditation weekend retreat in Tresaith, Wales
Contact Laurent Roure

info@yogalaurent.com or enquire directly at https://yogalaurentretreats.co...