Boys of Yoga with Michael James Wong
"To most guys, yoga is pink lycra and vegan chicks. It's breathing deeply while doing poses named after animals and feelings. It's done in dimly lit rooms with candles and incense, followed by gluten-free cupcakes and kale smoothies. And if that's your mentality then you're not alone. But it doesn't mean it's right," says Michael Wong, founder of BOYS OF YOGA. Read on for our full interview with Michael.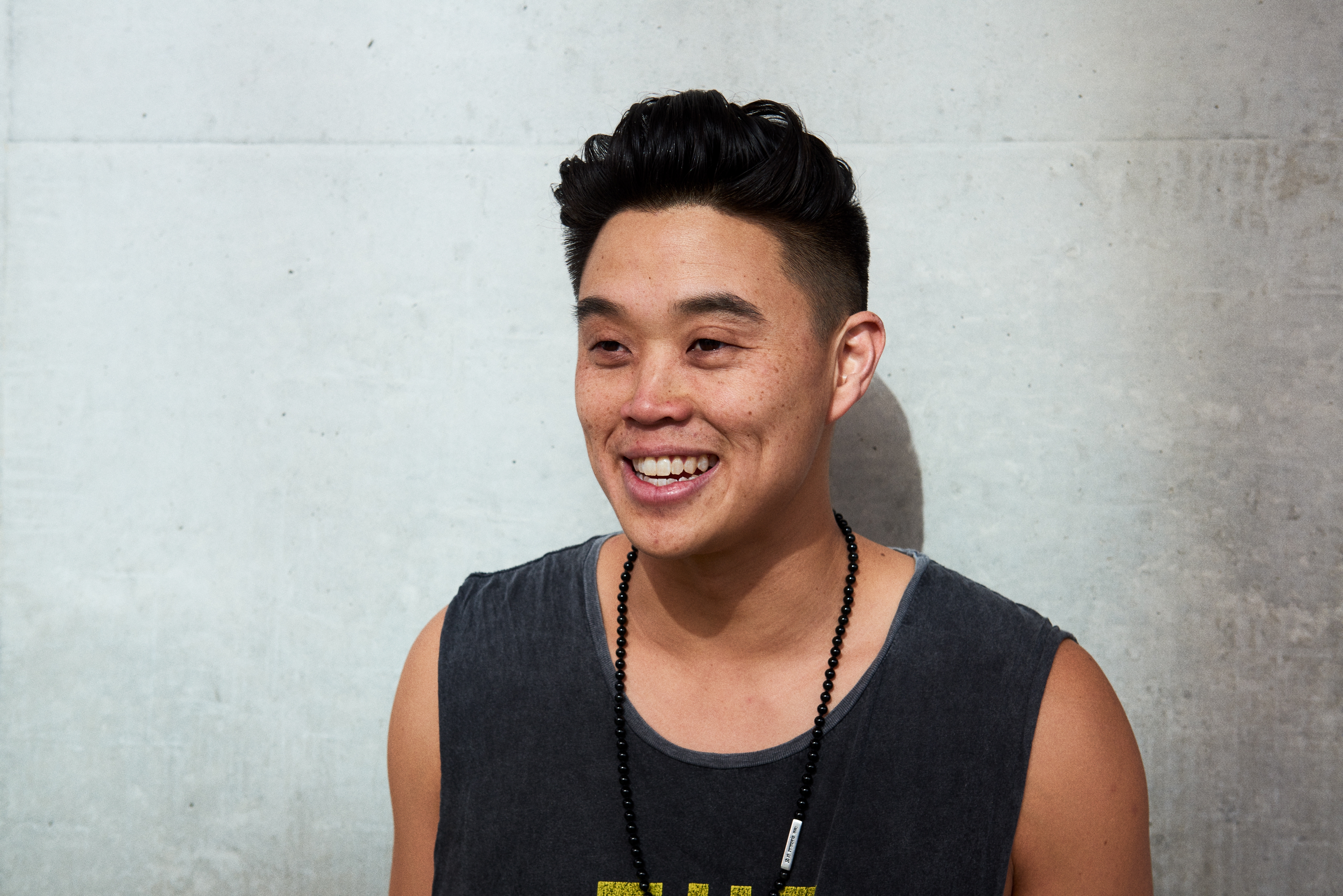 Why Boys of Yoga?
BOYS OF YOGA is an awareness project that has a simple objective, to create more accessibility and de-stigmatize yoga for men all over the world. Since the project launched in early 2015, it's been inspiring to see all the positivity that has surrounded the movement with teachers and global yogi's sharing their stories about their journey with yoga. We all live in a world where there is so much stress, anxiety, and busyness, and yoga is an amazing way of life that helps step away for all the chaos. If the BOYS OF YOGA project can help just one guy to step into the studio and onto the mat, then that to me means the project is a success.
Tell us about your yoga journey from LA to London
I started my journey with yoga growing up on the beaches of Santa Monica, and I was lucky enough to be emerged in a world where yoga was part of the everyday. Even back in the early nineties when I was a teenageer, yoga was always there. And while I didn't get into the practice until my early twenties, it was always a part of the culture I grew up in.
My relationship with yoga first started post childhood athletics, martial arts and arts movements so it was an easy progression to make in my body, but a bigger challenge as I got deeper into the practice. I come from a very 'Hollywood' background growing up in LA around the glitz & glamour, so my ego took the biggest hit as the yoga took over. Becoming a teacher was one of the biggest decision I ever made many years ago, as it allowed me to finally learn more about who I was, what I loved and what made me happy. And to this day it's still one of the best decisions I ever made.
After establishing my practice in LA in my early 20's, I decided to explore the world and move to Australia. My family is originally from New Zealand and all my relatives lived on that side of the world , so it was an easy decision to make to try something new. Fast forward 4.5 years, a few teacher trainings and a 180 change in lifestyle I ended up in London 4.5 years ago in search again of something new and exciting.
These days, London is home when I'm not on the road, and I honored and grateful at the opportunity to teach and share my experience with the practice to all those that are willing to listen. Each and everyday I wake up lucky to have people around me that are important, experiences within me that have helped me grow and memories behind me that keep me grounded to the ones I love and the places I'm from.
This is my journey so far, and I'm excited to see what happens next.
What do you think makes a good yoga teacher?
I don't really believe in the idea of 'good' teachers, I believe in the idea of 'different strokes for different folks' and that each and every teacher who is dedicated to the practice and teachings has something positive to offer to this world. I used to believe that unless you taught certain styles, or used certain terminology, or knew certain anatomical information then you weren't a good yoga teacher, but these days I know that that was my naivety and personal ego as a teacher that made those judgments. Good is irrelevant in yoga, authenticity and positivity is what the practice is all about for me.
Can girls attend Boys of Yoga? And can girls teach for Boys of Yoga?
BOYS OF YOGA isn't exclusive, in fact it's the completely opposite. The idea of the project is that it can take shape in many ways depending on how you interpret it for you or the people in your life. Men connect to the project because it's accesible and aspirational, while women connect to it because it can help inspire the men in their lives to give the practice a go. All events, festival, workshops and classes are for men and women alike, the only thing that we ask is that everyone comes with an open and support mind.
I'm always open to collaborating with amazing yogi's, men and women alike for events that help raise awareness of what we're doing BOYS OF YOGA, I've collaborated with teachers such as Elena Brower and Emma Henry.

In short, BOYS OF YOGA is about opening more doors to the practice, not closing any in any way.
Any insiders tips for men considering starting yoga?
Stop talking about starting, just go. After that first class it'll all be just tidy.