Creativity and yoga with Ayala Homossany
With background in design and classic ballet, and a sincere appreciation for creativity of any kind, Ayala brings her own unique teaching style to her classes encouraging her students to appreciate themselves and to find their own inner voice.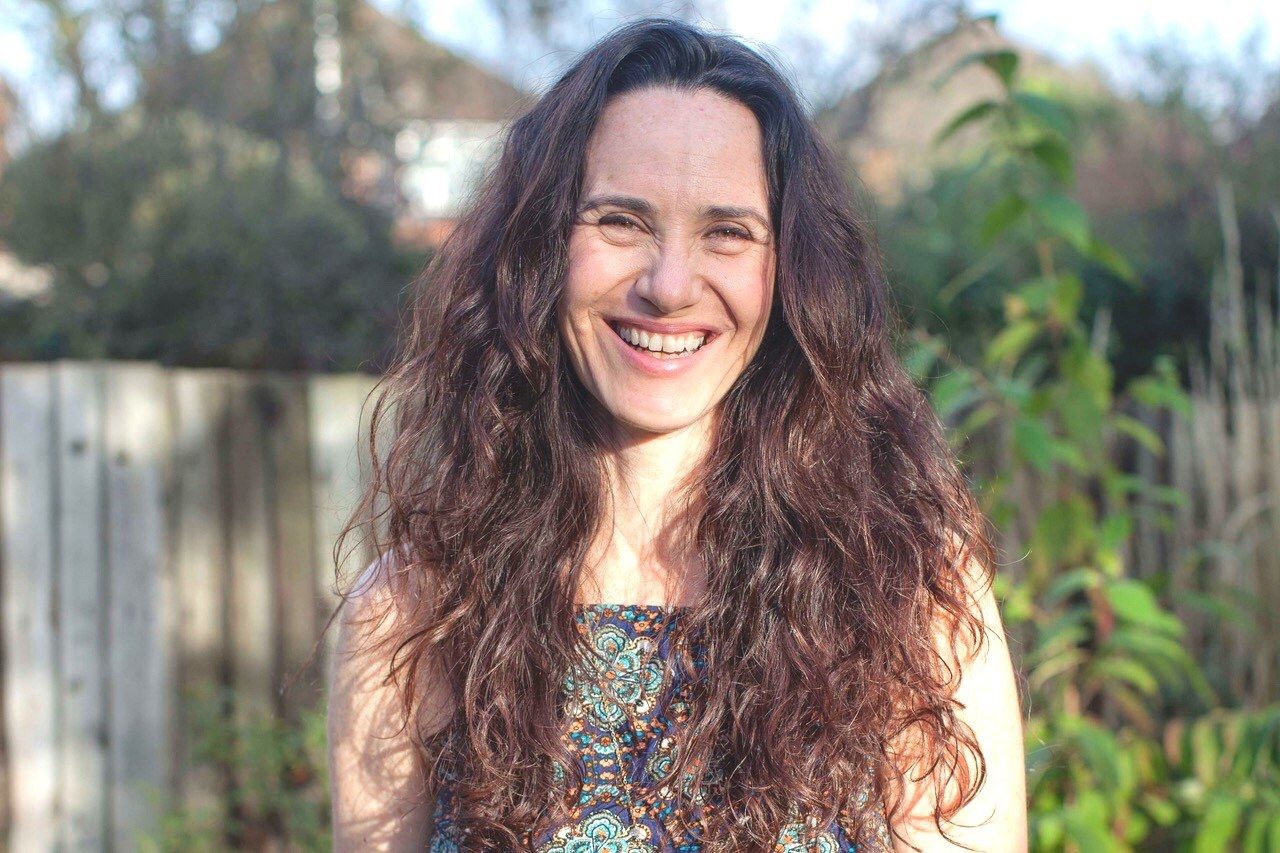 What, when and where was your first experience of yoga?

The first time I started practising Yoga was about 14 years ago when I was pregnant with my second son. I felt at home, I felt happy, replenished, peaceful, excited, at the top of the world. True, I was pregnant but still… It felt that these yoga classes with the wonderful teacher Shirley Bentwich were just what my body, mind and the little human being inside me needed.
What made you decide to move from student to teacher?

As I was practising on a regular basis, I wanted to understand more what is the feeling that I feel in every cell of my body. I realized that I was thinking yoga, speaking yoga, dreaming yoga. Everyone has his own journey and my journey along the meandering river involved teaching ballet, teaching sport, working as a designer and now learning and sharing that wonder that is Yoga. I believe that everything in our life is for a reason, you either manage to see the little pebbles along the river and pick them up, or not…
What teaching tip has had the biggest influence on the way you practice? And the way you teach?

I feel very grateful as a big part of my teaching involve working with children from early age. I have notice the way they explore new movements they do with their body for the first time. The first time they step on the sticky mat with their feet and hands, the first time they sit on a bolster (oh… they are so many ways to sit on a bolster…) the first time they bend forward and reach to tickle their tows. They enjoy to explore the movement over and over again until they master it. I take that in my mind when I start my practice, always as an enthusiastic explorer and nothing for granted. As for my teaching I was fortunate to enjoy the company of an inspiring teacher Judith Hanson Lasater who quoted Margaret Mead: 'Always remember that you are absolutely unique. Just like everyone else.'
What does your own self-practice involve?

My self-practice constantly evolves. It depends on the way I feel or on the way I want to feel that day. This past year was very hectic for me and therefore my practice included more mediation, mindfulness, yoga nidra and restorative poses. The asana practice was very gentle and at slow paste. Just like a toddler who learns how to walk.
If you only had 10 minutes to practice, what would you do?

Firstly I will be grateful for the extra 10 minutes I have and then probably I will sit and do some kind of a side stretch or seated twist and then enjoy the sitting and the wonder of the breathing.
Who/what is the biggest inspiration on your yoga journey at the moment?

My yoga path has taken me back into my creative days when I used to work as a designer. I recently published the Enchanted Wonders series, an e-book series about maintaining creativity in young children. The books were very much inspired by my constant yoga practice with toddlers and children. I am also now working on ABCYoga-inspired flash cards which I am very excited about. I am constantly amazed to see how my yoga practice and way of life contributes to my work on the Enchanted Wonders books and flash cards, and how in return, the work I do on the books influences my yoga teaching
What role does yoga play in the way you live?

I was fortunate to learn with some inspiring yoga teachers over the years and each one of them gave me something for life. Shirley Bentwich — Enthusiasm. Sarah Litten — Determination, Catriona Brokenshire — Peacefulness, Jo Manual — Compassion, Charlotta Chandrika Martiness — Acceptance, Rod Stryker — Observation, Doug Keller — Exploration, Judith Hanson Lasater — Ease, Adelene Cheong — Humbleness, and Uma Dunsmore-Tuli — Self awareness. In addition, all the children I was working with, including my own three boys, who are amazing teachers for me — fun.
What do you hope your students to experience when they practice with you?

I would love them to experience their true self. I encourage all my students to do what they really feel like doing. Not because I am asking them to do so, but because this is what works for them best right now. With younger ones it is easy — if they don't want to do something, they don't do it and if they like it they will do it with open heart and wide open eyes. I love it!
Describe the meaning of yoga in 10 words or less.

Fun, Compassion, Love, Discoveries, Ease, Acceptance, Laughter, Life!
Ayala teaches the following classes at Islington:
Tuesday
4.00-4.45pm ~ Yoga & Mindfulness for Children aged 4-8
5.00-5.45pm ~ Yoga & Mindfulness for Children aged 9-12
Wednesday
9.45-10.45am ~ Parents and Toddlers Yoga
Ayala also offers regular Family Yoga workshops at both Islington and Notting Hill for families to share the magic of yoga together.
---