Deep listening with Catherine Annis
Originally a professional dancer, Catherine discovered yoga as a teenager, and has been practicing for more than 30 years. Having explored Sivananda, Iyengar, Ashtanga and various forms of Hatha yoga, she eventually gravitated to the teachings of Vanda Scaravelli, and has created one of the few Scaravelli-inspired yoga teacher training intensives.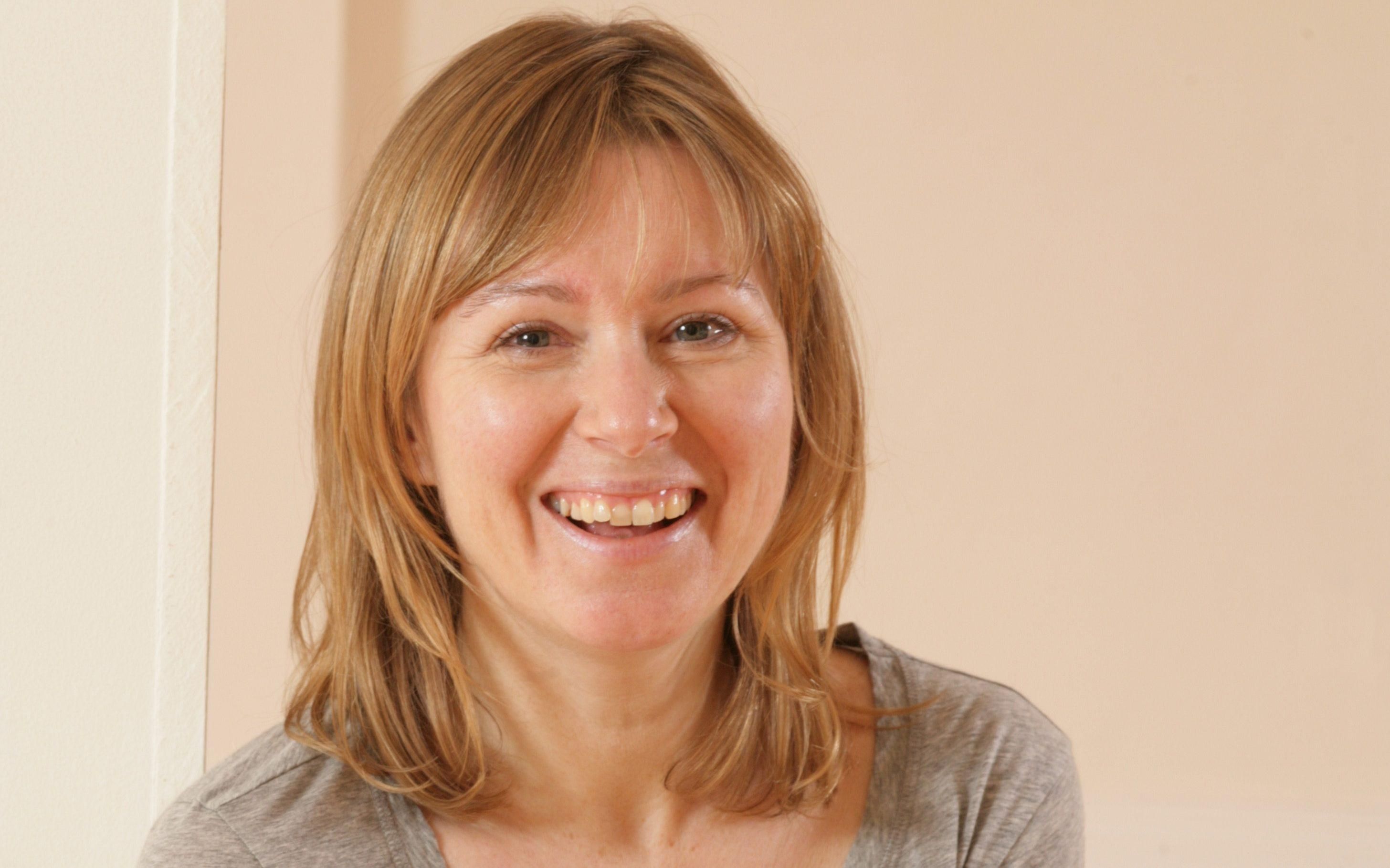 What, when and where was your first experience of yoga?

My mother took me to my first yoga class when I was 16. It was in a church hall in the middle of Kent, and the teacher kept talking about sunyatta — the stillness of the mind. I was already training as a professional dancer, so the postures were (relatively) accessible, but I loved this approach to finding quiet and space within. It's kept me returning to yoga over and over again and continues to inspire my practice and teaching.

What made you decide to move from student to teacher?

I'd been practicing for years, and yoga had become an important part of my life. As a result of 9/11 I lost my job in a large investment bank in Canary Wharf, and had to find something else to do. Teaching yoga seemed a natural reaction – I'd already decided that I wanted to improve my own well-being and work life balance, and that meant a shift of focus to something that could be meaningful and helpful to others, too. I began teaching friends, and then started to cover for other teachers. When the Tabernacle offered me my own class, I finally realised — that's it, I'm a teacher now!
What teaching tip has had the biggest influence on the way you practice? And the way you teach?

To listen to your own inner teacher. The more you practice and work things out for yourself, the more clarity you develop and the more profound the practice becomes.
What does your own self-practice involve?

A great deal of experimentation. It's never the same. Sometimes I have a long, involved, hugely technical strong practice, sometimes it's soft and fluid and meditation based. It really depends on how I'm feeling at the time.
If you only had 10 minutes to practice, what would you do?

Probably a seated meditation, followed by some forward bends. Or some simple breathing with some supine hip mobilisations and leg stretches. On other days I could do a few roll downs or maybe a backbend or an inversion or two – it completely depends on how I feel, and what I need that day. Downward facing dog is usually in there somewhere – it's a beautiful pose and incredibly rich.
Who/what is the biggest inspiration on your yoga journey at the moment?

My students. Helping them to find their own inner teacher is challenging and beautiful all at the same time. And my husband, who constantly reminds me of the value of humour.
What role does yoga play in the way you live?

Yoga is literally woven through my life and affects every part of it. It is my work, it informs my personal relationships, it helps deepen my understanding of myself, and affects my whole approach to life and living. It has taught me to appreciate the value of moderation in everything — even moderation!
What do you hope your students to experience when they practice with you?

Understanding of themselves and their habitual patterns of movement and thought. As a result, hopefully they will find a way to unwind themselves and develop more healthy and beneficial ways of being. It's also really helpful to lighten up, laugh at ourselves and remember to have some fun along the way!

Describe the meaning of yoga in 10 words or less.

Deep listening.
Catherine teaches Scaravelli Inspired Yoga every Friday 9.30-10.45am at Notting Hill.
She also offers regular workshops thoughout the year on a variety of engaging topics.

Meet Catherine on the Mat
Join Catherine at her weekly Scaravelli Inspired Yoga class at Notting Hill.
Book a class
---