Electromagnetism and Yoga with Alessandra Pecorella
Alessandra is a yogini of over 25 years and an electronic engineer with a Masters Degree in the Electromagnetic Human Bio Field. She is the founder and director of Aditya Yoga School and offers the Vinyasa Flow Foundation Teacher Training Program.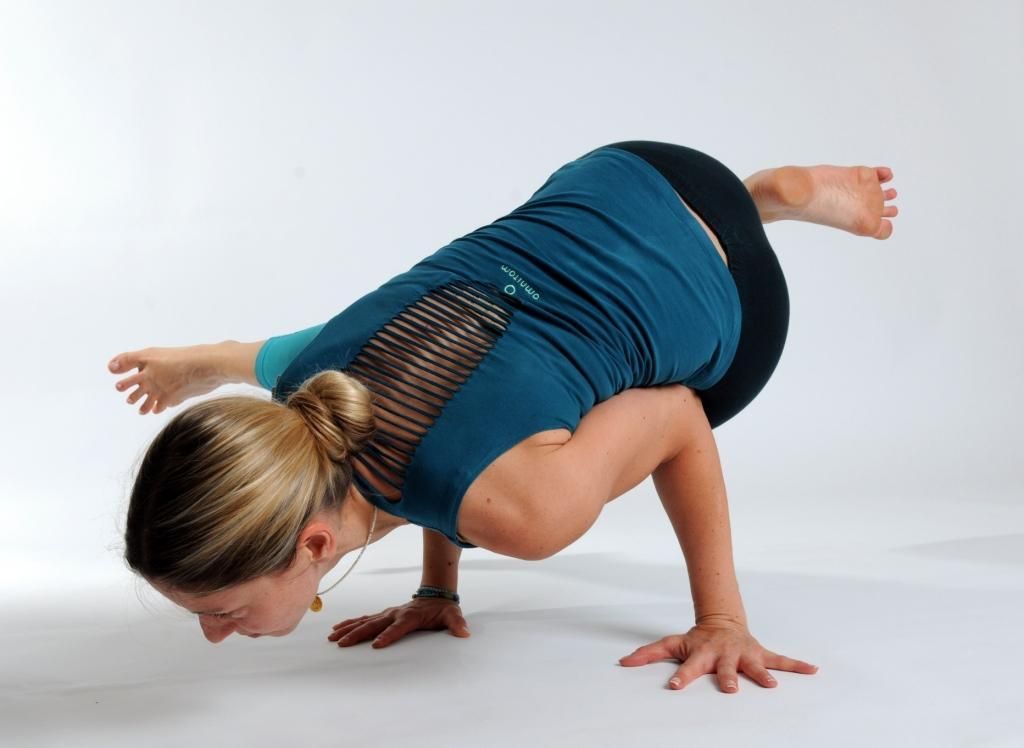 What, when and where was your first experience of yoga?
Well I don't recall the exact day as it was a while back now… ! In my household Yoga was the norm. My Mum was pioneering vegetarianism, Ayurvedic lifestyle and was living Yoga thirty years ago and I have simply been exposed to that and naturally absorbed it since I was in my teens.
What made you decide to move from student to teacher?
Teaching allows me to share the love for Yoga with more people and also is a good excuse to delve deeper. Studying and researching is my passion.
What teaching tip has had the biggest influence on the way you practice? And the way you teach?
It must be the combination of the tips that I have received from these three amazing teachers:
My Mum insisted that I open up to all the connections as I was an incredibly shy and reserved young lady.
Swamy Kriyananda suggested that I incorporate Electromagntism and all my scientific background in Yoga.
Shiva Rea is the one that has allowed for the integration of those two elements as she embodies openness and one of her aims is to incorporate Modern Yoga with Modern Science! She has given me permission to be myself.
Today I teach the ancient techniques of Yoga with a very clear cut on modern science and I'm completely fulfilled by this powerful combination.
What does your own self-practice involve?
Meditation / Pranayama / Ayurveda / Asana / Karma Yoga / Healthy Diet and lots of reading!
I meditate very early in the morning (between 3.00 and 4.00am); have practiced this way from an early age so it's not a shock for my system. I wake up naturally and there is no stress about this practice; it's a complete pleasure and really flows with my life as a householder.
At wake up time I do:
Vitalising Pranayama, intention for the day
a series of Ayurvedic cleansing routines (teeth, mouth, nostrils, tongue …)
Drink Water and a tea
Then:
Karma Yoga: school time for my son!
Asana/ Breath work around 11.00am as it suits my Ayurvedic Constituion
Teach or Study research
Karma Yoga with my son and family afternoon/ evening
I eat healthy only once a day in the afternoon
More Yoga-related reading/study at bedtime. I go to bed with my son, or I wouldn't be able to sustain the meditation habit.
I also play a lot with free movement/chanting and music (both playing the Harmonium or Tibetan bowl and Mantras) but they are interspersed during the day as very spontaneous practices.
Alessandra teaches Dynamic Flow at Islington on Friday 11.30am-12.45pm and Sunday 9.30-11.00am.
Meet Alessandra on the Mat
Join Alessandra for Dynamic Flow at Islington on Fridays and Sundays.
Book now
---