From the Corporate World to the Yoga Mat with Charlie Morgan
Following a life-changing trip to the Himalayan Yoga Institute in India, Charlie Morgan decided to leave the corporate rat race and deepen her knowledge of yoga further. In this week's feature we find out more about her journey from the corporate world to the yoga mat and what inspires her.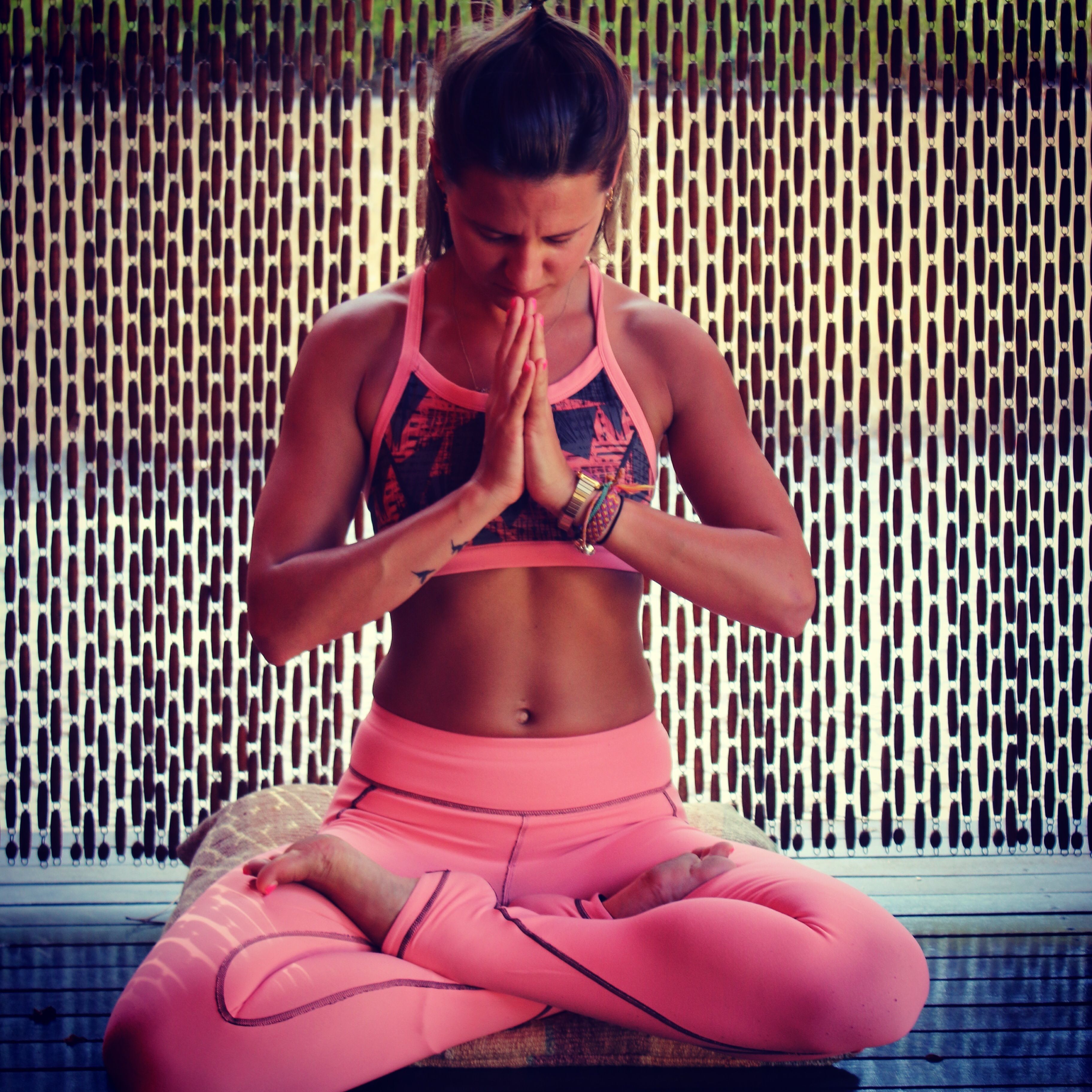 Where and how did your yoga journey start?
As soon as I left university, I went straight into the corporate world. I worked at several different companies as a buyer including Jimmy Choo, Burberry and Disney. It didn't take me long to realise that I wasn't cut out for office life at all! The fact that I spent more time in the fancy dress wardrobe or in the kitchen making tea than at my desk didn't bode too well for my future at Disney. It was definitely time to re-route!
I handed in my notice and headed to India for 6 months with a few changes of clothes and a yoga mat. I spent the first 2 weeks of my trip at an ashram in the heart of the Himalayan Mountains, the place where my yoga journey began. Having spent years in an office, and having only practised yoga in gyms from a fitness perspective, I had no idea what it was really about! After the first class at the ashram, I experienced a feeling that I had never felt before! I felt like I was walking on a cloud! I knew I had to bring this feeling home, not only for myself, but I was dying to share it with others too.
During my travels in India, I sourced zillions of incredible fabrics and trimmings, sending multiple packages home to start creating my own little fashion and accessories business. My yoga mat didn't leave my side during this time and as a result of this, I knew I had found my calling. At the end of the trip, I came home briefly before setting back off out to Bali to complete my 200 hour yoga teacher training course and have been teaching and designing ever since!
Who are your most inspirational teachers?
There are so many teachers who inspire and all for varying reasons. My biggest inspiration, and someone who has acted as my mentor since the beginning of my yoga career, is Celest Pereira. Celest teaches in way that leaves you feeling completely refreshed, invigorated and smiling from ear to ear.
I am also hugely inspired by international teachers Meghan Currie, for her sheer unique approach to yoga and Tiffany Cruikshank for her incredible knowledge of the human anatomy.
How did you come to decide to teach?
I decided that I wanted to become a yoga instructor whilst I was staying at The Himalayan Yoga Retreat in India, in 2011. I was completely unemployed at the time and I was discussing what I was going to do, in terms of my career, with Ganga, the yoga instructor who was running the retreat. It was actually Ganga who suggested I looked into becoming a yoga teacher. From there the seed was planted.
Since I was a young child, I always knew that I wanted to work in the medical field of some sort as I have always been drawn to people and their well-being. I dreamt of being a pediatrician, but as I grew older I learnt that I absolutely hated hospitals and western medicine didn't appeal to me at all. However, I still had a calling to help people in some way. As soon as I properly discovered yoga, I knew I had found the career I was looking for.
What is the most important lesson yoga has taught you?
The biggest lesson that yoga has taught me is to always be myself! Through this, it has taught me the importance of self-love, which as a result makes you feel more confident and enables you to be a more authentic, open and loving instructor. It has also taught me that it is OK to make mistakes, it is OK to not always be perfect, but that again is all just part of being human and most importantly, being you.
Why Vinyasa Flow?
Vinyasa Flow is definitely my favourite style of yoga. It allows for such a broad range of creativity with everything from interchanging posture, interesting transitions, up-beat music and a chance to just generally move the body in every possible way! However, I always team my flow classes with a handful of deep, yin postures, as I am strong believer that every practice should include yin and yang elements to leave the body feeling balanced and generally wonderful.
What do you think makes a good teacher?
In my opinion, a good teacher is an authentic teacher. They are not teaching from a book, they are teaching from their heart and what they truly believe. I guess it's like anything, sometimes we feel the need to act or be a certain way in order to please people. I think that the best teachers are relaxed, comfortable in their own skin, and confident to allow their true personality to shine through.
What is your favorite post-practice meal/snack?
I love having a green juice after my practice. I also have a staple diet of avocado on toasted rye with plum tomatoes, a drizzle of olive oil and a sprinkle of seeds on top! The great thing about yoga is that it actually makes you want to eat more healthily, so I never crave bad stuff after I have practiced!
Charlie teaches Dynamic Flow every Tuesday at 6.45-8pm at Notting Hill

Meet Charlie on the Mat
Join Charlie in class at Notting Hill every Tuesday evening for Dynamic Flow.
Book a Class
---