Going Deep into Freedom: A Vipassana and Ashtanga Yoga Retreat with Elinore Burke June 23 – 29, 2019
This retreat is a unique opportunity that weaves together the classical insight Vipassana retreat with the practices of Ashtanga Yoga in the tradition of Patanjali and Sri K. Pattabhi Jois.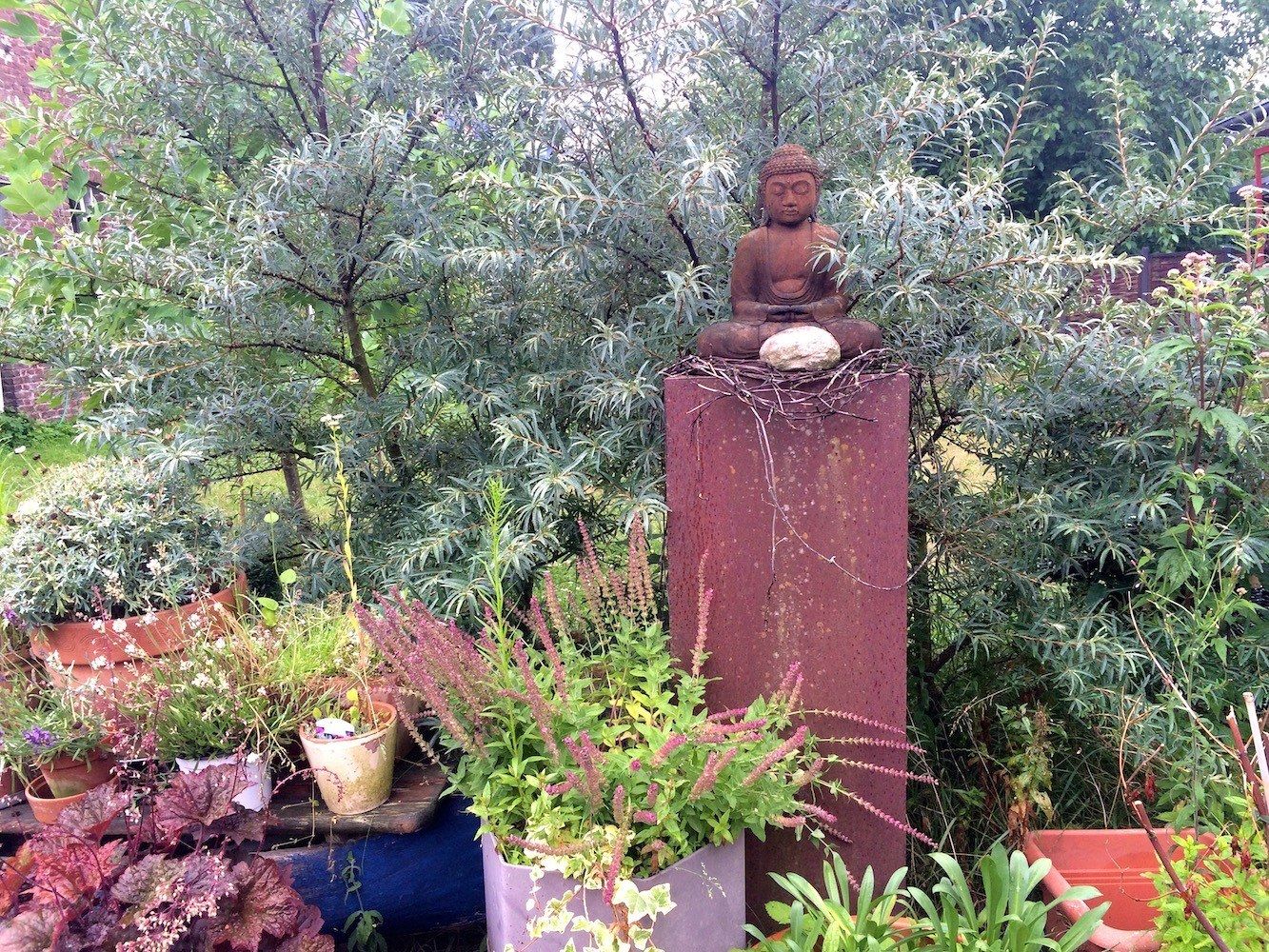 We will deepen into the ancient and radical teachings of the Buddha for the liberation of the heart and mind, side by side with transformative Yoga practices.

The retreat includes comprehensive instructions in Vipassana (Insight) and mindfulness meditation including guidance in sitting, walking, standing and reclining postures. Additionally there will be enquiries, a daily talk, and opportunities for one-to-one meetings with the teachers. This will intertwine with daily sessions of Yoga, morning Mysore-style (guided self-practice and led) and evening sessions of Yoga Nidra.
The retreat is held in silence except for the teachings, guided meditations and meetings with the teachers. Arrival Sunday afternoon (23) and departure after breakfast on Saturday (29). The days start at 6 and finish at 21.30, with a daily mindful work period (Karma Yoga).

Location
The Pauenhof retreat centre is a serene location found amongst fields and forests in the countryside near Düsseldorf in Sonsbeck-Hamb. It is an ideal place to take a break from daily life and return to nature, to oneself.
The closest train stations are Alpen and Geldern. Then a bus can take you to Sonsbeck-Hamb. Directions to centre: http://pauenhof.de/blog/pauenhof/anreise/

Pricing
There is an initial €50 registration fee. The further retreat costs cover accommodation and three healthy and nutritious vegetarian meals per day. These prices begin at €206 for using your own tent/mobile home or staying in the dorm and go up to €308 for a private room with attached bathroom. There are also shared rooms available.
The teachings are offered on a Dana (donation) basis in accordance with Buddhist tradition. On retreat, we practice Dana, or generosity, by making monetary offerings for the teachings. Dana is not a payment for goods or services rendered; it is given from the heart. Your generosity not only gives support to the teachers, but also the Sangha, the larger Dharma community, and your own practice. The participants give Dana at the end of the retreat.


To register please fill out the form at: https://goo.gl/forms/w5kNuaeBhaKEARC82
For retreat details and questions: elinoreburke@gmail.com
Retreats listed on our website are organised and managed by our teachers. The Life Centre holds no responsibility for bookings, please contact the teacher listed above directly for any enquiries.