Late Summer Retreat in Malaga, Andalucia With Catherine Annis 21-28 September 2019
21–28 Sep 2019

Join senior teacher Catherine Annis for a week of relaxing yoga. Unwind and let go at Santillan, where you'll enjoy 2 generous sessions of inspiring and mindful yoga each day, and eat beautiful homemade vegetarian food.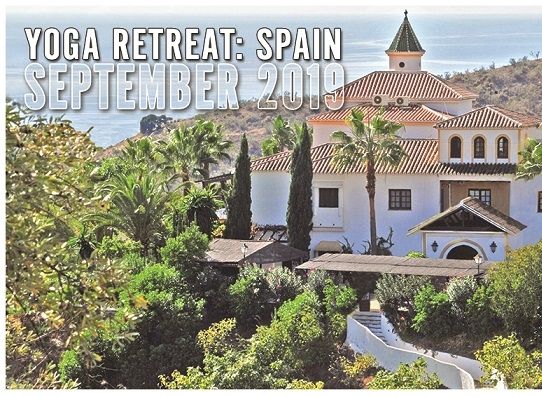 There's a free day, when you can take time out to visit Malaga or nearby Granada, or simply lounge at one of the local beaches, and sample the amazing local seafood and tapas. Santillan Yoga Centre was mentioned in The Times as "one of Europe's best yoga and wellness centres". It's home to a newly built, beautiful, fully equipped yoga studio, complete with yoga wall, designed with guidance from leading yoga teacher Simon Low. There are extensive gardens for relaxing and star-gazing under the dark night sky – and there's a bonfire available too, for those cooler nights.

Santillan Retreat Centre is just 40 minutes north of Malaga, featuring possibly the most beautiful yoga studio in Europe, Santillan is the perfect venue for yoga and meditation. With sub-tropical gardens, a salt-water swimming pool, and all the luxuries of a hotel, this is the perfect setting to immerse ourselves in a week of relaxation and yoga, supported by the silence of nature and protected by the surrounding hills.

Return feeling refreshed and invigorated. Suitable for all levels.

Accommodation is from EU995 per person sharing (if booked before 30th June).
Further info
Contact Catherine Annis
Retreats listed on our website are organised and managed by our teachers. The Life Centre holds no responsibility for bookings, please contact the teacher listed above directly for any enquiries.