Mysore Ashtanga with Agi Gazda
Mysore style Ashtanga is a unique style of class where you practice yoga in a group environment, but unlike other yoga classes, it is not a led class. Instead you are taught the Ashtanga sequence individually, pose by pose, which you follow at your own pace.
Agi Gazda who teaches our Islington Mysore Ashtanga programme answers some common questions about Mysore Style Ashtanga.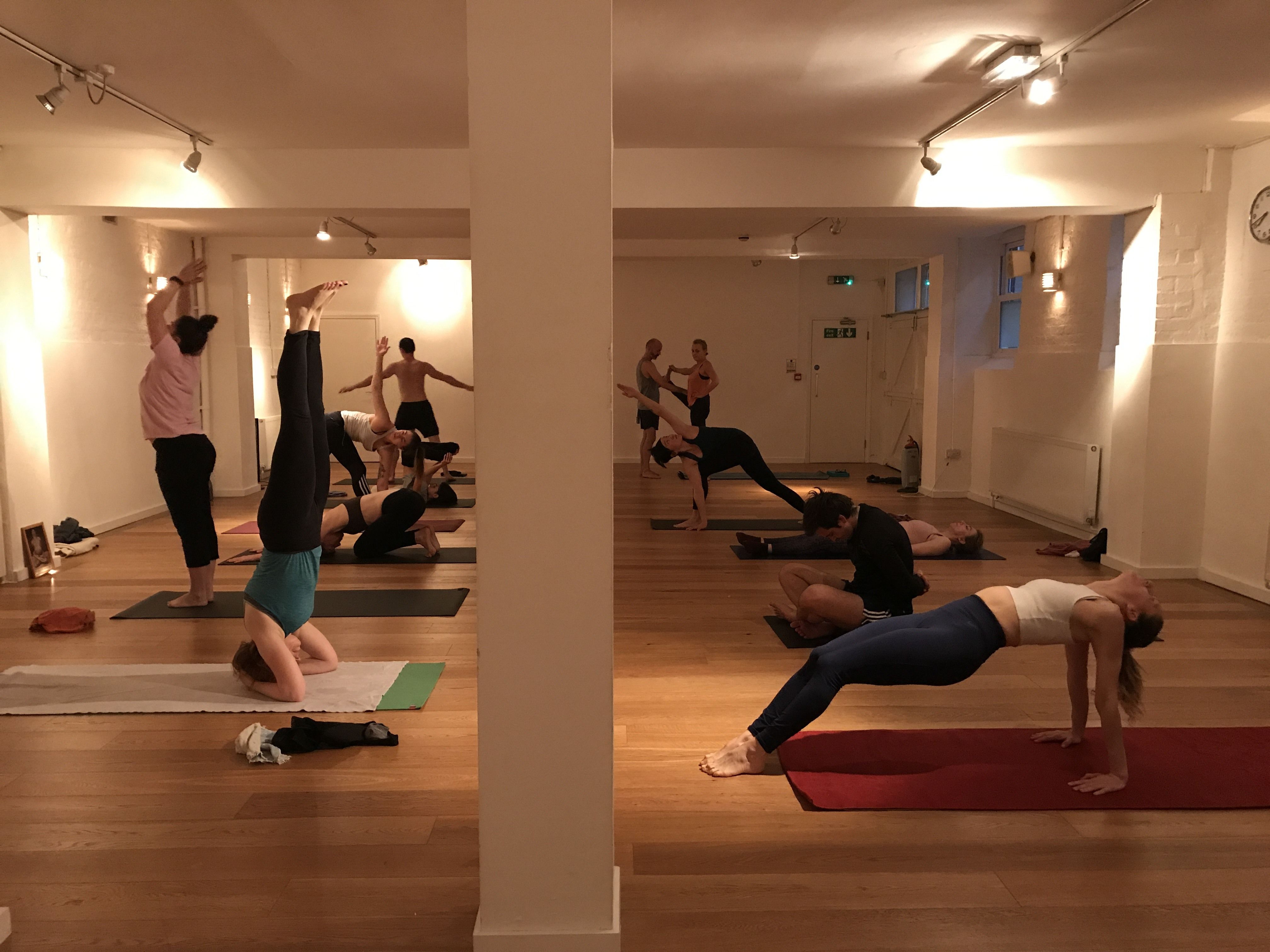 What is Ashtanga yoga?
Ashtanga yoga is a system of postures connected by breath. Using breath as a primary tool of practice helps develops flexibility and strength of the body and mind.
What is Mysore?
Mysore is the self-practice of Ashtanga yoga by slowly learning the sequences at your own pace.
It should start with a primary sequence (best learned under the guidance of a teacher) then slowly adding more postures.
Practise starts with Surya Namaskara A & B (sun salutations), then gradually adding standing and seating postures. You don't need to worry if you don't know the sequence because you will learn it in manageable chunks.
Mysore practice is traditionally done first thing in the morning before your daily activities. You can practice it on your own or in groups.
While mastering the Primary Sequence, it is important not to overdo it. This is why practising with a teacher or a group has its benefits.
Learning under the guidance of a teacher allows you to safely perfect your practice and concentrate on developing your endurance too. While practising in group encourages motivation when in an energetic environment.
Why practice Mysore in the morning you ask?
Getting up early is a big ask for us city folks where we lead a hectic life. But starting with yoga in the morning will set you up nicely for the day ahead. A fresh and clear mind helps you focus on your breath getting into meditative state.
It is recommended when starting to practise Mysore, to do it 2-3 times a week. Though make sure not to push yourself to the extreme by closely observing how you feel mentally and physically.
Ashtanga Yoga is a wonderful practice where once you have learned the Primary Sequence, you will be able to take it anywhere with you wherever you are!
Is Mysore a yoga class or just a lifestyle?
It can absolutely be both. It is entirely up to what fits in with your daily life.
After a period of regular practice, you will feel the subtle differences between your body and state of mind. These factors will then help you decide and deal with your everyday tasks and opportunities.
Please come in and join us on week day mornings 6.15-9.30am at Islington. As it is not a led class, you can arrive any time from 6.15am so don't be too put off by the early start.
Feel free to come to observe our daily classes first before joining head on!
I was interested in Mysore-style self practice but I wasn't confident that I knew the primary series well enough to attend. Eventually I plucked up courage to go to Agi's class, only to discover that I needn't have worried: Agi is very welcoming, kind and will guide you every step of the way.
Agi teaches Mysore at Islington every week day from 6.15-9.30am. You are welcome to drop in at any time during this period.
---