Mythical Flow Retreat in Goa with Tanja Mickwitz - 23 February - 1 March 2020
Join Tanja for her third retreat at magical Ashiyana in Mandrem, North Goa. Practices will go deep to enable you a return to yourself, your soul and your light as you take this sacred pause.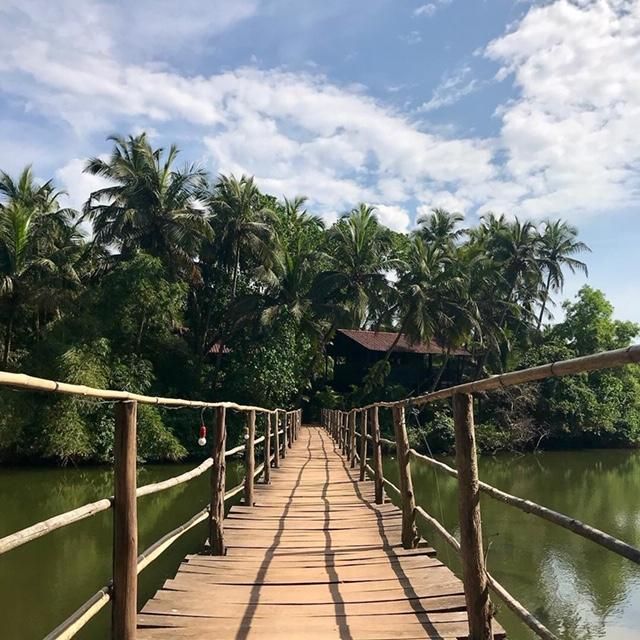 "I cannot wait to return to this magical place for a third time. Since first visiting this part of Goa many years ago I felt like I found a part of my heart here, and Ashiyana by now feels like a second home. I'm excited to offer another Mythical Flow retreat here as India, of course, is the best place to experience the depth of the stories. This will be a week of dedicated practice weaved through with storytelling, mantras, mudras, pranayama, meditation and relaxation practices. When we practice in this fully integrated way we invite reflection, insight, inspiration and transformation. I welcome you on this journey to incredible India, I welcome you on this journey hOMe. " - Tanja
ABOUT ASHIYANA
Ashiyana has been created as a sanctuary, a home away from home. It sits amidst abundant tropical flora and fauna on the beautiful and unspoiled Mandrem Beach in the north of Goa. Ashiyana means 'home' in Hindi, and our Retreat Village has been designed to help you to feel as comfortable, connected and relaxed as possible, providing you with the opportunity to disconnect from technology and tune into the natural rhythms within.
Ashiyana also hosts a beautiful luxurious holistic spa with a variety of therapists and treatments available.
WHAT TO EXPECT ON RETREAT

There will be two yoga classes daily - in the morning (when it's cooler) a more dynamic vinyasa practice and in the afternoon a second practice with slower flows, restorative practices, meditation and relaxation. One day mid-week there will be a 'day off' to allow for loner day trips or rest. a typical day will look something like this;
7.30/8am Morning Practice ca. 2hrs
10am Brunch Buffet
FREE TIME - relax in a hammock, go to the beach, book a massage, saunter in to the village, read a book, enjoy a siesta….
5pm/5.30pm Afternoon Practice ca 1,5hrs
7pm Dinner
After dinner guests can join in with Ashiyana's evening offerings such as guided meditations, chanting, yoga nidra, satsang - (activities will vary throughout the week)
On arrival and departure days there will be no yoga practice to allow for settling in/early morning travels.
INVESTMENT:
From £600 shared accommodation with early bird discount (until 13 October 2019)
PRICE INCLUDES:

Ensuite accommodation
Two daily meals - Brunch Buffet and Dinner
Two daily sessions of yoga (with one day off mid-week)
PRICE EXCLUDES:
Flights to India & transfers to Ashiyana
Travel insurance & visa fees
Excursions
Spa Treatments

NB - The Early Booking offer of 20% off requires full payment on booking.
On Full Price a deposit of £300 is required to secure your place - balance will be due 10 weeks before retreat (15 December 2019)
For booking enquiries email Tanja directly
For more details visit: https://www.tanjamickwitz.com/wilderness