New Class: Yoga for Parents with Ayala Homossany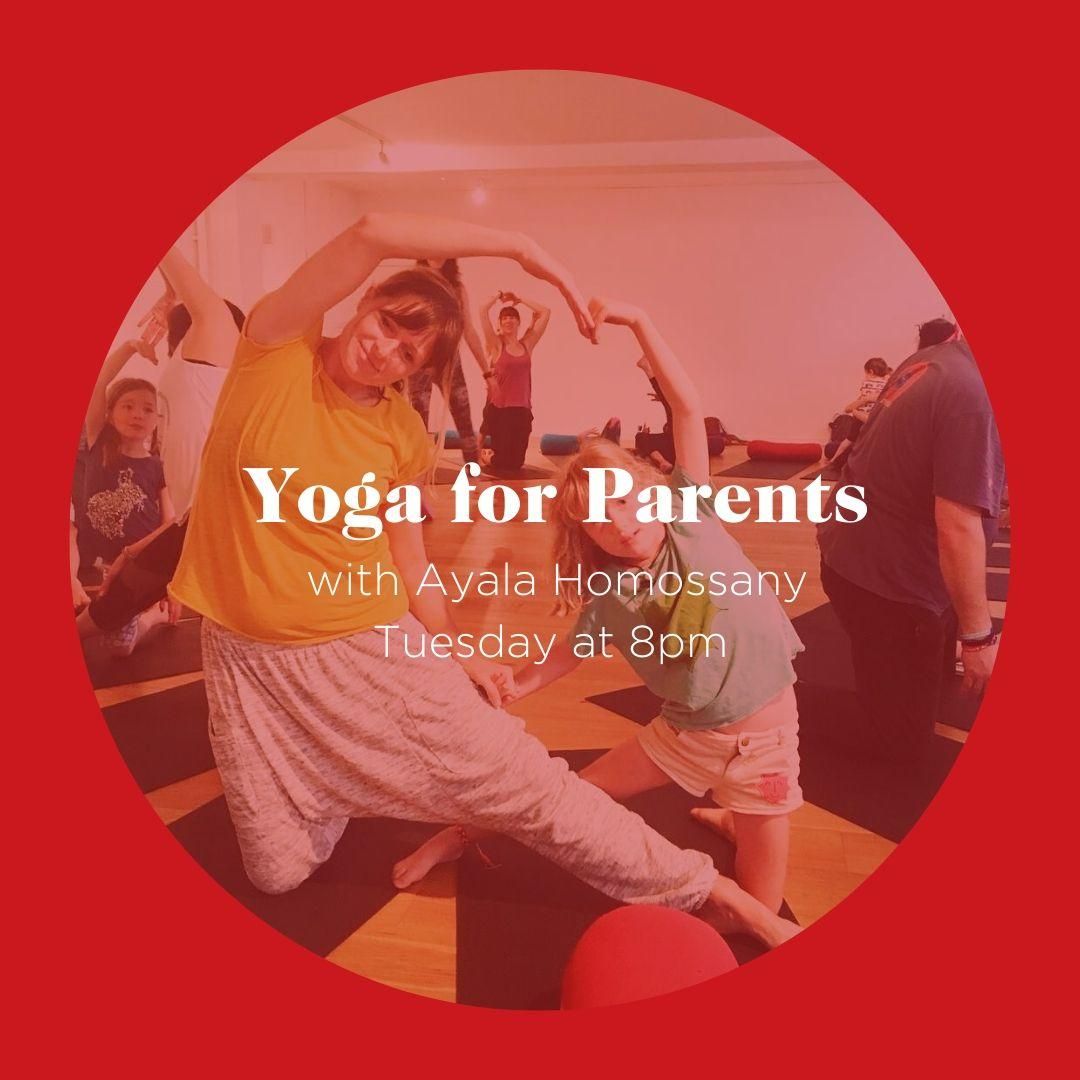 If you are a parent, then chances are that lockdown has turned your life upside down! You might suddenly have found yourself fulfilling a new role as home schooler, you might be juggling caring for your child with working, and while there's no doubt that it's rewarding, chances are that by the end of the day, you are in need of some time to yourself!
Our new Yoga for Parents class taught by our lovely teacher Ayala Homossany is a chance for you to take some time for yourself at the end of the day to 'refill your cup'.
Ayala invites you for an hour of self nourishment that will allow you to unwind slowly into the evening and recharge you with love and care.
The class is filled with creative and nourishing yoga movement, some restorative practice, meditation and mindful self-compassion practices to ease into the evening.
Join Ayala every Tuesday evening at 8pm, in the comfort of your own home from Tuesday 19 May - and best of all in recognition of Mental Health Awareness Week, the first class on 19 May is free to book.
We hope to see you there and please do spread the word so we can support as many parents as possible through this challenging time!

About Ayala
Ayala is an explorer, a seeker, and a student of life who brings her own unique teaching style, encouraging her students of all ages and abilities to appreciate themselves, find their own inner voice, and nourish their imagination and creativity through yoga.

She is passionate about spreading the benefits of yoga and creativity to children and adults. A mother to three boys, she is the creator of the award winning Enchanted Wonders A-Z cards; a teacher trainer with extensive experience spanning over 15 years, and a professional in sharing yoga with families, toddlers, children, teens and children with special needs using yoga as a tool for enhancing creativity, self expression and imagination in children.Ayalá is constantly sharing yoga with families, children and teachers in leading yoga studios such as The Life Centre, Yoga Campus as well as in other exclusive venues across London and online.
Ayalá is a qualified British Wheel of Yoga and Yoga Alliance Senior Teacher having completed her teacher training with Yoga Campus in 2005. She has been studying with Parayoga founder Rod Stryker since 2007 and among her main teachers are Kristine Neff, Chris Germer, Judith Henson Lasater, Doug Keller and Donna Farhi. She holds a BA with honours in visual communication design from Holon Institute of Technology in Israel.
Ayalá is deeply grateful for all the teachers and the children who have inspired and enriched her life and practice over the years.

www.ayalayoga.com