New Year Reset - A Women's Retreat in Goa with Erika Tourell - 13-21 January 2020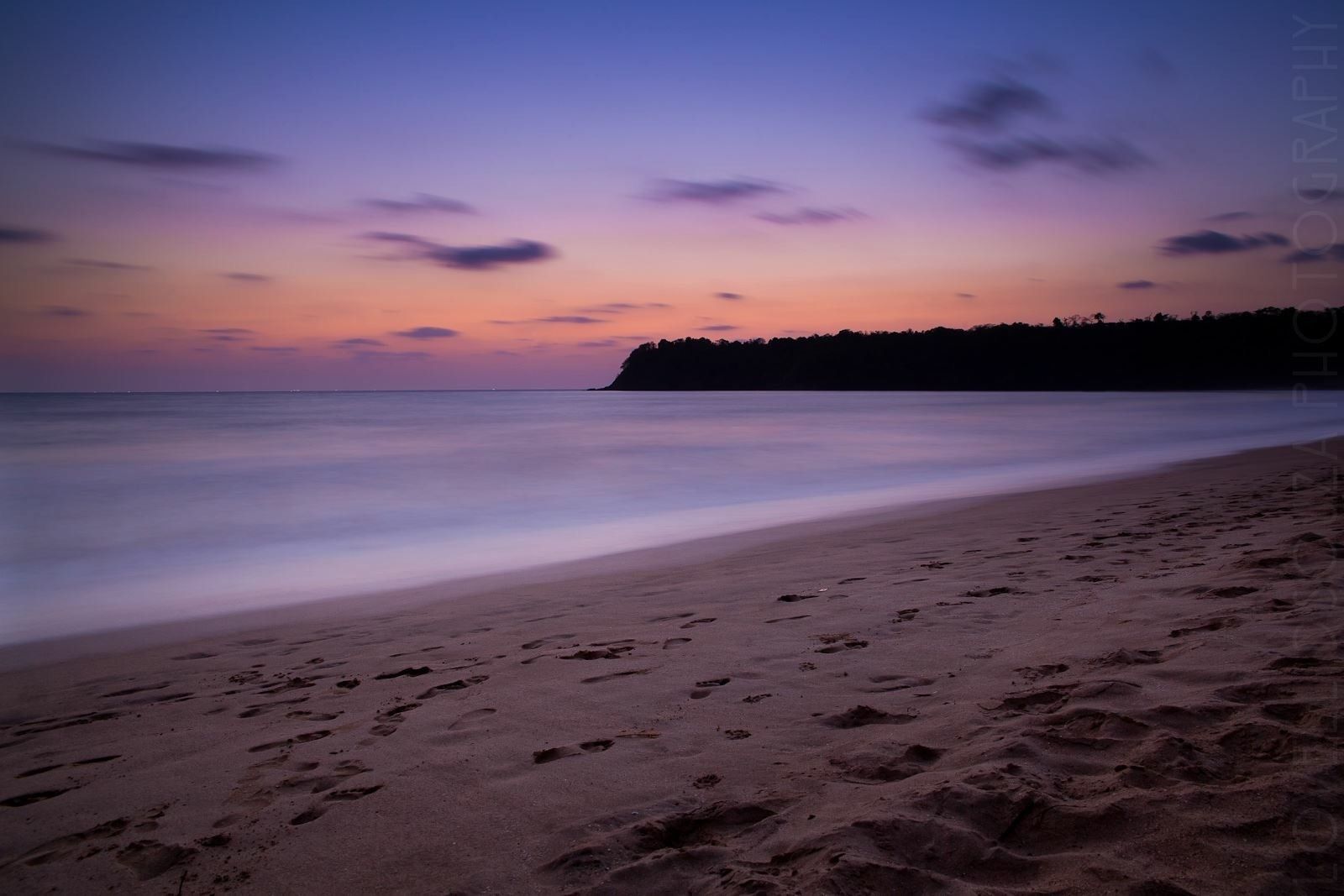 Start your New Year in the best possible way - in the golden sunshine on the beach, for an unforgettable, eight day transformational retreat with one of London's much loved senior teachers.
Erika draws on thirty years study of yoga, meditation and healing to offer a unique tapestry of deep and authentic practice, inspired by a multitude of yoga styles, including hatha and kundalini yoga, daoism, buddhism, shamanism, sufi mysticism, tantra and advaita vedanta philosophy.
This yoga and meditation retreat offers a valuable opportunity to dive into self-enquiry and be supported by a lovely group of like-minded souls in the beautiful nature of south Goa.
Bamboo Yoga Retreat has been listed as one of the Guardian's top ten retreat centres and has a consistently high Trip Advisor rating. We are looked after very well by the most wonderful, friendly team of people and fed delicious, healthy food.
The yoga shalas are open air and fully equipped with mats, bolsters, bricks, blocks, straps and eyebags allowing for a wide variety of practices in utmost comfort.
The beach bungalows are designed to blend beautifully with the breathtaking natural surroundings. Built on the fine white sand every season after the monsoon rains, using local organic materials, the bungalow style huts are simple, stylish, comfortable, private and eco-friendly. Each has its' own private, open air bathroom and veranda with hammock.
Whether watching the eagles soar overhead from the hammock on your balcony, or falling asleep to the sound of the waves, the normal stresses of life melt away and you will feel open to a more profound yoga practice.
Schedule
There will be three practices per day starting with early morning meditation and pranayama followed by a slow flow vinyasa style practice.
Each afternoon we will focus on a more restorative, yin style practice including pranayama, guided meditation / yoga nidra, partner work and hands on healing practice.
We shall also include some Vedic chanting and singing throughout the week, as well as some 'non-linear' movement / somatic experiencing.
All levels of practitioner are welcomed on this retreat, including complete beginners. We shall build and deepen the practice as we go and lots of variations will be offered depending on your ability. You are encouraged to listen to your own body and take rest whenever you like.
There will be one day off in the week for excursions further afield or to rest.
We suggest this week be ALCOHOL FREE to allow your body to cleanse, rejuvenate and heal. If you prefer to drink alcohol we ask you not to drink at the dinner table – there are lots of charming bars and restaurants down the beach that you may like to visit before or after dinner.
7:30am – Morning meditation
8:15am – Fresh juice/smoothie/fruit salad
9:00am – Morning yoga
11.30am – Brunch
3.30 pm – Tea/snacks
4.30pm – Afternoon practice
6pm – Sunset
7.30pm – Dinner
Leisure time
In your free time you may like to treat yourself to some Ayurvedic treatments in the in-house spa. India has a rich history of a holistic approach to wellness, with ancient Ayurvedic practices designed to provide mental and physical balance. Translating literally as 'Science of Life', this five thousand year old system of health care aims to bring harmony within yourself and with nature. The spa treatments are guided by the Ayurvedic ethos of well-being within and without and perfectly complements your yoga practice. There is an extensive menu of healing therapies from the beautiful massage hut close by.
You may also like to indulge in a little shopping. Patnem has a lovely selection of shops, just one long 'high street', or take a rickshaw to neighbouring Palolem for a much wider selection of goods. You can also visit some local temples, take a look at a spice farm or spend the day at another beach along the coast. A sunset or sunrise dolphin spotting boat trip is also included in the price of your retreat.
Prices
Shared cabana with private bathroom £985.00
Single occupancy cabana with private bathroom £1350.00
The cost includes all yoga, full board: all meals and accommodation in comfortable twin bedded or double cabanas with attached bathrooms. Non-yoga partners are welcome, prices on request.
You will need a visa to visit India.
Please contact erikatourellyoga@gmail.com to reserve your place.
How to get there
Patnem beach is about an hour and a half drive from Dabolim airport in Goa, where international charter and domestic flights land. Many international scheduled flights land in Mumbai, an hour's flight from Goa. A driver can be arranged to collect you from the airport costing fifty euros for a two way transfer (or twenty five one way).
About Erika
Erika has over thirty years of personal yoga experience including Hatha yoga (Iyengar, Sivananda, ashtanga, yin/yang, restorative), Kundalini yoga, Vipassana (insight) and Zen meditation, and has been a full time teacher for the last twenty years, working in London's top yoga studios such as The Life Centre and Triyoga (since it opened) and is now on the Triyoga Teacher Training Faculty. She also has thirty years experience as a bodyworker and trains therapists for a luxury spa brand all over the world. She works extensively with pre and post natal women and has been running retreats for mums and babies for over ten years (mamaheaven.org) and yoga retreats internationally for over fifteen years. Personally she is inspired by the sun, being in nature, travelling, yoga in all its' forms, music – singing and dancing, plant medicine, poetry, and the teachings of great masters such as Ramana Maharshi, Jiddu Krishnamurti, Amritanandamayi Ma, Rumi, The Dalai Lama, Thich Nhat Hanh and Jack Kornfield, to name but a few. Erika is grateful to all her beloved teachers including Clive Sheridan, Sarah Powers, Tias Little, Alaric Newcombe, Gurmukh and Gurushabd, Uma Dinsmore-Tuli and especially her two children and husband.
Testimonials

I have just returned from a magical retreat with Erika in Goa. Not only was the location sublime but Erika's deep seated knowledge and ability to teach across all levels made each and every session rewarding, challenging and at the same time nurturing. I loved every second and will definitely seek out Erika whenever possible.
L. Wallop
I have attend several of Erika's retreats now, in both India and Spain.
Erika's energy, vitality and zest for developing the yoga practice of others, is second to none. Erika pitches her sessions to all levels and abilities, and is always progressive. Bringing groups of strangers together and getting them to connect in an authentic and nourishing way is a real strength of hers.
So, if you're in need of pressing the 'pause button' on life and require a makeover for body, mind and spirit, Erika and her expertise could be what you're looking for. I hope that she is able to help you as much as she has helped me.
Dr. B. Chell
Erika is the perfect retreat host; welcoming and kind, making everyone feel at ease immediately. Erika's calming voice eases you through daily meditations opening your heart and mind. Her extensive knowledge, across all types of yoga, ensure that you receive a tailored experience from which everyone can benefit; from complete beginners to experience practitioners. Erika also cultivates a real sense of group, so even though you start as strangers you end up making friends from all walks of life. Under her care, we laughed, cried and danced like no-one was watching. We left full of gratitude and love, ready to take positivity and light to all those around us in 2018. If only everyone could spend a week with Erika and then I have no doubt the world would be a better place.
K. Barton