Relax + Restore with Adelene Cheong
Assume a comfortable and relaxed seat, so comfortable and relaxed that it is enticing not to move. Wait… hold… pause for stillness to arise from within… meditation. Adelene Cheong tells us about her journey into relaxation and ease through yoga.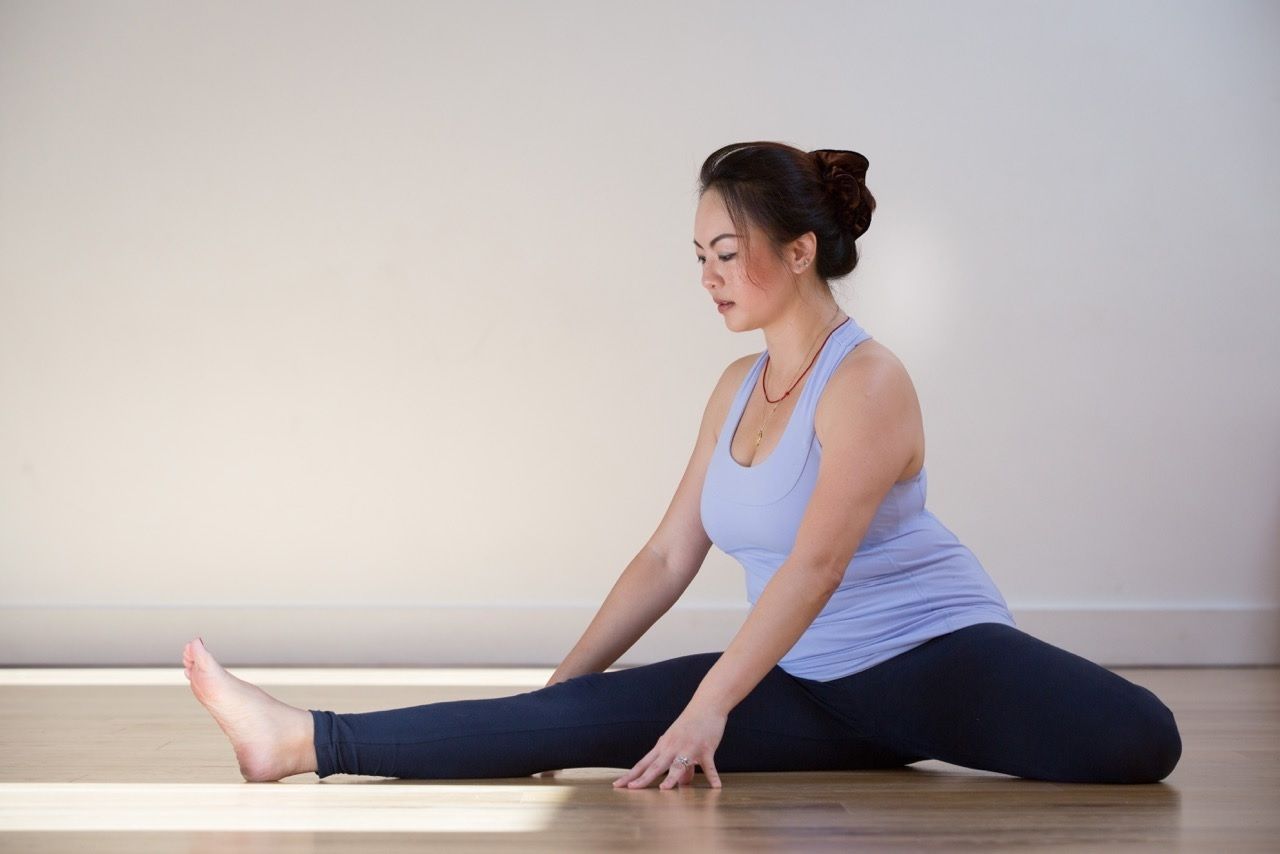 What, when and where was your first experience of yoga?

Having lived with scoliosis since my teenage years, discomfort and weakness in my back was a daily affair as a young adult. Which does not help when working an 80-hour week in a full-time business either. My sister-in-law introduced me to that popular thing everyone talks about called 'yoga' in a health club during my early twenties. My back felt good after the practice, it helped me sleep better, relaxed me from my full-time job and responsibilities. Just like anyone else, with all the benefits experienced, I went back for more…
What made you decide to move from student to teacher?

For a few years I did some yoga shopping, experienced various styles of yoga, studied with many teachers. I patiently explored ways to practice and live with scoliosis, and over the years yoga has served me well. The positive experience and visible result of my conditions inspired me to share this work. The more I taught, the more I learnt about my practice and myself.
What teaching tip has had the biggest influence on the way you practice? And the way you teach?

Practice: yoga asana are not answers, they are questions that leads us to conscious knowing. Teaching: The pedagogic model as expressed by Donna Farhi, with full comprehension that my role as a teacher is to guide and facilitate the growth and full potential of every individual, with respect and healthy boundaries.
What does your own self-practice involve?

My daily practice feeds and nourishes my needs from moment to moment. It often starts by connecting to my being at that moment, deep listening, so to inspire the practice to come. With the intention to establish harmony within the body, at times it may be a flowing vinyasa, other times it may be a sequence of restful restorative poses. This often ends with being seated in stillness, with space and time for reflection and meditation.
If you only had 10 minutes to practice, what would you do?

Assume a comfortable position (supine / recline / seated / standing), settle into stillness, awareness of my breath, observe the state of mind, and check-in with my need(s). When I re-establish connection with my inner being, almost always when in stillness, I am more likely to make choices that I enjoy. So to answer the question, it would be reconnecting to 'stillness'.
Who/what is the biggest inspiration on your yoga journey at the moment?
My main inspiration is LIFE itself. Living my yoga continues to challenge my beliefs, to negotiate a deeper inquiry, and to renew my practice and teaching. All that said, I was very fortunate to have met both my teachers Judith Hanson Lasater and Donna Farhi during my early teaching years, who still continue to inspire my practice, my teaching and living my yoga. I am deeply grateful for their generosity and love.
At the moment, the word that inspire me is GRATITUDE.
What role does yoga play in the way you live?

Yoga is interwoven in every practitioner's consciousness. Yoga is the centre stage of my conscious functioning of my physical body, my choice of words and speech, my thoughts and beliefs, and my life as it manifests.
What do you hope your students to experience when they practice with you?

Empowerment, that they always have options and are free to make choices in their practice to serve their needs from moment to moment. To re-connect to their true nature, peace and stillness.
Describe the meaning of yoga in 10 words or less.

Yoga is applied living, recipe for peace and connection to Self. Yoga is compassion in practice to all sentient being.
Adelene teaches Restorative Yoga on Wednesdays 11.15-12.45 at Islington, plus once a month she offers Relax + Restore + Stillness, a 2 hour practice on Friday evenings at Islington.
Meet Adelene on the Mat
Book a class with Adelene and experience deep rest and stillness.
book now
---