Summer Glow Yoga retreat in Puglia Italy with Margherita Dal Pra - 25 July - 1 August 2020
Join Margherita on a magical Yoga Retreat in Italy – the country of great art, food & sunshine. Allow your stresses to fall away with expertly guided yoga and meditation classes, healthy sumptuous cuisine and enough time to truly let go and relax.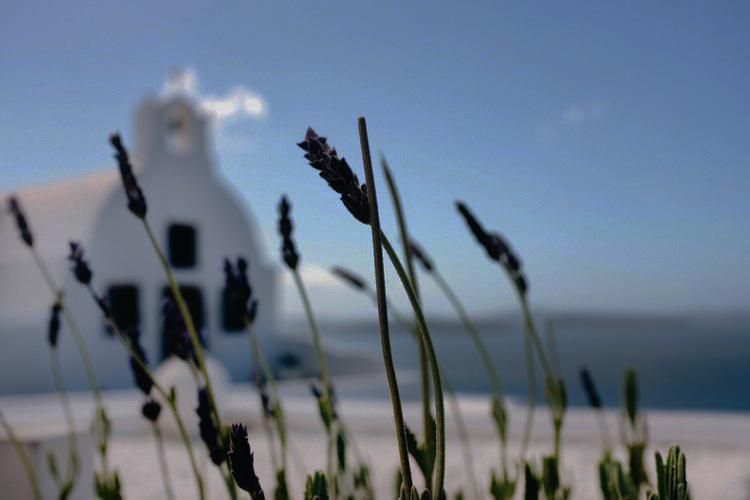 Return home with fresh new energy, refined focus and new inspiration to truly embrace what you love and live life fully.
La Rosa dei 4 Venti Puglia Italy
Quietness, peace, nature, liberty, yoga, sharing, heart, love: these are the key concepts to convey the spirit of "La Rosa dei 4 Venti", set in the countryside about 5 miles from Martina Franca, in Puglia, Italy.
The 16th century masseria (farmhouse) has been elegantly restored in a way that the old Apulian style meets contemporary chic. The cool, white stone building makes it a perfect temperature even under the hot Italian sun. The stylish rooms are extremely comfortable and the traditional Italian cuisine is mouth-wateringly divine. Martina Franca is nearby with its charming cobbled streets, markets, Italian coffee and ice cream. La Rosa Dei 4 Venti is the ultimate yoga destination for a yoga retreat in Italy.
Whether you want to deepen your yoga practice, chill by the pool, relax with a massage, cycle the rolling hills, or swim in the sea – all is possible in this spectacular Italian location.
All rooms are en-suite with shower, toilet and basin. Each room is a different shape and unique is its own way. Furnishings and fabrics complement the building and create a calm and very comfortable environment. The main house comfortably accommodates 10 students and close by there are 5 rooms in traditional Trulli houses. These small, white conical buildings are one of the most magical aspects of the Puglian landscape. It's not a hotel; it's a unique, comfortable, family-run specialist yoga destination.


WHAT TO EXPECT
This yoga retreat is open to all ages and levels of fitness and experience. Every session will have attention to detail (alignment), awareness of breath (pranayama), openness to grace (attitude) and intelligent sequencing (vinyasa krama). The morning yoga classes will be more upbeat and energizing, and the afternoon classes more relaxed.
All sessions will be adapted to the group and modifications of the poses will be offered to cater for all participants and to ensure that everyone is receiving the benefits of the practice and individual attention.
SUMPTUOUS FOOD
I firmly believe that your yoga practice should be supported by delicious and wholesome food. The mouth watering vegetarian meals cooked by Ilaria, our local chef, are cooked using local produce. You will sample some of the traditional recipes of Puglia as well as raw and alkalising meals.
Everything will be wheat free, the only dairy will be homemade goat cheese and the milk is locally unpasteurized boiled in the house. All the pasta is homemade with spelt. If you have any special dietary requirements please notify us at the time of booking and we will do our best to accommodate these.
You will be surprised on how strong and healthy you will feel by the end of the week. For the same reason the retreat is strictly alcohol free and we strongly ask you to respect that by not bringing any wine of your own to not encourage others.
"Margherita's yoga retreat at La Rosa has come to signify for me a vital and necessary return to simplicity, connection and what is essential in life. The setting is a paradise of tranquility, with beautiful surrounding nature and welcoming staff whose dedication to the comfort of their guests is both impressive and moving. Margherita approaches her teaching with arresting humility, integrity and passion and I always return to my usual life feeling revitalized in both body and spirit. La Rosa is where I return again and again for rest and inspiration. It's my soul's fuel pumping station. " -- Lia Z.

For full details and booking visit

https://www.yogam.co.uk/retreats/yoga-retreat-italy/