Yoga, Breathwork, Meditation, Immersion & Wellness Retreat in Galicia Spain with Laurent Roure - 1 - 8 Oct 2019
During this exclusive immersive yoga retreat in Galicia, Laurent and his team create a distinctive and nurturing environment. Set in a naturally stunning and unique location in which you have space to deepen your practice in yoga, bodywork, meditation and breathwork, this retreat is the perfect place to find valuable quiet time to soften back into yourself.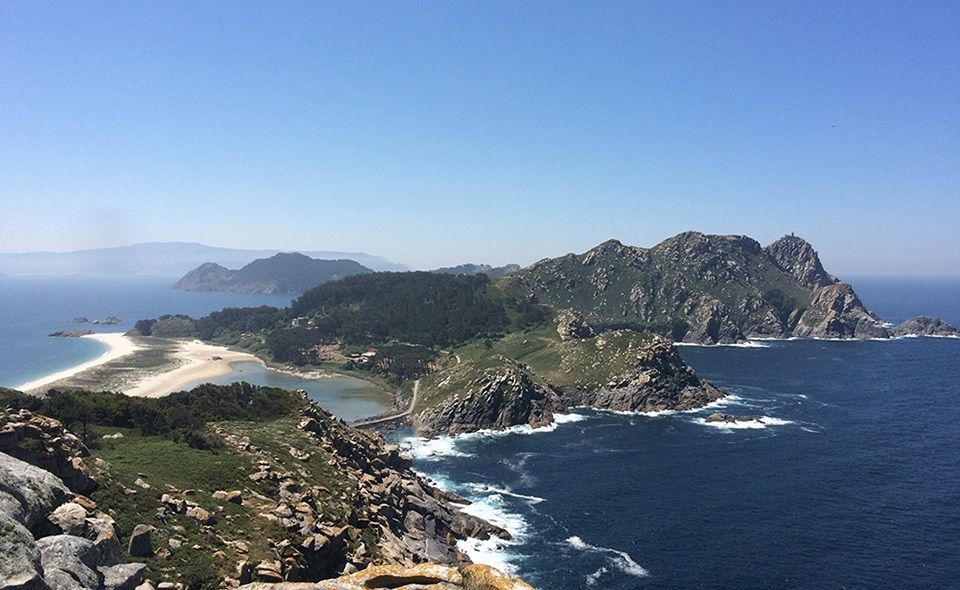 Laurent and guest teachers will deliver up to twenty-five hours of grounding and balancing practice spread across themed workshops, restorative and meditative classes and breathwork sessions.
The program is designed to maximise your well-being and to restore and rejuvenate your body and mind.
This unmissable event will take place in the Centro Punta de Couso, a peaceful and atmospheric location on the rugged Atlantic coast of Galicia in Spain. The retreat is suited to all levels of ability and is aimed at anyone who wants to take the first steps in changing their lives for the better.
The Venue
"Centro Punta de Couso" has a very special place in Laurent's heart. This charming house is owned by noted musician Jacomina Kistemaker and sits on the beautiful Galician coast in Spain. This idyllic setting offers a true haven away from the outside world and all its obligations, giving guests a rare opportunity to explore personal growth and self-healing without distraction. Centro Punta de Couso, therefore, offers the ultimate retreat experience.
Located at the tip of Morrazo Peninsula in South West Galicia, Spain, this venue offers stunning views and access to the beach, forests and mountains of the rugged Atlantic coast. Galicia is very much part of Europe's Celtic fringe.
This is definitely a place to reconnect, with yourself and everything around you. An environment where one can find the seclusion, peace, silence and serenity to go deeper and where the energy of the place "does half the job". A place that invites to stop and reconnect with the essence of life, a place to come together!
The centre is around 45 minutes from the cities of Vigo and Pontevedra and 1:30 hrs from Santiago de Compostela.
Things to do
Between your classes, you will be free to take part in exciting activities available in the area.
Hiking: there are many walk paths along the coast.
Places to see in the peninsula:
Cruceiro de Hio: In the very heart of Hio, you can see the most beautiful cruceiro de Galicia, the work of the master sculptor Ignacio Cerviño, next to it, you can see the Romanesque church of San Andres.
Cangas monumental area: beautiful seafaring architecture, whose roots go back to the medieval tradition.
Mirador Monte Facho: Important archeological site with an impressive panoramic view over the Rías Baixas and the Atlantic islands.
Prices:
£860 / per person based on 2 people sharing
£1040 / per person single occupancy
Special offer exclusive to The Life Centre students: £50 off per person
Further info
Yoga, breathwork, meditation, immersion & wellness retreat in Galicia, Spain.
Contact Laurent Roure
info@yogalaurent.com or enquire directly at https://yogalaurentretreats.com/book-yogalaurent-retreats/
Retreats listed on our website are organised and managed by our teachers. The Life Centre holds no responsibility for bookings, please contact the teacher listed above directly for any enquiries.