Yoga, Hiking & Cycling in Morocco with Zephyr Wildman - 23-28th March 2020
We had so much fun last two years on our Cycle-Yoga-Hiking holiday we are back again March 2020 to bring you even more adventure and surprises.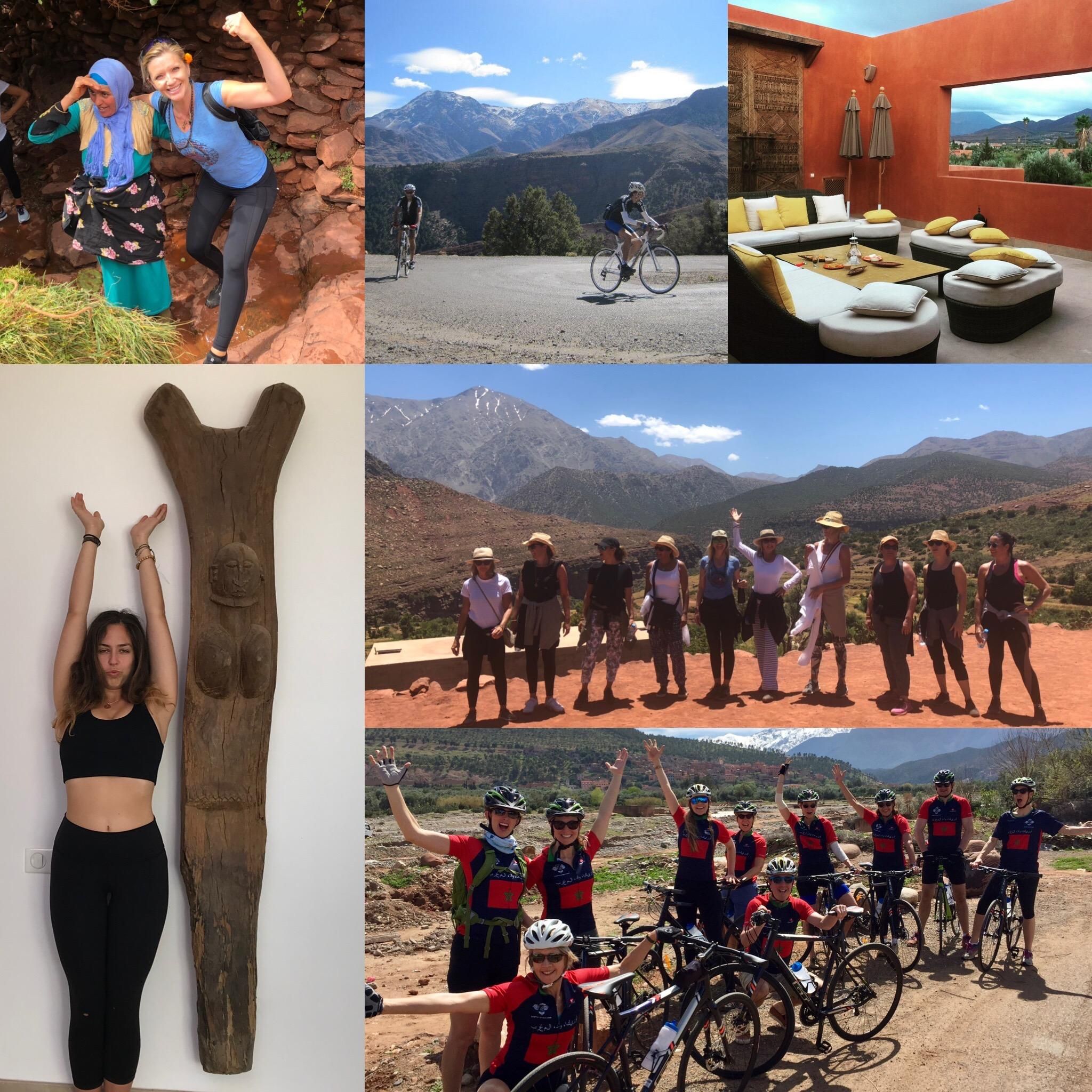 Azaren is an incredible base for all of our activities and the Yoga-Cycle/Hike warm up in the morning and Yoga-Cycle/Hike-unravel in the afternoon is nourishing and invigorating. Located at the base of the Atlas Mountains, Azaren is perfect for breathtaking views, challenging bike terrain and awe-inspiring hikes.
With all this activity, you might just work up an appetite. The menu is always delicious, healthy cooking. The chef uses vegetables from the garden, traditional bread baked daily in an outdoor red clay, wood-fired oven. The food is fresh and Moroccan-authentic with a wide variety of vegetarian dishes (and meat for those who need a bit of protein cycling everyday) prepared daily. Dietary requirements are catered for.
Your retreat won't be all eating and activity though, Azaren is well-equipped with all the amenities one would expect for luxurious relaxation as well. Tennis courts, hammam, massages, manicured gardens, (discreet) outdoor showers, and all the fresh mint you can pick for your Mojito by the pool. There will be plenty of time to rest and relax in the warm Moroccan sun. To find out more go to www.zephyryoga.com