Yoga Retreat in Italy With Jeff Phenix 17-24 August
Sabina, Italy
17–24 Aug 2019

Escape this summer to the peace and tranquillity of the wonderful In Sabina yoga retreat in Italy, nestled deep within idyllic countryside only one hour from Rome.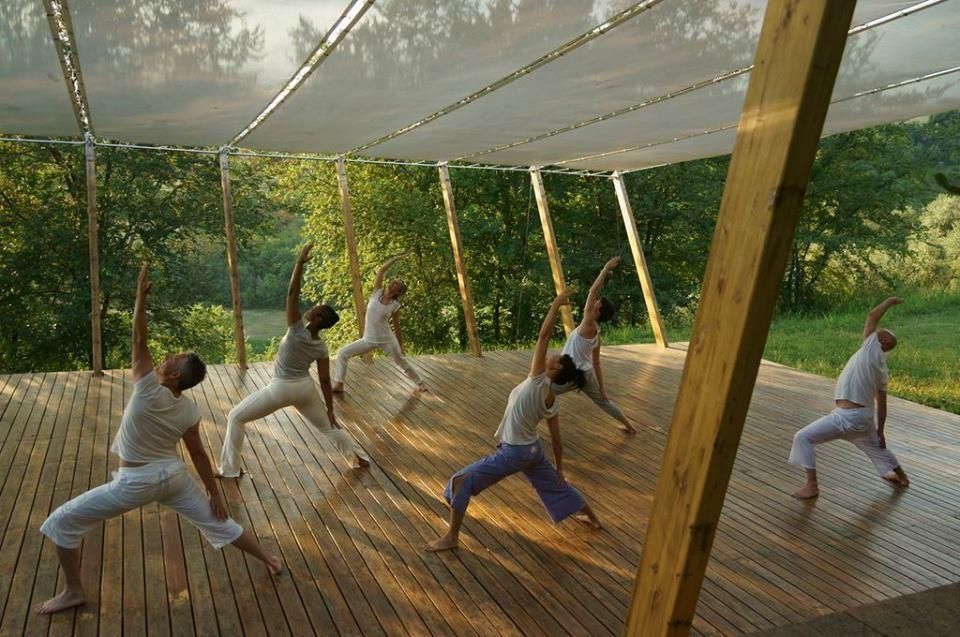 This retreat gives the perfect opportunity to dive deeply into the practice of yoga and meditation with highly experienced teacher Jeff Phenix, nourish your body with healthy organic food and heal your mind with a digital detox. By taking time out to relax and connect with nature and yourself in beautiful surroundings, you can return home feeling rested and reinvigorated.

The Venue

Nestled deep within unspoilt Umbrian countryside, among spectacular views, the magical In Sabina yoga retreat in Italy offers the perfect setting for spiritual practise. In Sabina consists of two wonderfully restored 17th century rustic stone buildings and boasts an incredible vista of olive groves and fruit trees, as well as lush and abundant gardens, a pond, a natural spring and swimming pool, relaxing.

You will practice yoga in the spacious open-air yoga platform with stunning & panoramic views of the rolling Italian landscape. There is also a second indoor converted yoga room, with large windows over looking the hills & trees. Enjoy lovely walking in the surrounding countryside and watching the amazing sunsets every evening. This venue is so stunning, it has to be one of the best yoga retreats in Italy.

Things to do

Between yoga sessions there is so much opportunity to relax and enjoy this peaceful and tranquil environment. There are massages available, lovely walks in the surrounding countryside, enjoy relaxing by the pool, find you own space and curl up with a good book or enjoy hanging out with new friends.

The surrounding area is rich in medieval history and natural beauty. You can visit the ancient village of Torri only 3 km away or the charming medieval hilltop village of Casperia where group often enjoy a dinner out on Friday night. There is also an optional day trip during the week to the culturally rich hill town of Orvieto, just an hour away.

£850 single yurt
From £950 per person for shared ensuite room

Further info
Contact Jennie Phenix
retreats@phenixyoga.com
07954 578 439
Retreats listed on our website are organised and managed by our teachers. The Life Centre holds no responsibility for bookings, please contact the teacher listed above directly for any enquiries.