Beginners Iyengar Yoga Workshop: Build a Strong Foundation for a Safe and Progressive Practice with Dina Karim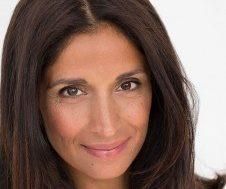 Schedule & Booking
Date: 10/11/2019
Teacher: Dina Karim
Price: £30.00
14.00-16.00 at Notting Hill
£5 earlybird discount if you book by 3 November


View class schedule
Transform your current practice whether you're a beginner or an advanced practitioner, bringing refinement, clarity and a deeper understanding of the key foundation poses.
Join Dina for a 2 hour workshop exploring the detail and alignment of these poses which can protect you from misalignment and injuries, take you deeper and lead you to a more rewarding practice with the confidence to grow to new levels.
Suitable for all levels, for complete beginners, students of other styles who want to discover the Iyengar method, experienced students wishing to review foundation poses and teachers who want to learn more detail, precision and the links to advance postures.
Careful attention as to how we position our bodies will enable each individual part as well as the physiological system to function to their best. You will learn how to practice intelligently, gain strength, co-ordination, agility, relaxation, extend your concentration and focus as well as develop mental and emotional calm. All this is a prerequisite to tread the path of yoga.
What is Iyengar Yoga?
It is commonly well known for physical alignment of the body, detail, precision use of props and tailoring the practice to suit each individual. However here's how Mr Iyengar himself described his method; "I just try to get the physical body in line with the mental body, the mental body in line with the intellectual body, and the intellectual body with the spiritual body so they are balanced. It's just pure traditional yoga, from our ancestors, from our gurus, from Patanjali."
What to expect?
DISCOVER:
• how to practice key foundation postures with detail and alignment as suited to your body's needs
• how this new learning links to many poses from beginner to advanced
• proper placement of musculoskeletal and organic systems
• a safe, mindful and rewarding practice which will give you confidence to grow to new levels
Contact
020 7221 4602
nottinghill@thelifecentre.com
Location
15 Edge St, Kensington, London W8 7PN, UK
Opening Hours
Monday–Friday: 07.15–21.30
Saturday: 08.30–19.00
Sunday: 08.30–19.30