Breath Centred Yoga with Laurent Roure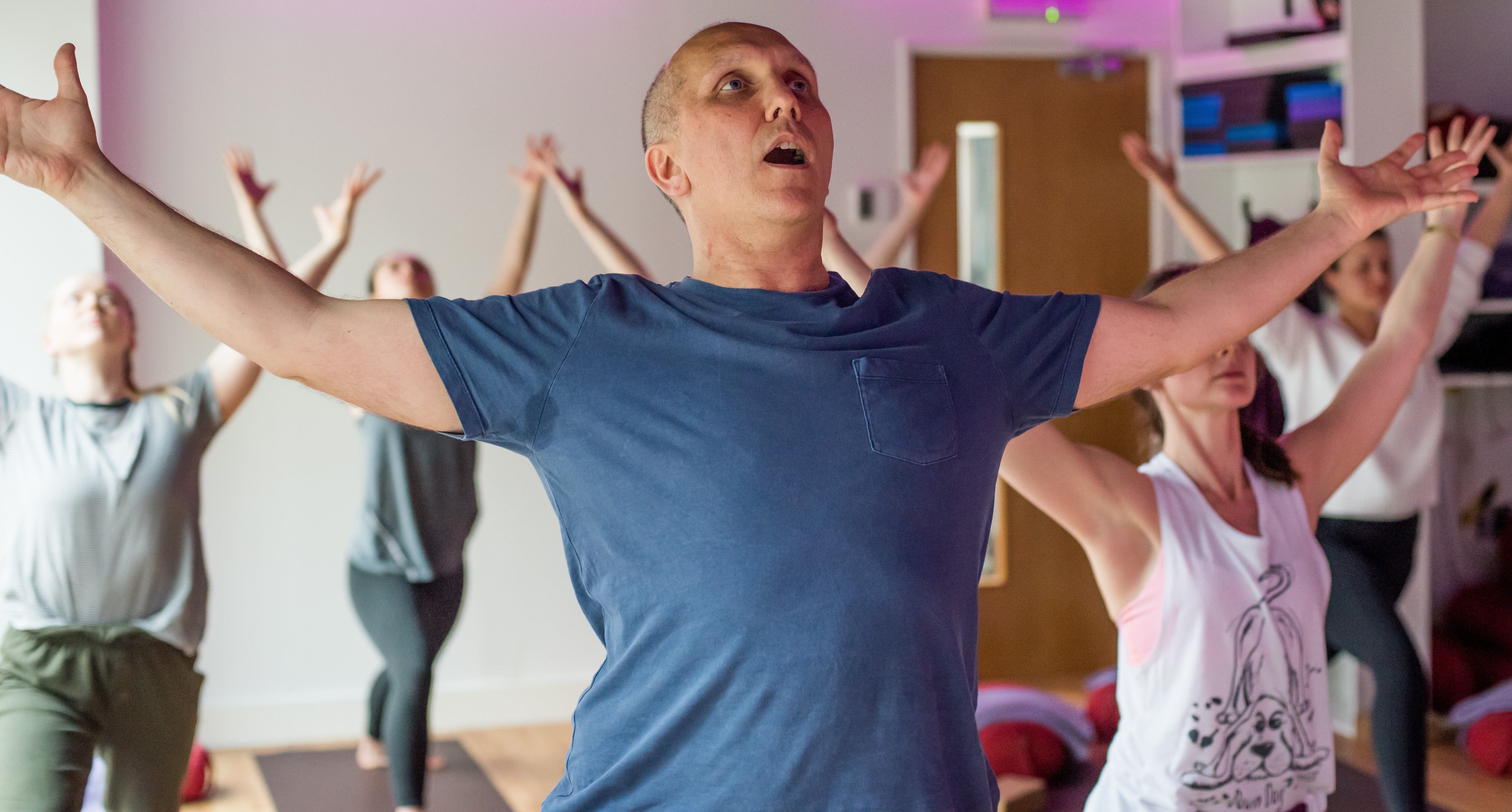 Schedule & Booking
Date: 21/06/2020
Teacher: Laurent Roure
Price: £30.00
14.00-16.00 at Notting Hill
Book by 14 June for a £5 earlybird discount
View class schedule
Breath-Centred Yoga: Rhythm and Harmony
"Without the breath there is no yoga". While this may be a given, what if we truly honoured the place of the breath within our practice? In this one-day workshop, we will question the primacy of the movement first, breath second way of practicing yoga and ask questions such as:
Can the breath become the primary component in our practice?
What if the pose or movement was the by-product?
What about if we allow the breath to initiate, facilitate and carry our movements, instead of the classically taught order to move, align and then to breathe?
Can we achieve more freedom, more fluidity, by moving from the breath and letting it guide us?

In a breath-centred yoga session, we use certain breathing exercises to create a rhythmic, hypnotic and meditative flow between movements or certain static postures. The intention is to create a rhythmic wave through different postures, enhanced by the sensation of a non-restricted breathing practice. Throughout everything, the 'master of ceremonies' is the sound of a deep and intentional breath filling the room.
Although we are looking for freedom in the body through the breath, first we need to learn and establish good practice with different tools which help us to achieve a grounded, continuous and fluid practice. The different stages of this process are:
❖ Choosing the breathing techniques.
❖ Connecting with the breath.
❖ Establishing a breathing rhythm.
❖ Embedding the breathing techniques within the physical practice.
We will explore where to bring the breath into the body and what to do when the breath is restricted in specific poses. This gentle workshop intends to fortify the idea of using the breath the right way during the practice of all styles of yoga, including vinyasa flow. It is suitable for all levels of practitioner.
Laurent is passionate about the transformative effect of harnessing the breath and has seen its profound ability to strengthen the relationship between a student and their practice. By reframing the breath as central rather than secondary, an exciting and reinvigorating shift is undergone.