Breathe – 4 week Transformational Course for Life & Health ONLINE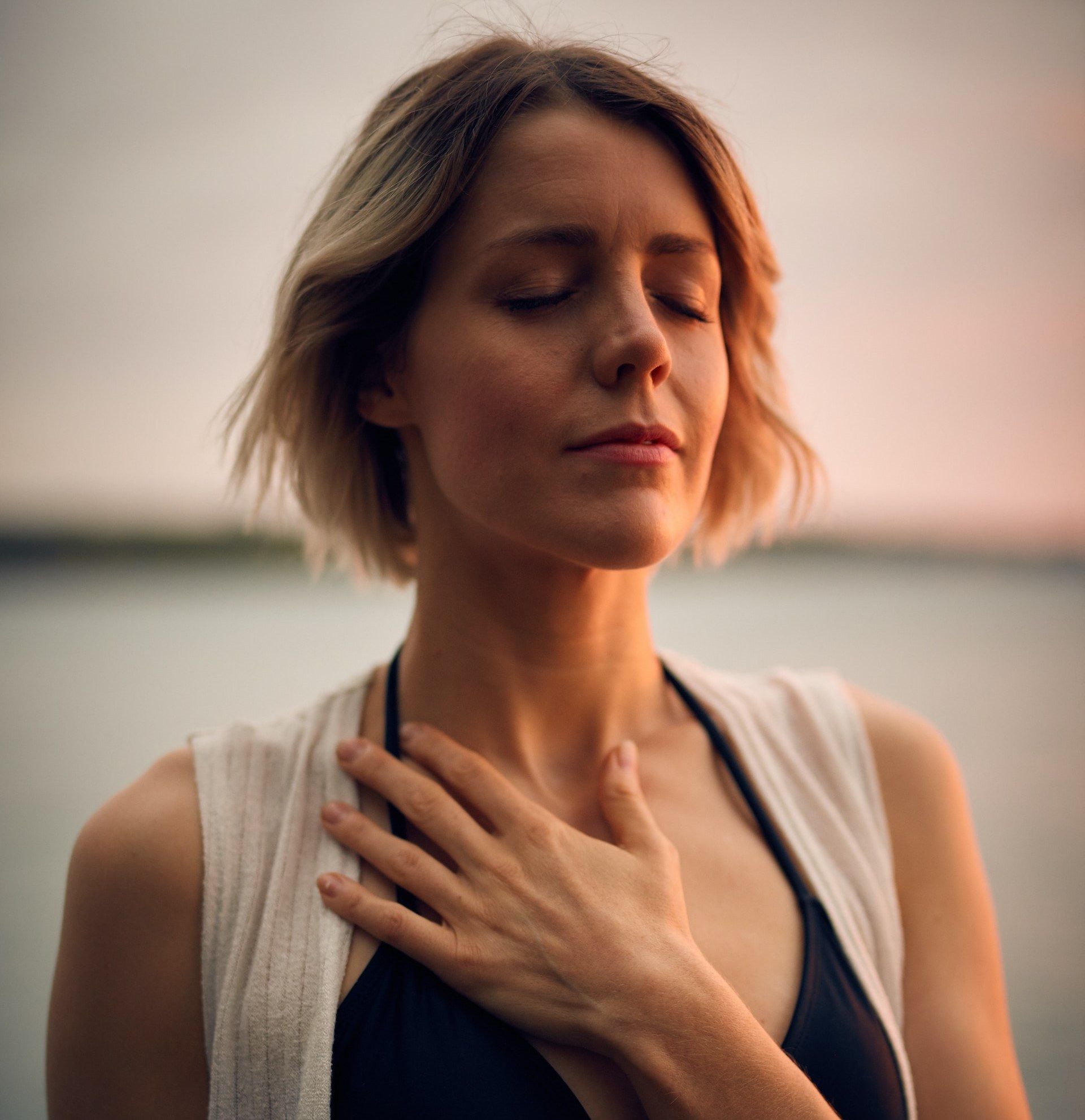 Schedule & Booking
Date: 11/10/2023
Teacher: Fini Cooper
Price: £95.00
Wednesdays 11th October - 1st November
7pm - 8.30pm
4 week Livestream course - Catch up recordings will be made available
Book Workshop
Breath is the link between the mind and the body. It is the pathway to meditation and mindfulness. It has the power to unlock huge potential. It can shift patterns. It can transform mental states. The real beauty of working with the breath is that ANYONE can do it, ANYWHERE. You need nothing more than a few moments, some curiosity and some awareness. Whatever you would like to improve in life – be that general well-being, sleep, anxiety, low mood or myriad other issues – refining the way you breathe can get you there.
This introductory course to breathing forms part of the BREATHE… project, a collaboration between The Life Centre and the Shala. The Life Centre and the Shala are London's two longest standing yoga centres, both offering yoga and mind-body practices to the London community for nearly three decades. The aim of the project is to shine a light on why we should all be paying attention to our breathing and the life-changing mental, emotional and physical benefits that this can yield.
Join us for for this 4 week livestream course ONLINE , led by breathwork therapist and coach Fini Cooper.
The course will explore how to:
access inner calm
regulate the nervous system
use tools to reduce stress, fear and overwhelm
improve sleep
accelerate healing
recognise and interpret feelings
energise and revitalise yourself
tackle and reframe anxiety
WEEK 1 | BREATHE… the Foundations
In Week 1, we will begin by learning the first step of breathing – breath awareness. You will learn that everyone's breath pattern is as unique as their fingerprint and how to understand your own. We then start to understand the question – how should we be breathing moment-to-moment and day-to-day?
We will delve into the topic of functional breathing and discover the optimal way to breathe for you as an individual using the guidance of LSD (light, slow, deep) breathing.
.
WEEK 2 | BREATHE… to Access Calm
Week 2 explores how you can help to improve sleep, reduce anxiety, and connect to a calmer state by learning how to relax your nervous system using various exercises. The aim is to empower you with the tools to take sovereignty over your physiological state.
.
WEEK 3 | BREATHE… for Resilience & Energy
In Week 3, you will learn how to work with your nervous system to increase energy as well as become more resilient to stress. We will explore ways to improve the biochemistry of your breath in order to revitalise you and support your wellbeing during and well beyond the course. We may even have you up on your feet to combine movement and breath!
WEEK 4 | BREATHE… for Change, Transformation & Self Discovery
In our final session you will discover a deeper breathing practice in a more immersive experience to further explore the potentials of the breath. This style of breathing enables you to quieten the chattering mind and to tap into a sense of peace, calm and self-discovery. We will close by summarising the learnings and discussing how to move forward with your own practice.

Audio resources will be shared to facilitate regular ongoing practice.