Connected by Confidence: A Family Yoga Workshop with Ayala Homossany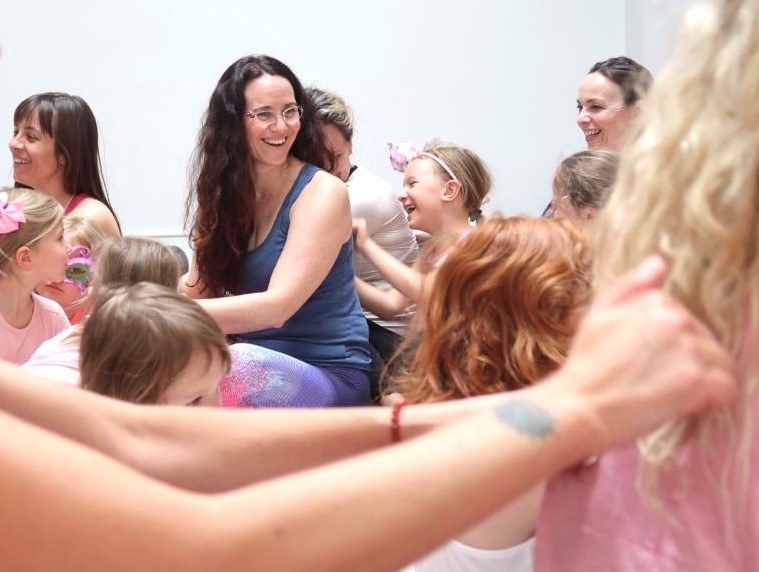 Schedule & Booking
Date: 03/05/2020
Teacher: Ayala Homossany
Price: £30.00
14.00-16.00 at Notting Hill
Price is for 1 adult + 1 child, additional family members £10 each
20% Workshop Discount for Members


View class schedule
Come and join a fascinating and magical family yoga workshop where you will be invited to explore the many ways in which yoga can enhance creativity and self-expression.
The focus of this workshop will be on how we are connected by confidence and how the yoga practice can offer parents and children tools to enhance our self confidence in our daily life.
We are going to explore how the yoga and mindfulness practice can offer parents and children tools to embrace a beginner's mind, tap into our curiosity and learn through play.
You will enjoy the wonders of family yoga through creative partner yoga (adult and child), playful yoga activities, the Enchanted Wonders A-Z cards, mindfulness practices, delicious relaxation and art related activity.
The workshop will be divided into two parts. In the first part of the workshop we will explore how family yoga enables us to empower our children and offer them a safe space to flourish and nourish their creativity. The second part of the workshop will be dedicated to a related art activity where everybody will be invited to join in and create and then take home their creation.
A mini break with healthy snacks will take place between the two parts.
Meet Ayala
Ayala is an explorer, a seeker and a student of life. She has sincere appreciation for creativity of any kind, and she brings her own unique teaching style to her yoga classes and family yoga workshop encouraging her students to appreciate themselves, find their own inner voice and nourish their imagination and creativity through yoga.
Ayala incorporates her yoga and meditation practice into her classes and specializes in sharing yoga with families, toddlers, children, teens, and children with special needs.
Ayala is the author of the award winning Enchanted Wonders A-Z cards which are yoga inspired activity cards that elevate children's creativity and self-expression. She is also teaching on the 'Teaching Yoga and Mindfulness for Children' teacher training with Special Yoga at Yogacampus.
Ayala is a qualified British Wheel of Yoga and Yoga Alliance senior teacher having completed her teacher training with Yoga Campus in 2004.
Ayala is deeply grateful for all the teachers who have inspired and enriched her over the years including, Jyoti Manual, Yogarupa Rod Stryker, Judith Hanson Lasater, Sarah Litton, Doug Keller, Uma Dinsmore Tuli, her three boys and all the children who crossed her path.
www.enchantedwonders.com