Deep Peaceful Sleep - Hypno Nidra Master class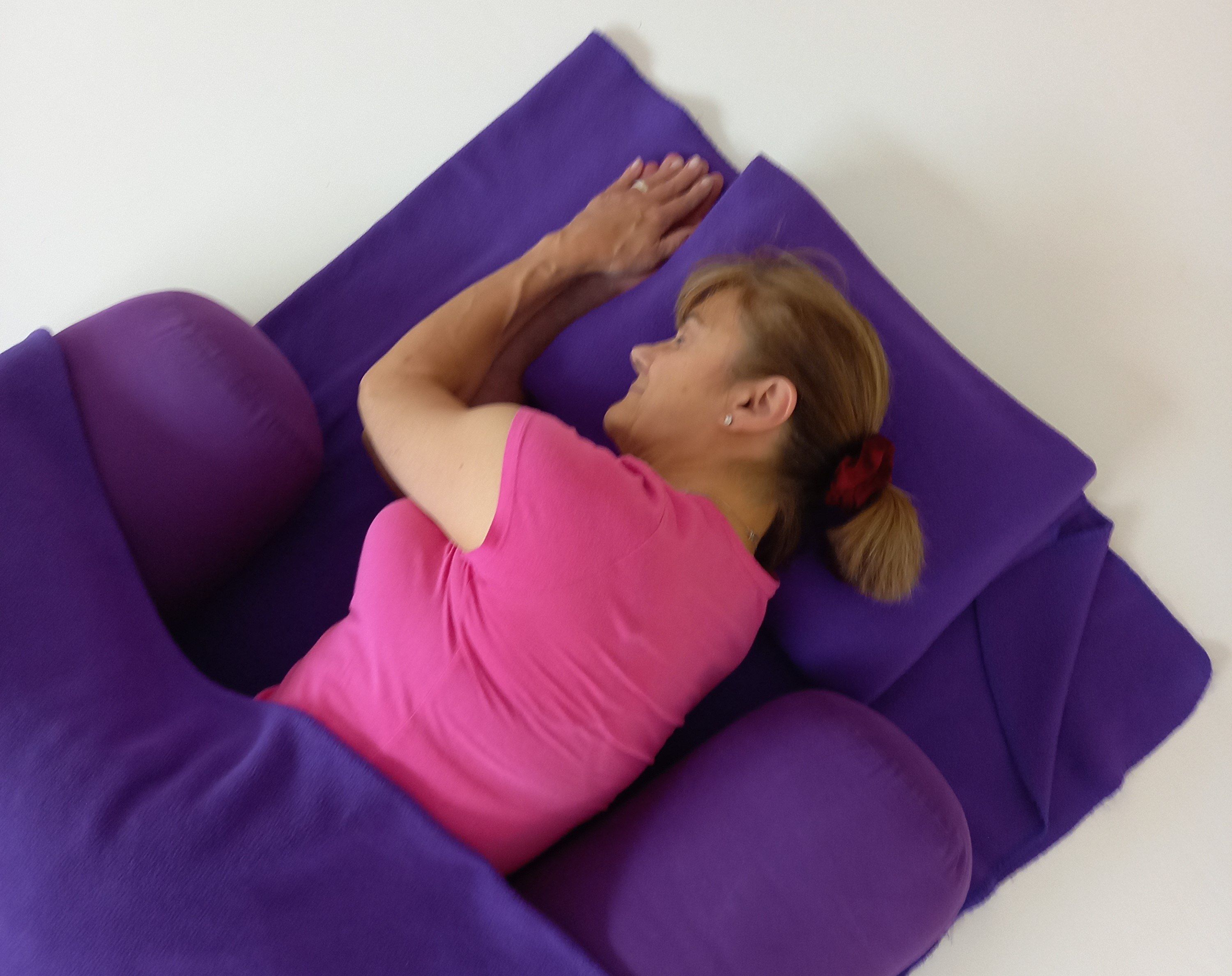 Schedule & Booking
Date: 30/11/2023
Teacher: Diana Holland
Price: £28.00
Thursday 30th November
7.30pm - 9pm
Book Workshop
Sleep deeply every night and awake at your normal awakening time, every morning feeling refreshed and looking forward to the day ahead with renewed vitality… Come along to Diana's sleep masterclass and learn how to sleep well each night, using simple but powerful full proof techniques.
The class will start with easy physical release work and rocking movements to ease out tight muscles, loosen stiff joints and prepare the mind body for sleep. Gentle Yoga, simple breathing techniques, easy to learn pressure points to calm the mind and soothe the nervous system and so leave the day behind.
Diana will finish the class by guiding you into a dreamy, blissful slumber. Using her soothing expresses voice, gentle modern hypnotherapy techniques and traditional Yoga Nidra, allowing your powerful subconscious mind, the deeper mind within you, to activate your sleep hormones and reinforce a relaxing night time routine. Which you can use every night to encourage you into a pleasant deep sleep.