Devotional Yoga Flow with Nubia Teixeira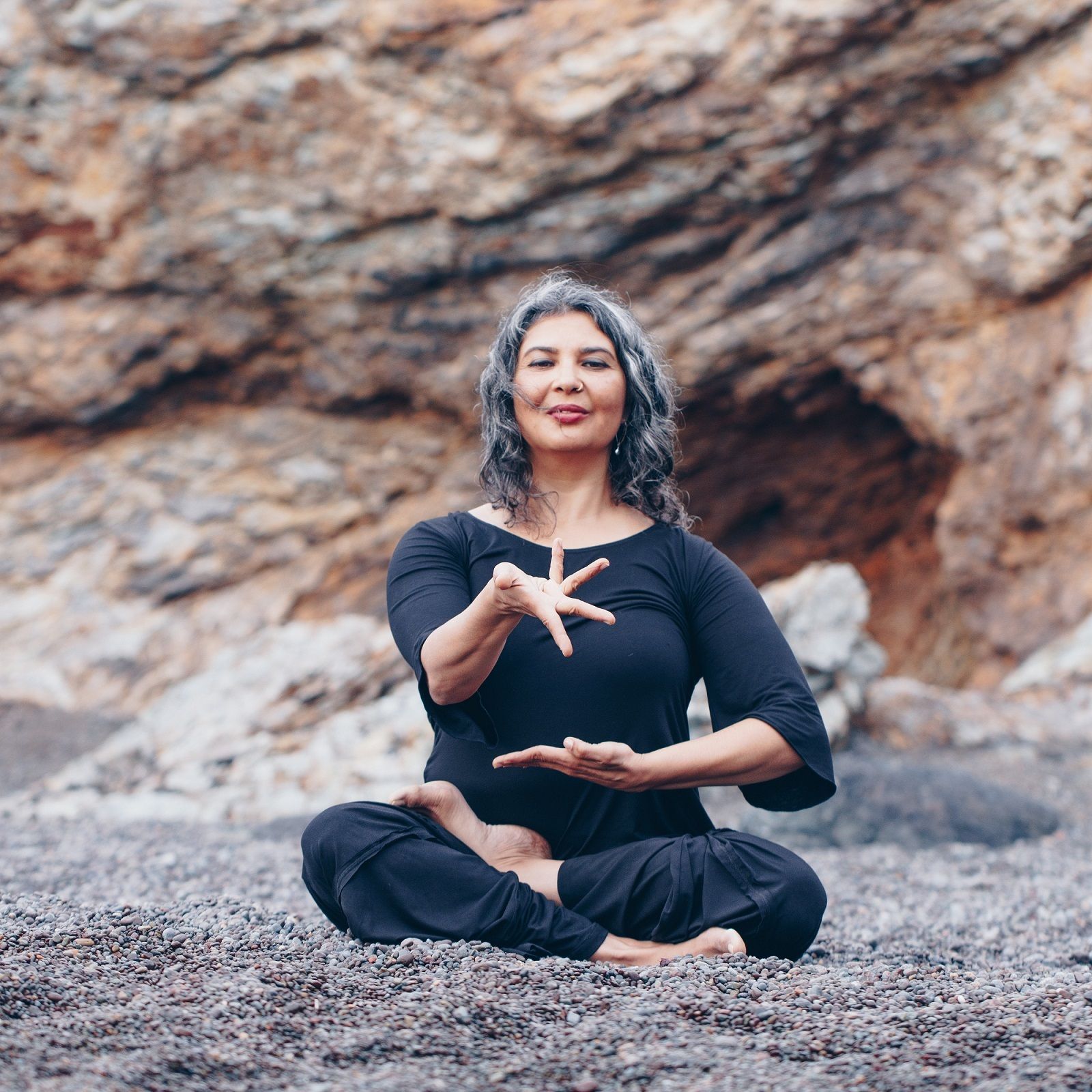 Schedule & Booking
Date: 12/07/2020
Teacher: Nubia Teixeira
Price: £45.00
9.30-12.30 at Islington
Book by 30 March for a £5 earlybird discount

View class schedule
Designed for intermediate Yoga practitioners and for Yoga teachers, this workshop will support you to bring the beauty of Bhakti to yoga sequences in a potent way.
Nubia has gathered for this afternoon many gems of embodied Bhakti that she will be sharing with you via some "yogasana flows" that are infused with sacredness and devotion. These compositions are part of Nubia's Bhakti Nova school of Yoga, many of the poses are part of her book "Yoga and the Art of Mudras" but the way you will practice them (and learn how to teach if you wish) is by flowing from stationary pose to stationary pose in a choreographed sequence.
You will experience and practice:
~ Bhakti Flow: Sequenced organically in a mixture of traditional asanas, yogasanas with mudras (mudrasanas), the poses for the Gods & Goddess (bijasanas)
~ Bhakti Teachings: Inspirational Sutras, Poetry, Prayer.
Author, yogini, teacher trainer, and Odissi dancer, Nubia Teixeira has devoted herself to teaching different aspects of yoga for almost 30 years. Perceiving yoga as a healing art, Nubia's refinement and unique style overflows with sacred meaning and heartfelt inspiration. Nubia leads workshops, teacher trainings and retreats locally and around the world.