Embrace Your Menopause with Confidence and Ease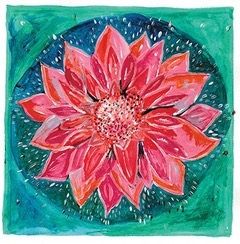 Schedule & Booking
Date: 13/10/2019
Teacher: Helen Craven & Marina Matuschewski
Price: £90.00
13-27 October, 2-4pm at Notting Hill
Price includes handouts and audio mp3 downloads to support you beyond the workshops
View class schedule
This 3 session workshop is for any woman thinking about their upcoming menopause, their peri menopause, their full-blown "how do I cope with this" menopause or the after effects in post-menopause.
Menopause is often a taboo subject and one that we sometimes shy away from talking about, even to our partners and spouses. This is a chance to hear from experts and discuss the realities of your experience, without censorship or judgement.
Whales are the only other mammals that live on after their reproduction ability has ended and it has been found by researchers that the older females have a powerful role to play as protectors and mentors to the younger members of the pod. They take the lead and show the way to the best fishing grounds. Reaching the menopause can be a time when we start a wonderfully fulfilling part of our lives.
The facilitators, Marina and Helen, found calm ways of coping and want to share all they've learned and experienced with you, so you too can move through this rite of passage with confidence and ease.
The sessions are interactive and experiential. You will learn powerful self-help techniques, find out how nutrition and complimentary therapies can assist, including how you can use reflexology points for easing symptoms and have some laughter and fun guaranteed along the way.
There will be open discussions on all the issues that can arise at this phase of hormonal shifts and changes, from loss of libido and vaginal dryness to irrational mood swings and hot flushes. You will learn self-hypnosis techniques to cool the body and aid peaceful sleep, and how these same techniques can be adapted for restoring self-esteem and controlling those whirlwind emotions.
Check out our website on www.thechangeandme.com for more information.