Empowering Women with Kathryn McCusker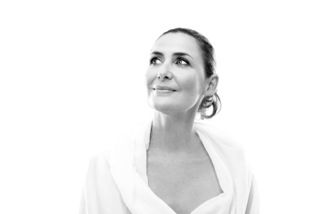 Schedule & Booking
Date: 29/03/2020
Teacher: McCusker, Kathryn
Price: £30.00
14.00-16.00 at Notting Hill
Book by 22 March for a £5 earlybird discount
View class schedule
"Not only are you powerful, you are prestigious. Not only are you prestigious, you are beautiful. Not only are you beautiful, you are consciousness. Not only are you consciousness you are the spirit. Not only are you the spirit, you are the security of the future, the most bountiful beauty ever God created. Men call it 'Woman'.'' ~Yogi Bhajan
It is said that women are extremely powerful and intuitive beings. However if we are emotional and out of balance, it is challenging to live our potential. Today's world can seem stressful and fast and as a woman we juggle many roles, so we need practical and effective tools to keep up with the demands and pressures.
Kundalini Yoga offers transformative and uplifting teachings to navigate these every-changing times and to awaken your feminine power and intuition. Dive deep and experience kriyas and meditations to release fears, doubts and insecurity, and reconnect to your grace, strength and confidence.
We will peel away the masks and rediscover our innocence, radiance and primal power (Adi Shakti)
Everyone is welcome, whether you are an experienced Kundalini yogi or a complete beginner.