Energy Prescriptions for 2023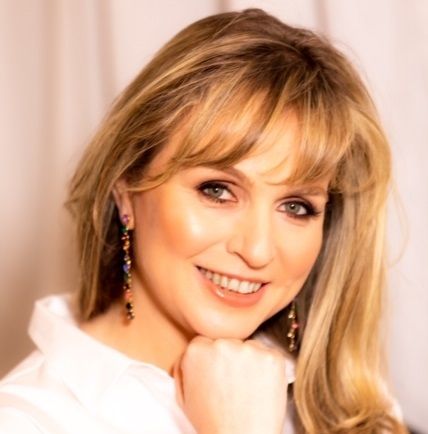 Schedule & Booking
Date: 10/12/2022
Teacher: Alla Svirinskaya
Price: £25.00
Saturday 10th December
11am - 12.15pm
Book Workshop
"Alla is a Russian healer who is a talk of three coasts -Hollywood, New York and London"-Vogue.
Hailed as the "super guru of London," Alla has been at the forefront of holistic wellbeing for the past 30 years and authored bestsellers, which underwent 26th foreign editions. In this exclusive pre-Christmas event, Alla will be sharing her " Energy Prescriptions for 2023".
She will reveal the vibrational signature of the next 12-month cycle and what it means to our energy flow. Famed for her no-nonsense approach and practical application of metaphysical knowledge, Alla will prescribe her winning strategy for unlocking the wellbeing code of 2023. She believes that in order to thrive we must live in coherence with Cosmic and Nature cycles.
There is also an additional spiritual alchemy to 2023 as its numerical value is a divine number 7, which symbolises change and evolution. You will learn the ancient spiritual wisdom behind "7th year" and what it means for your energy.
Energy does not age, but when our life force is not in sync with the environment, we carry old patterns from one year to another and regress. With Alla's energy prescriptions, you will tap into the vibrational shift of 2023 and will thrive in step with the times.
As long as you keep evolving the best is yet to come!
In her talk Alla will share her insights on how to:
• put a closure to 2022
• create a space to receive new energy
• reset your inner gear for the vibrational shift of 2023
• become an energy magnet for attracting best benefits of "7th year"
• integrate physical and spiritual self-care in sync with the new cycle.
Alla Svirinskaya is a medically trained, fifth-generation energy healer who was coached secretly in Soviet Moscow by her mother and is now considered one of the world's top experts in holistic wellness. Alla is an author of three international bestsellers on energy medicine and healing. Her latest book Own Your Energy went straight to number 1 New Release on Amazon USA, UK, and lead to the nomination"Best MBS author 2020".
She runs her highly acclaimed energy healing practice in London and acts as a senior consultant to leading spas around the world.
Alla counts numerous celebrity and royal clients among the thousands of people she has helped. www.allasvirinskaya.com
"Highly regarded, with a waiting list for months."- Daily Telegraph