Everyday Bhakti: Walking in Devotion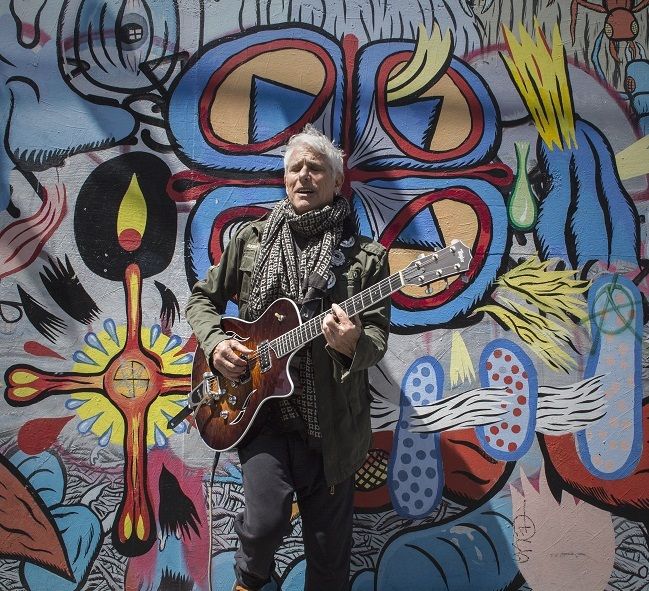 Schedule & Booking
Date: 13/07/2019
Teacher: Jai Uttal
Price: £55.00
This workshop is preceeded by Yoga and the Art of Mudras with Nubia Teixeira. Book both workshops together and receive a £10 discount.

View class schedule
"Love people, feed them and remember God."
—Mahajji Neem Karoli Baba.

The calls of the day are loud and demanding; responsibilities pull us right and left. How can we honour the world around us and our blessed life without ever letting go of the divine cord of love? Of course we are all humans and we forget God a thousand times a day but don't worry. Let's start with baby steps and, through patience and grace, begin to see all life as an expression of the divine play.

For everyone who loves and practices kirtan (chanting the ecstatic songs of ancient India), this workshop will fuel your soul. International musician Jai Uttal will share and demystify some of the secrets of kirtan. We can all can sing, lead, and share our hearts with others. The practice of chanting can become our teacher, guiding us home.

We will explore:
The path of personal relationship to Spirit
Connecting to the Divine
Mantras & their meaning
Music & rhythm
Healing through singing

Jai Uttal, grammy nominee, kirtan artist, and world music pioneer has been a leading influence in the Bhakti tradition for the past 50 years. Jai considers devotion to be the core of his musical and spiritual life, and he whole-heartedly shares his passionate heart through his voice and songs.
Jai creates a safe environment for people to open their hearts and voices.
No previous experience is needed. This is an exploration and expression of the heart and the spirit.
Tabla drummer Daniel Paul has been traveling the kirtan chanting circuit for many years. He performs with a wide variety of artists, but primarily accompanies Jai Uttal in programs and workshops worldwide. Daniel earned his degree in the classical music of India, after devoting 9 years to the Ali Akbar College of Music in California, training under several of India's greatest classical master musicians, including Zakir Hussain, Swapan Chaudhuri, and the legendary Ali Akbar Khan. When not touring Daniel resides on the island of Maui in Hawaii.
You are also invited to join Jai's wife Nubia, in the morning for her half day workshop Yoga and the Art of Mudras taking place from 10am to 1pm and receive a £10 discountif you book both workshops.
As part of the Kirtan Love Experience Tour, we are excited to welcome back Jai Uttal after almost 6 years for his unique Ecstatic Chanting concert taking place on Thursday 11th July at Cecil Sharp House at 7.30pm. You can book your tickets via Eventbrite here.
Contact
020 7704 0919
islington@thelifecentre.com
Location
1 Britannia Row, London N1 8QH
Opening Hours
Monday–Friday: 07.15–21.30
Saturday: 08.30–19:00 (unless there is an evening workshop taking place)
Sunday: 09:00–19:30