Connected by Playfulness: Family Yoga Workshop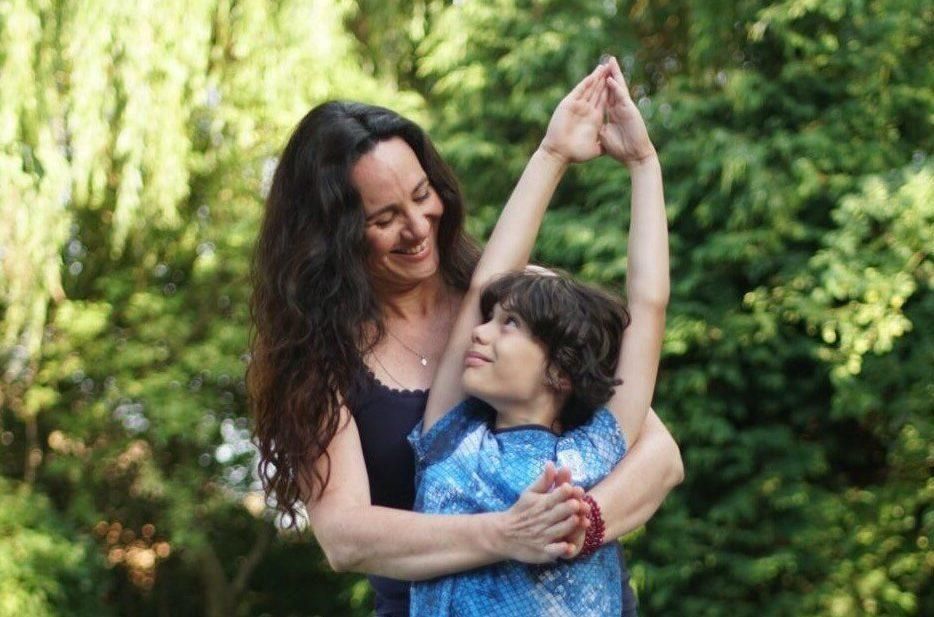 Schedule & Booking
Date: 09/06/2019
Teacher: Ayala Homossany
Price: £30.00
2.00-4.00pm at Notting Hill
Price is for 1 adult & 1 child. Additional children are £10 each.
View class schedule
Come and join a fascinating and magical family yoga workshop where you will be invited to explore the many ways in which yoga can enhance creativity and self-expression.
The focus of this workshop will be on how we are connected by playfulness.
You will enjoy the wonders of family yoga through creative partner yoga (adult and child), playful yoga games, the Enchanted Wonders A-Z cards, mindfulness moments, delicious relaxation and art related activity.
The workshop will be divided into two parts. In the first part of the workshop we will explore how family yoga enables us to connected by playfulness to one another and enhance our creative mind.
The second part of the workshop will be dedicated to a related art activity where everybody will be invited to join in and create and then take home their creation.
A mini break with snacks and tea will take place between the two parts.
Contact
020 7221 4602
nottinghill@thelifecentre.com
Location
15 Edge St, Kensington, London W8 7PN, UK
Opening Hours
Monday–Friday: 07.15–21.30
Saturday: 08.30–19.00
Sunday: 08.30–19.30