Finding Centre: An Overview of the Core with Ann Pidcock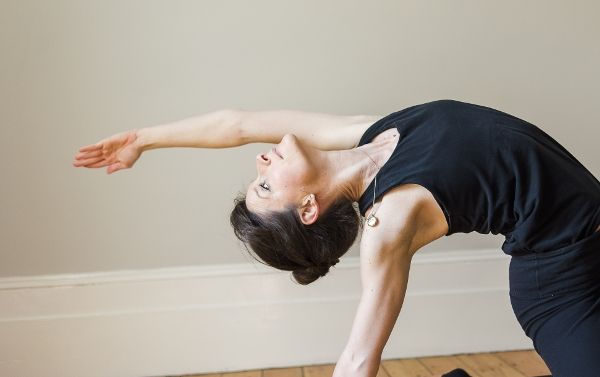 Schedule & Booking
Date: 19/04/2020
Teacher: Ann Pidcock
Price: £40.00
14.00-17.00 at Islington
Book by 12 April for a £5 earlybird discount
20% Member discount on Workshops
View class schedule
'The Core' is a term which is thrown around liberally in movement disciplines, but what actually could that be understood as and how does it specifically relate to our Yoga Practice?
This 3-hour workshop will offer an overview of what we might consider are the main components of the core.
Looking at how we can use it to stabilise and maintain a healthy neutral position in the spine.
What to expect?
• A look at the core musculature of our bodies.
• Breath and pelvic floor work.
• A Full length Vinyasa Flow Sequence focussing on stability in the mid region of the body. Including useful pointers and techniques to lace into your practice going forward.
• A closing sequence of Restorative Postures, rest and reflection on our focus. Unravelling unnecessary tension and encouraging release.
Join Ann for this wonderful workshop to explore your core.
Meet Ann
Ann has been teaching Vinyasa Flow, Yin, Restorative and Yoga Nidra across London for over 10 years.
Her passion is that Yoga can speak to the whole of a person and contributes to living a rich and full life.
Ann's interest in how the body moves is largely influenced by her background in dance, whereas the asana, breathing and esoteric elements stem from her education in Yoga and its rich history of ideas and styles.
Her original teacher training was with Danny DeVille (BWY). Since then she has sought out wisdom from many other wonderful teachers including Judith Hanson Lasater, Jason Crandell, Richard Miller, Uma Dinsmore-Tuli and Erinn Lewis, and is continually adding extra texture and depth to this foundation.
Expect Ann to bring her full heart to class and to offer you something that you can take off the mat too.