Fire & Nectar Summer Solstice: The Fire of Transformation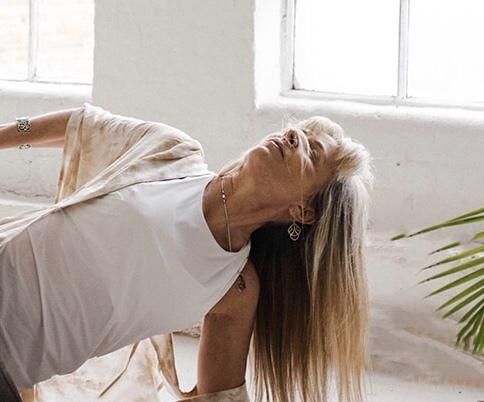 Schedule & Booking
Date: 23/06/2019
Teacher: Margherita Dal Pra
Price: £30.00
2-4pm at Notting Hill
Earlybird price of £25 applies until 16 June

View class schedule
Fire is the remover, the "eater" of our offerings. It is the power of transformation.
Fire or Agni has been revered for years to awaken, to digest and eliminate what's not serving us.
The power, the "ferocity" of Agni is to ask us how is this power activated in service of the good. We certainly gain powers with our yoga practices, but asking ourselves what is this power in service of … Am I using this power to control things, or am I using this power to open up the gateways of deeper service and to elevate from my limiting mindset.
Through fiery practices of yoga poses and movement, mantra, breath, and meditation, we will ignite and stoke our inner fire to clear the way and burn away what holds us back from shining our brightest light, opening us up to change, growth, and transformation.
A provocative practice to help us elevate and transform. Some mythic stories sprinkled along the way to incorporate in our bodies.
This promises to be an insightful and uplifting two hours ending with a luscious nectar savasana.
All levels welcome, but not recommended for absolute beginners.
Contact
020 7221 4602
nottinghill@thelifecentre.com
Location
15 Edge St, Kensington, London W8 7PN, UK
Opening Hours
Monday–Friday: 07.15–21.30
Saturday: 08.30–19.00
Sunday: 08.30–19.30