From Overwhelmed to Ease: Relax and Restore with Margherita Dal Pra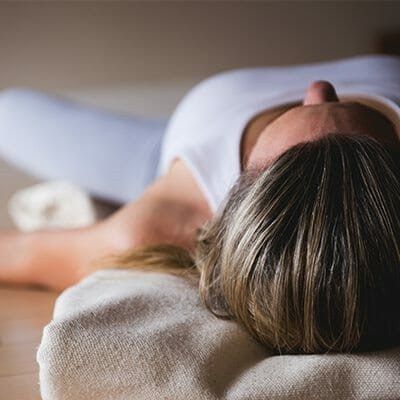 Schedule & Booking
Date: 26/01/2020
Teacher: Margherita Dal Pra
Price: £30.00
14.00-16.00 at Notting Hill
Save £5 earlybird discount if you book by 19 January
Members save 20%


View class schedule
Are you going through one of those times –overwhelmed by work, not sleeping so well? Feeling tired, dull, worn out? Disconnected and uninspired? Stressed out, restless and constantly projected into the future? No time for fun and relaxation?
Join Margherita for a restorative practice designed to help you deeply relax and restore vital energy necessary to living a whole and balanced life. A restorative practice of yoga in which poses are practiced passively, each pose is held for at least 5 minutes, so that the body can experience the benefits without any physical effort. We will create a "nest" for you by using props such a blankets, bolsters, belts positioned strategically to help a deep relaxation and feel regenerate. The key is less work and more relaxation.

Learn how to deeply relax and restore vital energy necessary to living a whole and balanced life. Our true nature is Love, Eternal Presence, and when we experience that Love we feel so connected to ourselves and others. We experience boundless joy, creativity and courage! But often we are too exhausted to being able to experience it, we "forget".

Deep relaxation boosts the immune system and relieves fatigue, anxiety and insomnia without the use of medication. Savasana is considered to be one of the most important poses in yoga; we will take you even deeper with a conscious relaxation technique of yoga nidra practice that will leave you feeling like you've had a mini-break for your body, mind & spirit, and go back to that inner voice that is you, that is Love.

Members on a monthly ongoing membership or annual unlimited pass save 20% on all workshops. To take advantage of this discount please book your space at reception or by calling 0207 221 4602.
If you are booking for more than one person please call 0207 221 4602 as the second person won't be added to the roster.