How to Meditate - 6 Week Course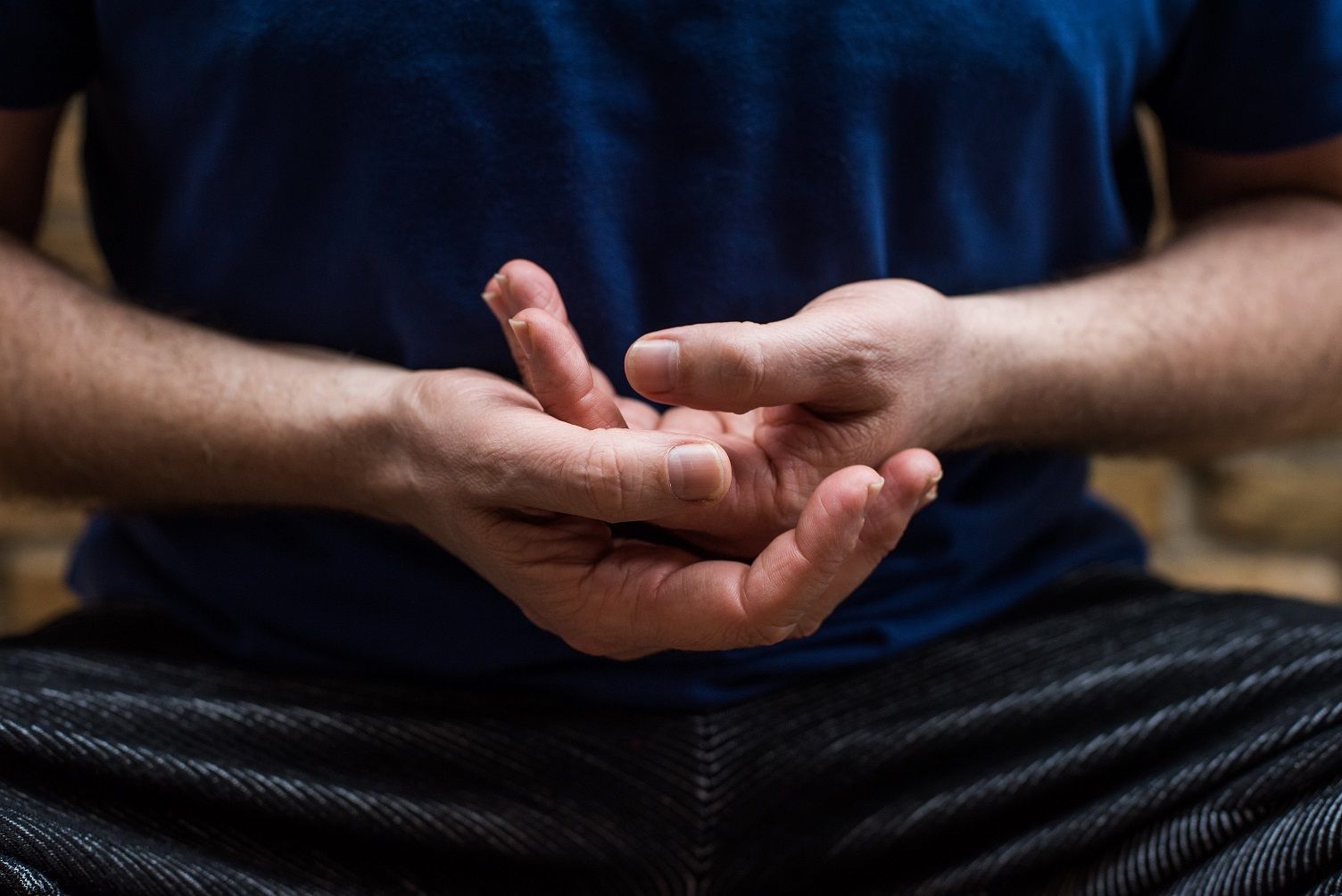 Schedule & Booking
Date: 11/09/2019
Teacher: Laurent Roure
Price: £120.00
Weds 11 Sept - 23 Oct 7.15-8.45pm (no class on 2 Oct)
At Notting Hill

View class schedule
Join Laurent Roure for this modern, non-dogmatic and unique meditation course. A great opportunity to experience a broad range of techniques which are derived from the universal teachings of Mindfulness, Spanda, Advaita, Vedic and Eastern/Western spiritual philosophies. Plus, from Laurent's own studies, practice and inner work methods coming from his teachers and people who have inspired him.
The goal of the course is to experience, explore and understand the deeper meaning of those meditative techniques and to develop an enriching and supportive meditation practice.
During the weekly session, Laurent will create and hold a safe space with guided meditations, experiments and discussions on the work. Each student will be supported and guided on their own personal journey. The course has a very down to earth and practical approach, to inspire and facilitate all levels of meditators, whether that is beginner, a yoga teacher or an advanced practitioner.
This course will cover:
What is meditation? Its origins, the science.
Why meditate? The benefits.
Exploring concentration, awareness & consciousness.
A practical A to Z of how to prepare and get ready for meditation:
movement/ breath work/ settling/ relaxation.
Get to know the tools: meditation & deep relaxation techniques plus their roles & purposes.
Dealing with struggles and distractions during meditation and relaxation.
How to find, build and develop your personal practice, and how to keep at it?
Q&A and discussions
You will leave the course with a strong foundation and a great start to your meditation journey. You will have deeper understanding of how to use these techniques safely and the valuable tools that you can use during your everyday life.
Laurent has been practicing and studying breath work, pranayama, Yoga Nidra and meditation for over 20 years. His direct teachers and mentors are Alexander Filmer Lorch, John Stirk, Rod Stryker, Phillip Xerri from Gitananda, the Bihar school of yoga- Satyananda to name just a few.
Notting Hill
Contact
020 7221 4602
nottinghill@thelifecentre.com
Location
15 Edge St, Kensington, London W8 7PN, UK
Opening Hours
Monday–Friday: 07.15–21.30
Saturday: 08.30–19.00
Sunday: 08.30–19.30