Kundalini Yoga, Breathwork & Somatics to Release Trauma & Elevate Your Energy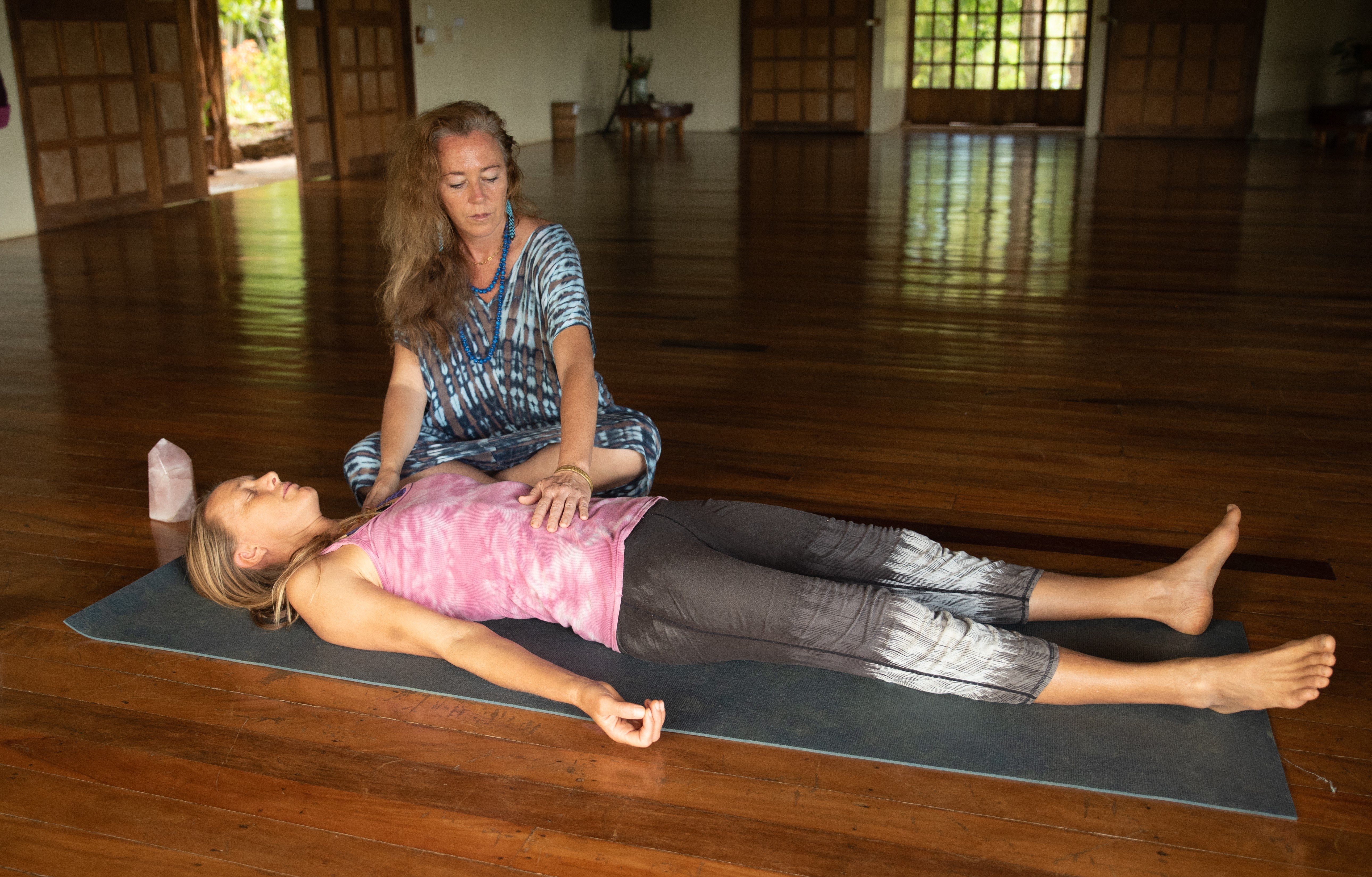 Schedule & Booking
Date: 18/10/2023
Teacher: Sat Guru (Cheryl Baker)
Price: £100.00
Wednesdays 18th October - 8th November
7.15pm - 8.30pm
Book Workshop
In this 4 week course we will look at how trauma impacts the nervous system, what are the common symptoms of trauma and how it impacts the mind-body connection; how to recognise your triggers, how to heal from your own trauma with kundalini yoga, breath work and somatic experiencing.
Each class will be a combination of theory but mainly practical, with the use of specific techniques, kundalini kriyas, yogic pranayama, consciously connected breath, meditation to heal all aspects of deep seated trauma in the nervous system.
The aim of this course is to identify your trauma and where you hold it in the mind-body connection. To create more space within yourself to hold more compassion, wisdom and love for self and for others. To elevate and clear energy to have a stronger sense of self, purpose and meaning in your life.
Week 1 - SOMATIC EXPERIENCING & HEALING THE NERVOUS SYSTEM
We will be exploring:
Somatic techniques to heal anxiety and reconnect to self
Kundalini Kriya to heal nervous system
Yogic Pranayama
Self regulation techniques to lower activation
What is self regulation?
What is activation?
What does a speeded up nervous system look like?
Fight Flight Freeze Response
.
Week 2 - BREATH & SOMATIC TOUCH WORK
Somatic Breath & Consciously Connected Breath with somatic touch work
Learning how to hold the body in the somatic touch work trauma release way to heal hidden trauma in the body and mind.
.
Week 3 - KUNDALINI & SOMATIC
Using kundalini kriya with breath and somatic to heal trauma.
Explanation of how kundalini promotes consciousness, well being and a sense of connection.
Kundalini yoga for healing fragmentation and kundalini breath work to deepen self identity and spirituality.
.
Week 4 - MEDITATION & SOMATIC
Kundalini Pranayama Kriya to balance the two hemispheres in the mind, to heal obsessive, fixated, rumination, with Nadi Shodhana to rejuvenate the nervous system, heal anxiety and have clarity of vision.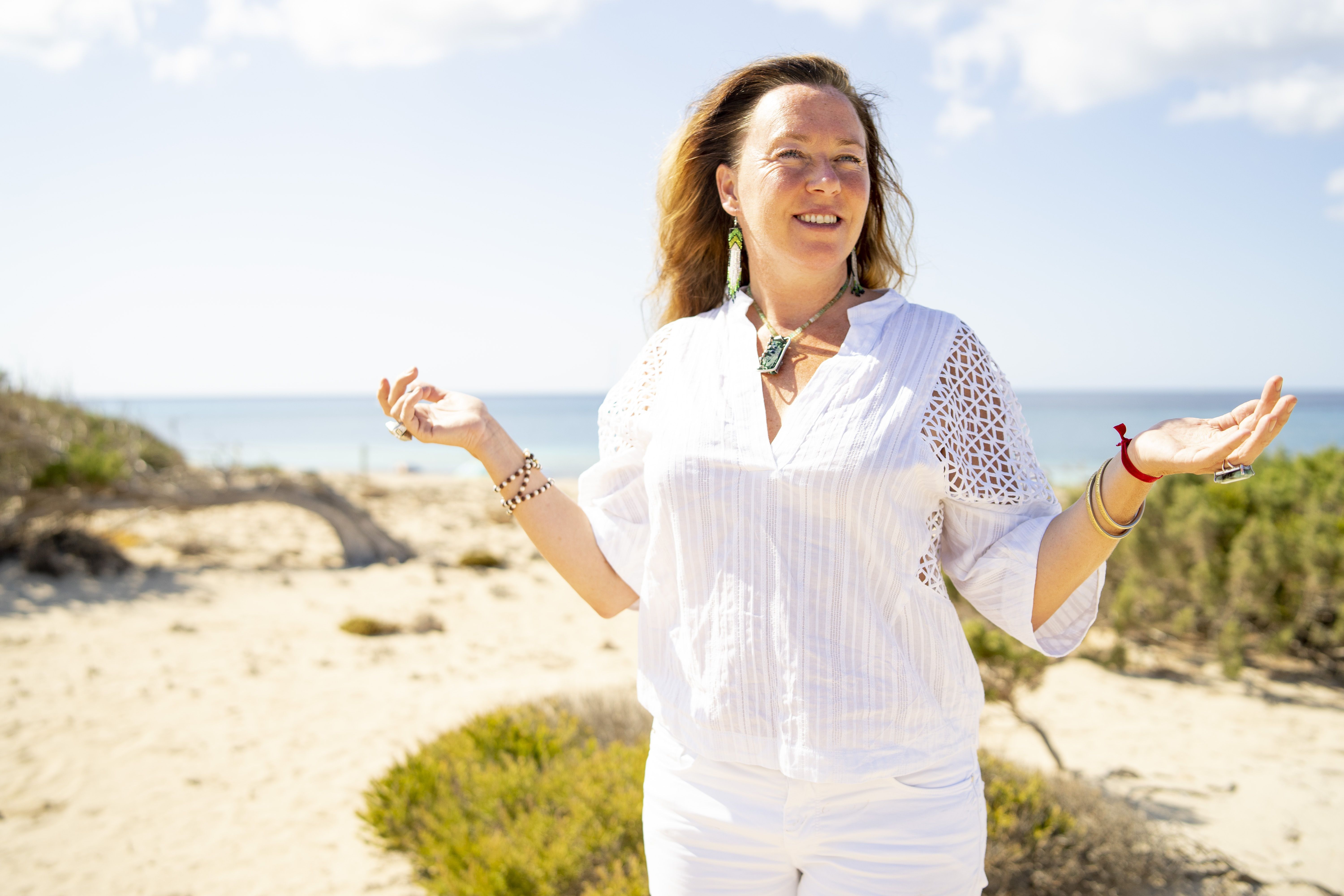 Sat is a qualified Somatic Experiencing Therapist and Assistant Provider in Somatic trainings worldwide. She has assisted on trainings in Brazil, Mexico, Barcelona and London. She is a member of the SEA UK, EASE & SETI international regulatory boards of Somatic Experiencing. She met with Peter Levine directly and took his course on healing depression with Somatic Experiencing. She has trained with some of the top somatic therapists that directly work with Peter Levine in Brazil. Sat is a kundalini teacher trainer, reiki master and breath worker, she has studied various breath work modalities and has created her own method of breath work to heal trauma combining yogic breath, consciously connected breath and somatic therapy/somatic touch to help heal trauma in the mind-body connection. She is currently studying transpersonal psychotherapy in CCPE in Little Venice, the largest transpersonal psychotherapy school in Europe.
She currently teaches in top studios around London, REMIND, THE LIFE CENTRE, TRI YOGA, combining somatic therapy, breath work and kundalini to help heal trauma.
Traumatic experiences can disregulate the nervous system, leading to symptoms like hyper-vigilance, anxiety, and flashbacks. When you understand how trauma impacts your nervous system, you can begin to identify and respond to these symptoms in ways that promote healing and regulation. The somatic experiencing (Peter Levine) philosophy of treating trauma, which involves slowly releasing (or titrating) this compressed fight-or-flight energy a bit at time to give the individual the ability to reintegrate it back into the nervous system.
After trauma, the SNS remains activated, keeping the body and mind on high alert. The brain and nervous system become stuck in trauma and are rewired in a way that makes healing a challenge.
Trauma impacts much more than just our thoughts and actions. Trauma is far-reaching and systemic—it cuts us to our bones. It can dissolve our sense of identity, diminish our capacity to locate ourselves accurately in time and space, inhibit our tolerance for interpersonal relatedness, disrupt the coherence of our experience, impair our capacity for emotional regulation, and so much more.
Trauma impacts much more than just our prefrontal cortex or our behavioral activation system. It impacts our whole being—and it must be treated from a whole being perspective. Importantly, any legitimate trauma treatment must consider all of our being—the entirety of our body-mind—not just our thoughts and behaviours alone.