Moon Phase Yoga Master Class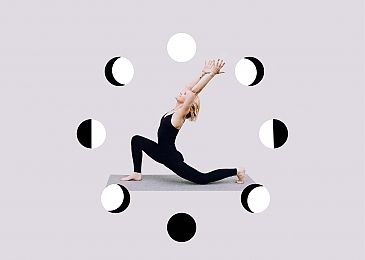 Schedule & Booking
Date: 31/05/2019
Teacher: Anita Goa
Price: £25.00
7.30-9pm
Earlybird price of £20 applies until 24 May
View class schedule
The moon has 8 specific phases. In these master classes we will explore 5 of them.
Each master class offers a specific theme (see below) according to the moon phase we're in.
Anita will begin the class talking about the theme and the moon phase and then take you through a unique and creative yoga flow representing the theme and the moon phase.
The content of the classes is applicable to both men and women. The classes are not focused on the menstrual cycle but rather how we can use the moon phases to balance our life force (Prana) according to the sun and the moon and how it relates to yoga on and off the mat.
Dates/Themes:
April 26 Last Quarter
Theme: Detox & Release
May 31 Waning Crescent/ New Moon
Theme: Self-care & Intention
Contact
020 7704 0919
islington@thelifecentre.com
Location
1 Britannia Row, London N1 8QH
Opening Hours
Monday–Friday: 07.15–21.30
Saturday: 08.30–19:00 (unless there is an evening workshop taking place)
Sunday: 09:00–19:30