Mystic Poetry, Bhakti Song & Total Yoga Nidra Evening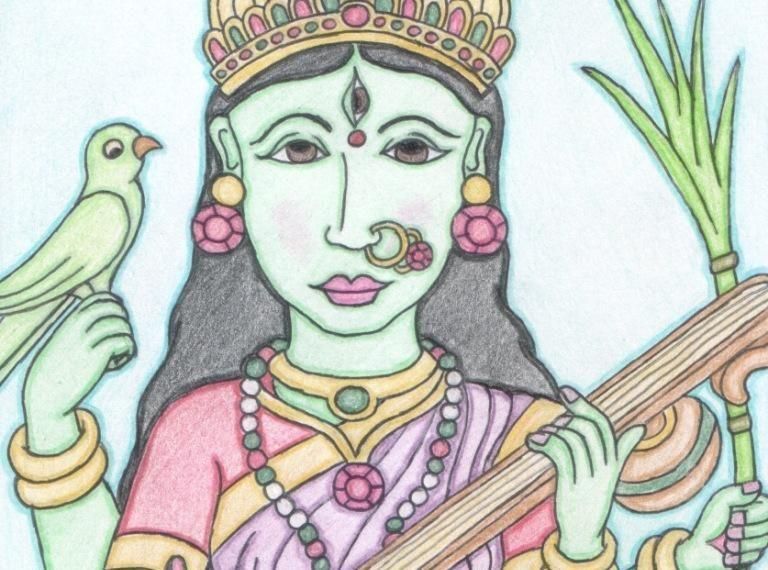 Schedule & Booking
Date: 30/11/2019
Teacher: Sivani Mata Francis & Uma Dinsmore-Tuli
Price: £25.00
19.00-21.00 at Islington
Book by 25 October for a £5 earlybird discount


View class schedule
A nourishing soup for a Saturday night - being a tasty evening of the poetry and songs of Lalla (and friends), spiced with kirtan (devotional bhakti song) and yoga nidra (yogic sleep).
I call for a loving gathering in our hearts,
Where all the mystic poets can dance together.
Where Blake and Rumi both shall laugh, while naked Lalla sings;
Where Yeats makes love with Mirabai, while John sees Julian smile.
Where heartsong warms us all so deep that bounds of sadness break.
Oh what a joyous day it is
When Emily at last shall kiss her darling rascal, sweet Hafiz!
Join us for this deliciously nourishing evening of mystic poetry and devotional song from the Bhakti Yoga, Shakta Tantra and Sufi traditions. Feast on the inspirational songs of Lalla, the Kashmiri mystic yogini, and be nurtured by the sweet sounds of kirtan and mantra in praise of the deep feminine, the supreme power of life herself, Devi Ma, Parashakti.
Sivani Mata's soulful singing sets mantra and the words of Lalla to sweet melodies and nurturing rhythms. Uma Dinsmore-Tuli shines a contemporary light on the beauty of Lalla's songs and poems, with simplicity and passion. Together, these two lovers of the sounds of the awakened heart space will be sharing selections from the mystic poets, and Bhakti song for your delight, enjoyment and inspiration.
The whole evening is held within a nourishing and restful space of informal and nurturing Total Yoga Nidra, delivered in response to the spirits and needs of those attending. When you arrive you'll be invited to lay down and rest in welcome comfort and warmth for twenty minutes before the beginning of the songs, poems, mantra and kirtan. At the end of the evening there will be a short Total Yoga Nidra 'coda', a time to integrate and settle with all that has been shared. There will also be tasty treats to enjoy at the end of the evening. Come prepared to be enchanted and nourished in heart, body and soul by these voices from the heart.
Find out more about those sharing on this evening:
Sivani Mata Francis: www.naturalmysticbhajans.co.uk
Uma Dinsmore-Tuli: www.umadinsmoretuli.com