Oasis Sound Bath with Anne Malone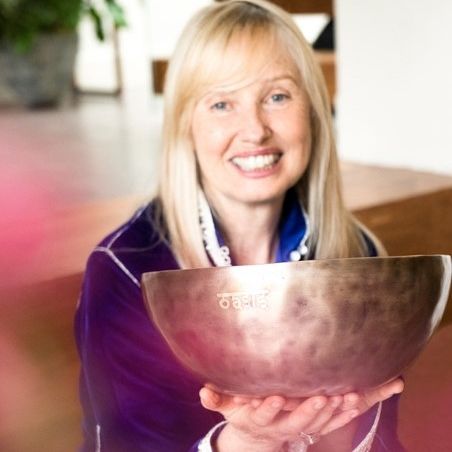 Schedule & Booking
Date: 27/03/2020
Teacher: Anne Malone
Price: £22.00
19.30-21.00 at Notting Hill
Save £2 if you book by 20 March


View class schedule
Join Anne for a sound bath to soothe your week, as you relax into the healing sounds of Singing Bowls, Gong, Shamanic Drum, Hang, Sansula, Rainstick and vocal toning.
Bathe and relax in the healing vibrations, as your body resonates within these pure tones you begin to feel refreshed and retuned.
Sing your heart into the bliss of Mantra and the joy of chanting together, move and flow into motion, ready to sail into bliss.
"Oasis of Sound is the perfect counterpoint to the stresses and hassle of living in a major city. The music is sublime, played on an assortment of instruments and Anne's stunning voice transports the room to a haven of tranquility. Sound actually becomes physical when Anne places a singing bowl on various 'chakra areas' of the body, its vibrations coursing through every cell. I can honestly say it's one of the highlights of my week." Michael Reece, Artist
"Anne is an extraordinary sound explorer and healer. Her musical journeys on the Hang are incredible soundscapes for the yoga of life." Shiva Rea
About Anne
Anne is an internationally recognised singer/songwriter, as a musician and a student of yoga, Anne has a deep understanding of how music and movement flow and unfold with ease and grace, creating a wonderful world of Sacred Sound. With a variety of CDs, one of which "Tender Lullaby" was nominated for NME Awards in 2009 and entered iTunes top 10 charts, her passion for music has taken her on a journey of sound from the vibrant music of Dublin in Ireland to the exotic rhythms of Latin America, the eclectic sounds of USA and the rich folk traditions of Europe. Anne's love of yoga and meditation has added depth of devotion and physical awareness throughout her journey, and by combining her training in Sacred Sound (Chris James), The Journey (Brandon Bays) and shamanic Ceremony (Hart Lodge) she is offering a unique yogic musical exploration. Her ongoing project in conjunction with Mind Body Spirit, The Oasis of Sound, is becoming a big favourite with all who experience the magic of Sacred Sound and Mantra.
"Anne's hang playing seems to come from another, more beautiful universe and beckons us to comealong, comealong" Jai Uttal
Members on a monthly ongoing membership or annual unlimited pass save 20% on all workshops. To take advantage of this discount please book your space at reception or by calling 0207 221 4602.
If you are booking for more than one person please call 0207 221 4602 as the second person won't be added to the roster.