Restorative Yoga – a Journey Inside; Creating a Calm and Compassionate Mind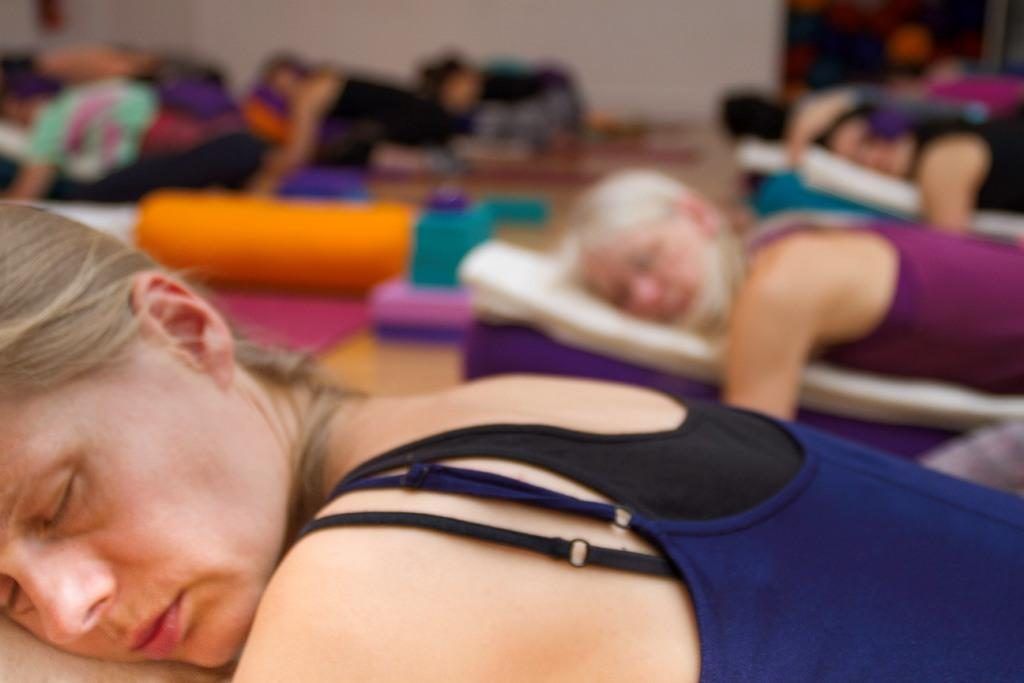 Schedule & Booking
Date: 21/09/2019
Teacher: Joyce McMiken
Price: £35.00
14.15-16.45 at Islington
Please arrive by 14.00 to give yourself time to gather your props.

Book before 14 September to take advantage of the earlybird price of £30

View class schedule
"The purpose of life is to strive for happiness."
"Now, what are the causes of happiness? A calm mind is very important. It doesn't matter, our physical situation; mental calmness is most important."
Dalai Lama
We will use our restorative practice to create a calm and compassionate mind; drawing on the teachings of Patanjali and Buddhism. The restorative asana practice will be supported by conscious breathwork which will help bring the mind into a steady state, and enhance the physical and psychological benefits of our restorative postures. At the end we will sit together and experience the relationship between, asana, praṇayama and meditation.
We will cultivate freedom and ease in everything that we do and slow down for an afternoon. We will give ourselves permission to lie down, soften, quieten the brain waves, soothe the nervous system, recharge, boost energy levels, unfold over props, feel supported and held in a comfortable silence. Come prepared to dive into the subtle aspects of your yoga practice and enjoy a good night's sleep afterwards.
Please arrive at least 15 minutes before the start time.
Please note that it will not be possible to join this session after the official start time.
Contact
020 7704 0919
islington@thelifecentre.com
Location
1 Britannia Row, London N1 8QH
Opening Hours
Monday–Friday: 07.15–21.30
Saturday: 08.30–19:00 (unless there is an evening workshop taking place)
Sunday: 09:00–19:30