Restorative Yoga Workshop - Mindful Quietude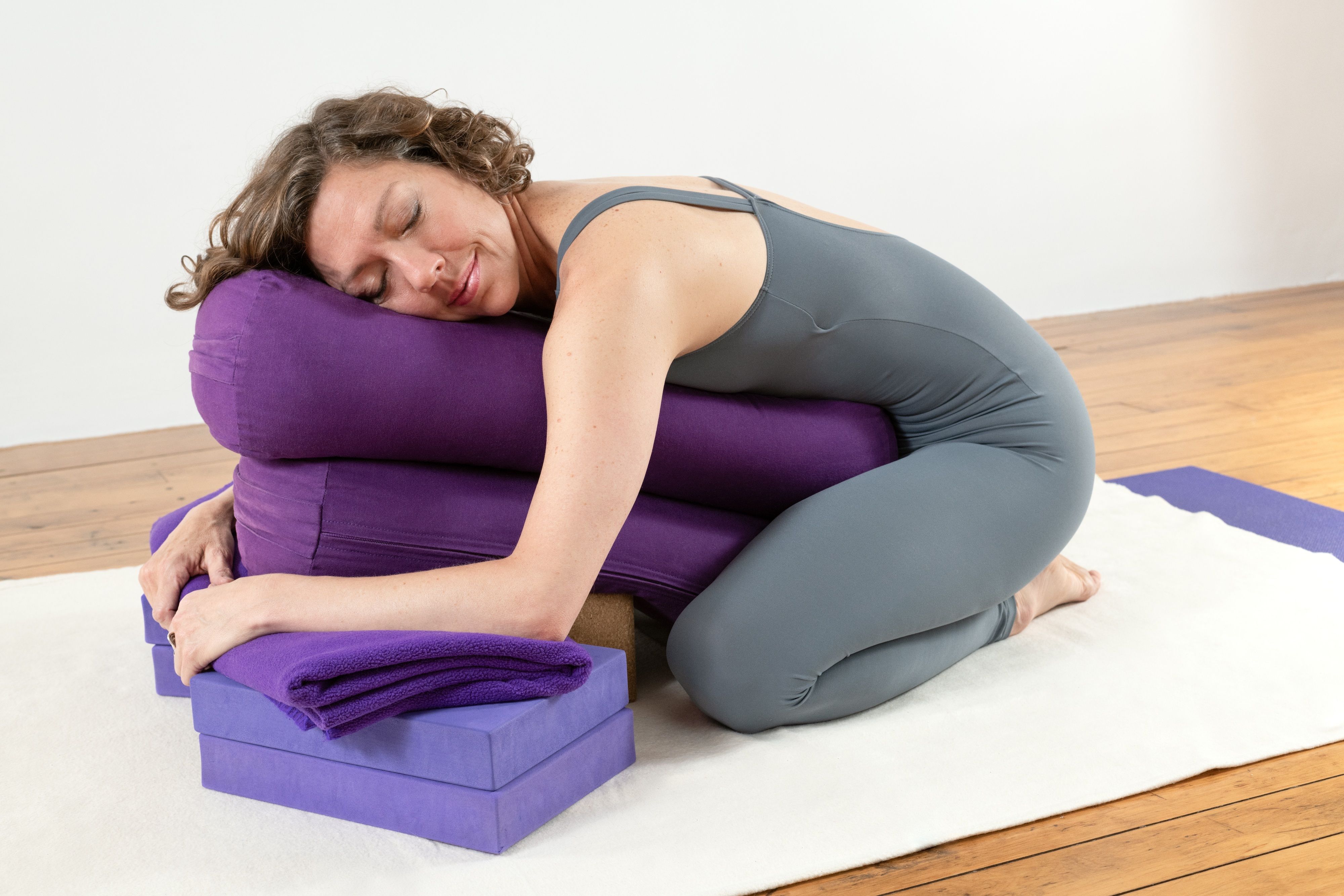 Schedule & Booking
Date: 18/11/2023
Teacher: Anna Ashby
Price: £35.00
Saturday 18th November
4pm - 6.30pm
Book Workshop
This workshop amplifies Restorative yoga practice as a means to embody calmness and peacefulness through stillness and presence.
Utilising the felt sense and breath as mechanisms for adjusting autonomic state, the practice brings about a quieting of the nervous system that allows for an expansive state of being.
By supporting the body and engaging in a process of release, subtle inner sensation combined with mindfulness can result in a state of fullness and tranquility.