Rhythm and Prana Flow: The Art of Free-form Movement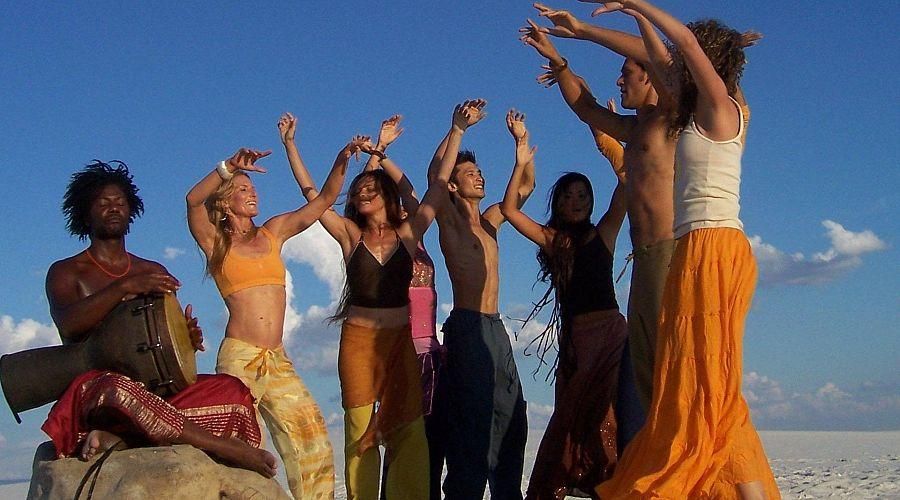 Schedule & Booking
Date: 09/07/2022
Teacher: Shiva Rea
Price: £220.00
Saturday 9th July and Sunday 10th July
9.30am - 5.15pm (with 75 minutes break)
Cecil Sharp House, 2, Regent's Park Road, London, NW1 7AY

Book Workshop
Event Description
Join global Vinyasa teacher Shiva Rea in exploring the "Art of Free-form Movement" - breath driven movement to liberate one's creative life force and cultivate embodied freedom
We are all born with an innate response to rhythm and movement; this inherent movement is well documented as one of the oldest planetary yogas.
Rhythm and Prana Flow® is the evolution of Yoga Trance Dance. It is an exploration of the power of rhythm within movement meditation to embody the natural flow.
Beginning with a ritual entry into Prana Flow—Rhythm and Prana Flow is the experience of the rhythm of the pulse of life as initiating pathways of prana flow.
Explore the "Art of Free-form Movement"—breath driven movement to liberate one's creative life force and cultivate embodied freedom.
What will I Learn?
A global overview of the power and health benefits of free-form movement
An exploration of cross-cultural trance roots and movement meditation
Rhythm Play - Tools for Embodying Rhythm in Vinyasa and in Free-form movement
The Art of Movement Meditation for All - leading flow for every body
Devotion in Motion—Prana Flow Namaskars for Movement Meditation
Sahaja Prana Flow®—pathways for fluid, creative movement
Guiding elemental movement from the earth to space
Guiding kriyas and Rhythmic Movement
Power of collective movement - leading free-form ecstatic dance
Creating the musical wave of Rhythm and Flow
Invoking and weaving the poetic language of the body
Suitable for both teachers and lovers of movement who wish to explore more deeply the art of freeform movement. For teachers there will be the opportunity to explore how to lead creative movement sessions. Teacher Training Credits: Participants are eligible for 25 RYT continuing education credits with Samudra or Yoga Alliance.