Shamanic Women's Circle with Andréa Takács-Carvalho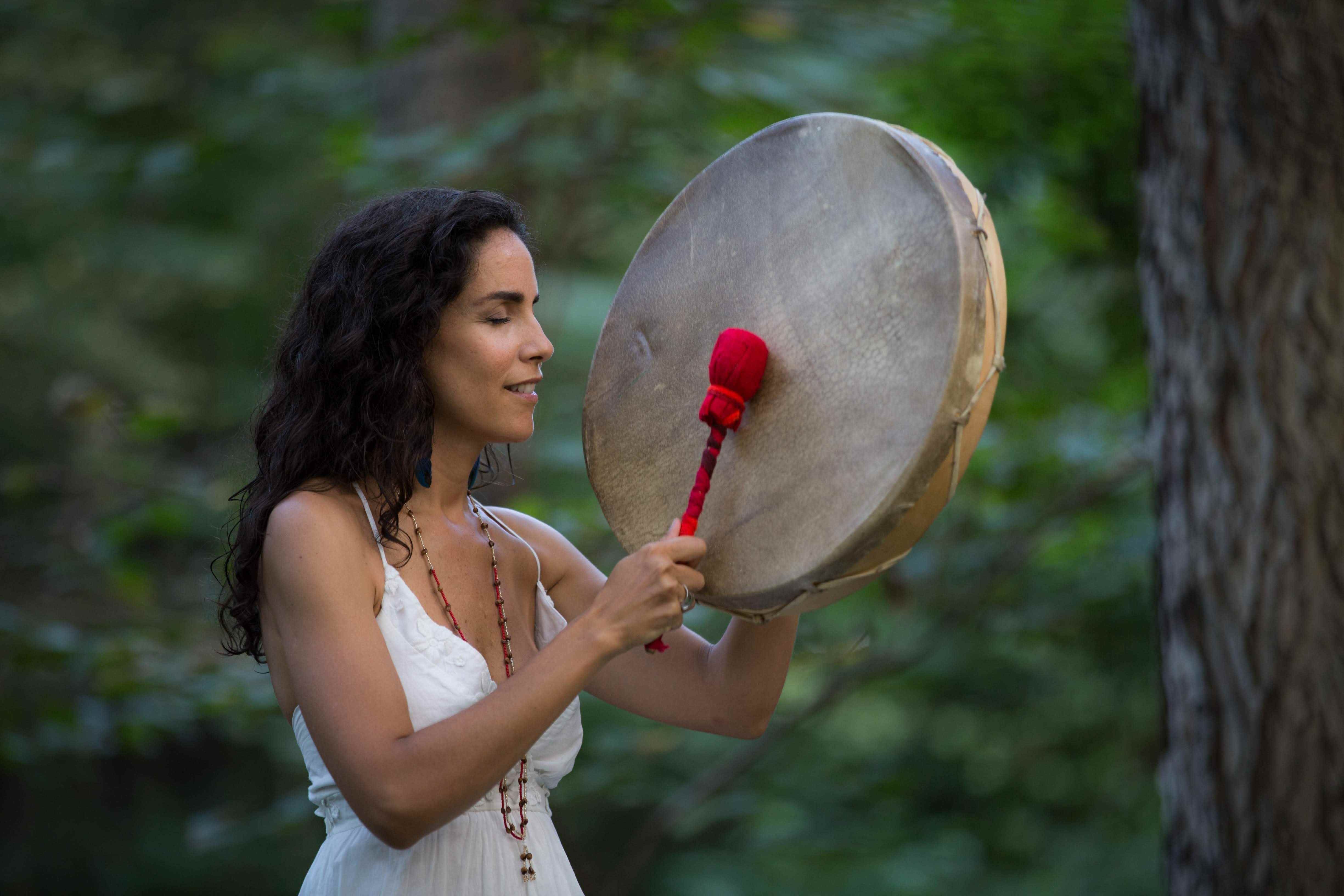 Schedule & Booking
Date: 23/05/2020
Teacher: Andréa Takács-Carvalho
Price: £30.00
19.00-21.00 at Islington
Book by 16 May for a £5 earlybird discount
20% Member discount on Workshops
View class schedule
In this ceremony for women, the participants perform rituals to connect with their feminine essence through guided shamanic journey, drumming, rose essence, and nurturing chocolate and dates. When women gather in a circle, the same way their ancestors did in the past, they create a powerful container of supportive and creative energy that helps their healing and transformation.
Throughout history, women have consciously or unconsciously gathered in sacred circles to laugh, share, heal, care for children, grieve, and spiritually connect in community. In gatherings for women, the participants can experience a deep authenticity within themselves, be and witness other women being vulnerable, finding a much deeper connection that we often lack.
The Shamanic Women's Circle will awaken the innate wisdom of our feminine bodies and it is a safe space for healing and awakening for women of all walks of life, faiths, beliefs, and backgrounds.
This is not a yoga class, but we recommend wearing comfortable clothing and warm layers. Bring one or two items for the altar (anything of importance to you, i.e. photo, crystal, memento), and you can bring a journal, a pen, and a bottle of water.
Meet Andréa
Andréa Takács-Carvalho is a Brazilian Shamanic Practitioner, working to transform women's relationships with themselves, their bodies, and creative powers - healing connection to the Divine Feminine, and to the sacred wisdom of cycles. She offers Women's Circles, Rite of Passage Ceremonies, classes, and healing sessions.
Andréa was initiated in Shamanism, as a Medicine Woman, over 20 years ago and as a Ceremony Space Holder, she has been hosting Women's Circles in NYC, Budapest, and London since 2013. She creates a safe space for healing, awareness, and empowerment, through connection to the body, and higher levels of consciousness.
She is a Shamanic Midwife offering intuitive reading and healing of chakras, ancestral healing, and storytelling medicine in a safe space where women can heal through traditional shamanic rituals, sounds, and many other tools she has learned over the years.
Andréa's spiritual path is fully integrated with her lifelong passion for Mother Earth, as she believes our relationship with Nature is the core of our health and our planet's health.