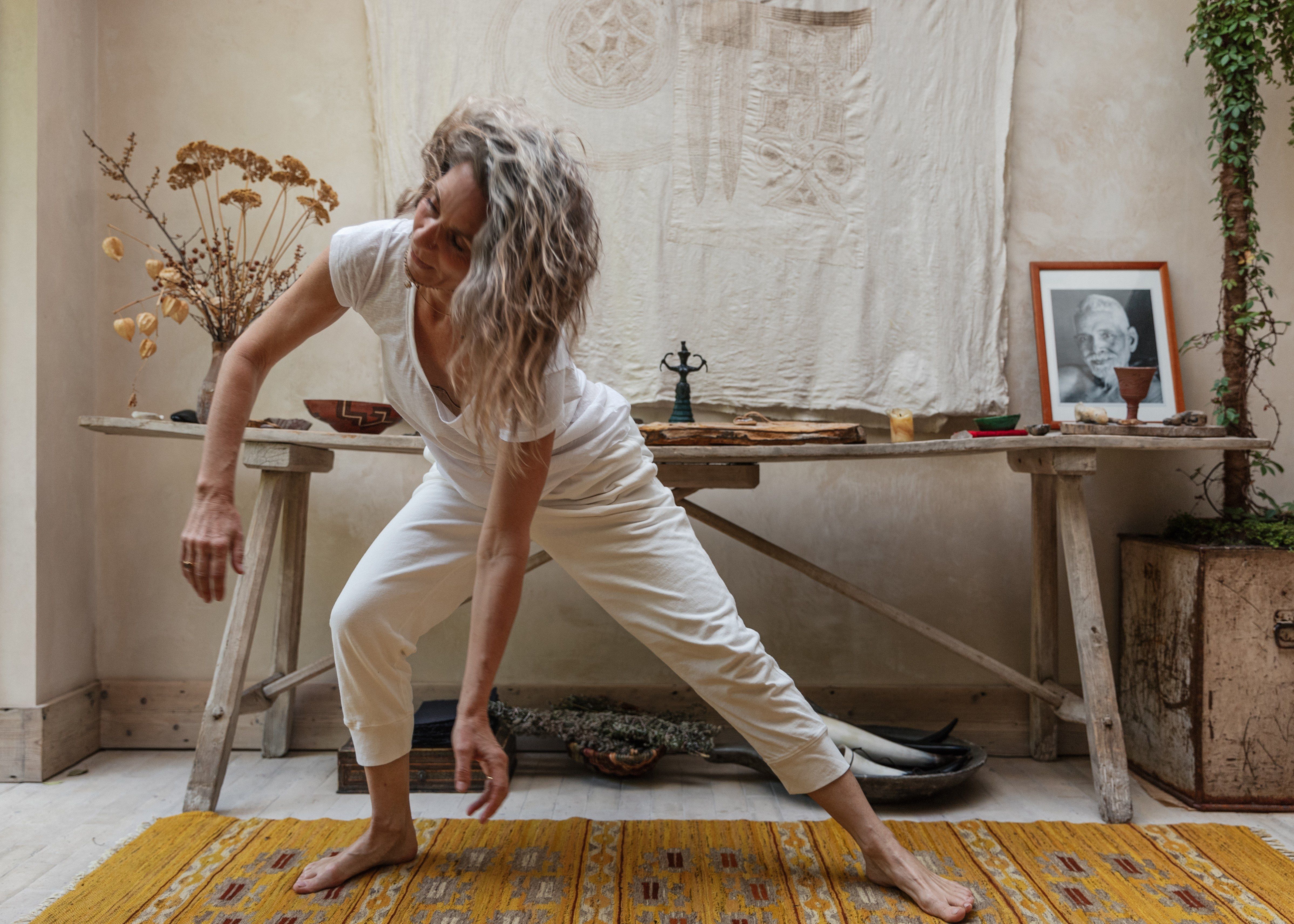 Schedule & Booking
Date: 29/06/2023
Teacher: Erika Tourell
Price: £22.00
Thursday 29th June
7.30pm - 9pm
Book Workshop
From a brilliant new book called 'Dance Your Way Home' by music and culture writer, Emma Warren, she says - "Each time we move, we share information about who we are, where we have been and where we are going, like the body's version of accent or tone of voice. Each gesture, flex, slide or shape we make in response to music contains communication and history."
Music, she rightly insists, sounds better when it's danced, and when it's communal. She calls it 'supportive togetherness.'
You are invited into an exploration of authentic and creative expression through your body with music and sound. We will be creating an adult playground for transformation and healing through gentle stretching, breath work, voice activation, free dance and meditation.
Erika will be facilitating a slow, full body warm-up to release deep-seated tension and help bring you into mindful presence. She will guide a breathing journey to help peel away the layers of conditioning and identifications with the ego that block us from expressing our true nature and real selves.
We will be co-creating a safe and sacred space so we can move freely. You will be encouraged to listen to the wisdom and desire of your body as you feel into the rhythms of the music to allow yourself to be danced - or not. You are also welcome to rest and relax as much as you need and follow the guidance of your intuition.
We will close the practice with yoga nidra, a lying down meditation, to sow new seeds of intention and integration.
Erika has been teaching yoga and facilitating dance journeys for over twenty five years. She grew up dancing in discos and nightclubs and graduated to raves, five rhythms and full moon parties in exotic locations in her twenties. She has worked as a professional dancer and loves to share her passion for dance as often as she can. The liberation from material bondage to spiritual bliss is something that can be diligently cultivated through practice. From that place we connect to an unlimited source of creativity.