Somatic Exercises to Restore the Health and Flexibility of the Spine in Movement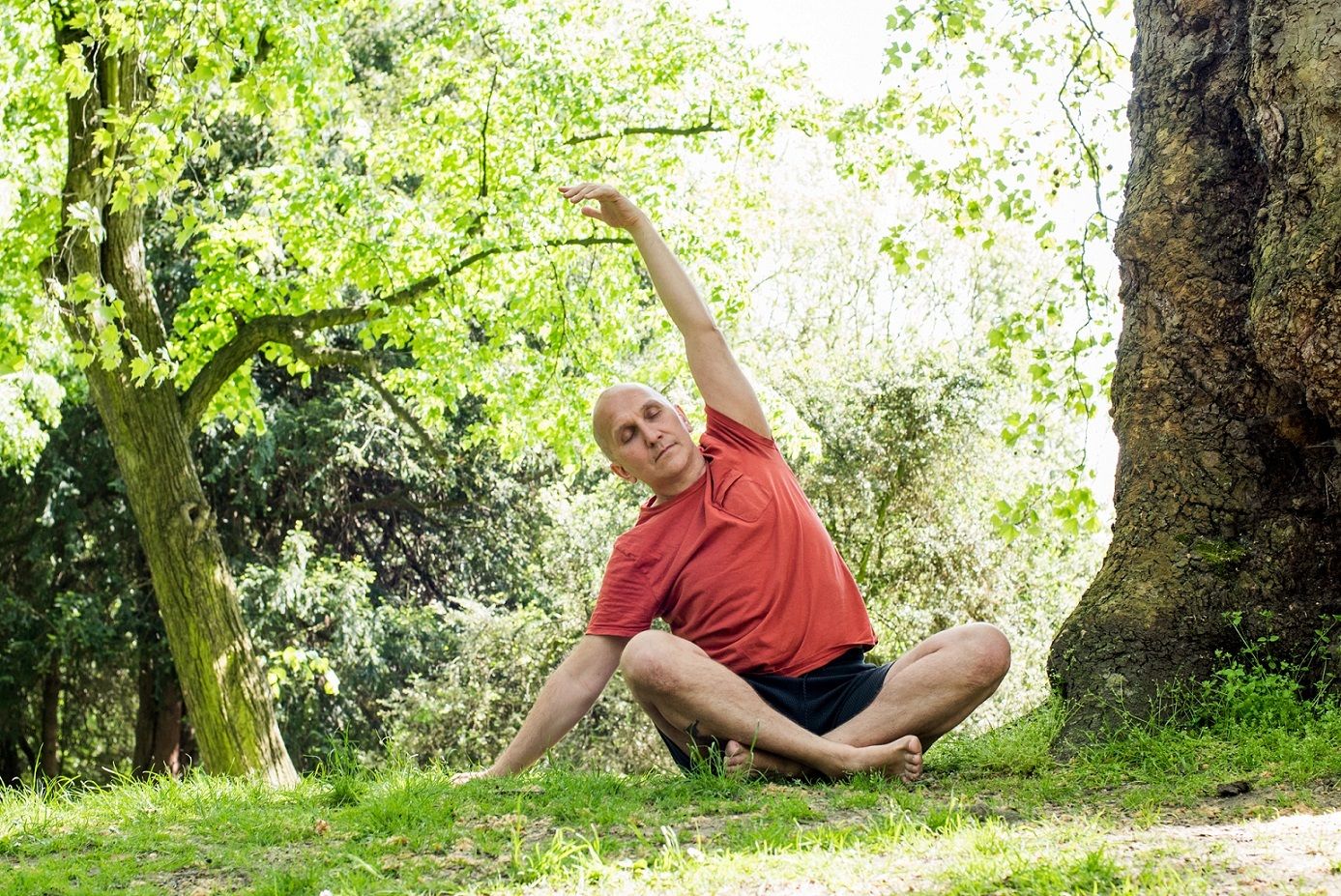 Schedule & Booking
Date: 12/02/2023
Teacher: Laurent Roure
Price: £40.00
Sunday 12th February
1pm - 4pm
Book Workshop
This 3-hour workshop is designed to enhance and improve health and well-being with Somatic exercises. This workshop is designed to foster awareness of and bring mindful movements to the most crucial part of our anatomy: the spine.
The spine is the centre axe of our body and supports all the daily body movements: forward, back and sides bending, twisting, moving left and right, diagonal movements, etc.
The spine becomes restricted because of age, bad habits, postures, trauma, injuries, illnesses, etc. Moving the spine freely in all directions is crucial to the health and comfort of our back.
You can rediscover and restore the health and flexibility of your spine with gentle, mindful, repetitive somatic exercises. It will improve the movements in the different curves of your spine and leave you feeling strong and with a better posture.
During this workshop, Laurent wants to offer simple, easy, and gentle exercises for all ages, abilities, and health conditions. Somatic exercises are a simple, accessible, and relaxing way to improve health and well-being.
How does it work?
Chronic pain and other autoimmune conditions come from the lack of connection and the loss of 'sensory-motor skills.', a disconnection from the body. Somatic techniques use repetitive and healing movements in a gentle and simple form of exercise to rewire and reconnect the brain with the body.
Through those rhythmic and small moving repetitions, the brain and the nervous system learn how to let go of restricted and tense parts of the body – This process is called 'sensory-motor learning.' We can regain our 'sensory-motor skills and improve 'sensory-motor learning' by stimulating and using our brain's natural process, increasing self-awareness with this light through those rejuvenating and restorative somatic exercises.
One of the most important outcomes of this practice is that it reduces our stress level: less tension and pain in the body, less stress, and consequently, less stress, equal to less tension and pain in the body.
How to prepare:
During this workshop, Laurent will guide you through simple movements on a chair and lying on a yoga mat or a blanket. Wear loose and warm clothing.