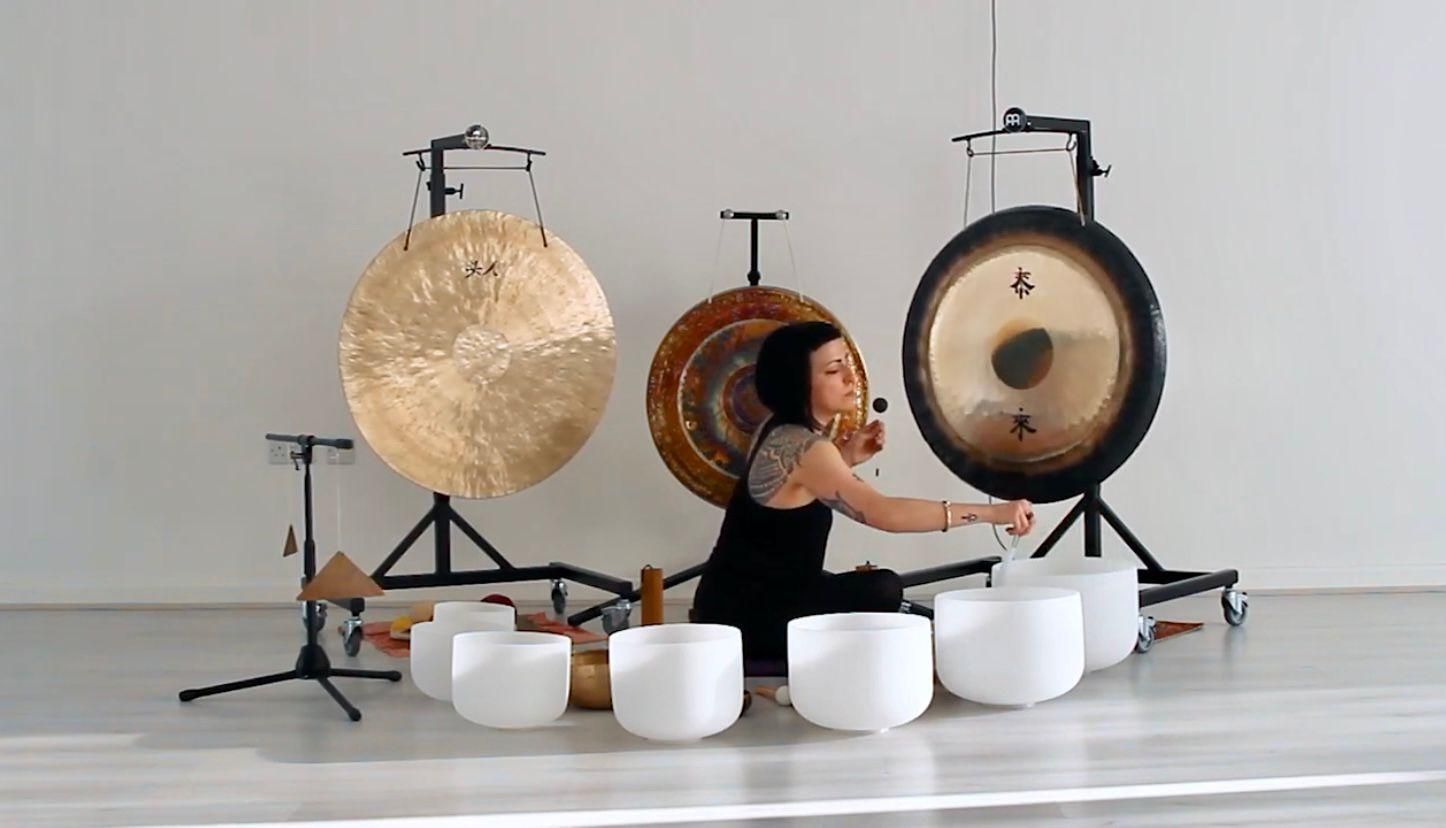 Schedule & Booking
Date: 19/10/2023
Teacher: Diana Holland
Price: £30.00
Thursday 19th October
7.30pm - 9pm
Book Workshop
In this powerful inspirational masterclass we will start with very gentle physical release work, to unwind from the day. Diana will then guide you easily and effortlessly into a deep blissful meditative relaxation; opening the power of your positive subconscious mind and the deeper spiritual mind within you.
Martina's expressive sound bath will travel through your energy centres as you connect to the earth's stable magnetic energy. Positive vibrational sound frequencies will flow and radiate through your spine, opening up the inspirational wheels of each bright colourful chakra; stimulating inner and outer awareness and increasing your confidence and deep sense of self-worth. Soothing, creative words and peaceful rhythms continue to stimulate love, compassionate and positive communication. Wisdom and intuition increase as you connect to a higher intelligence, opening up your mind and filling it with light. Your chakras now glowing brightly, perfectly aligned and refreshed with positive power, this wonderful light and vibration will continue to emanate out from you, benefiting every area of your life, while also touching the lives of others in a beautiful and positive way.
Absolutely everyone is welcome...
Diana Holland and Martina Saorin are both highly experienced yoga teachers and physical therapists ( Reiki and therapeutic massage ) Martina is a talented *Yogic Sounds*, fully qualified sound therapist and Diana is a experienced clinical hypnotherapist.
Working together they wish to combine their skills to support and transform the lives of their students in a positive and creative way.