The Central Role of Bhavas in Yoga: Making a Meaningful Life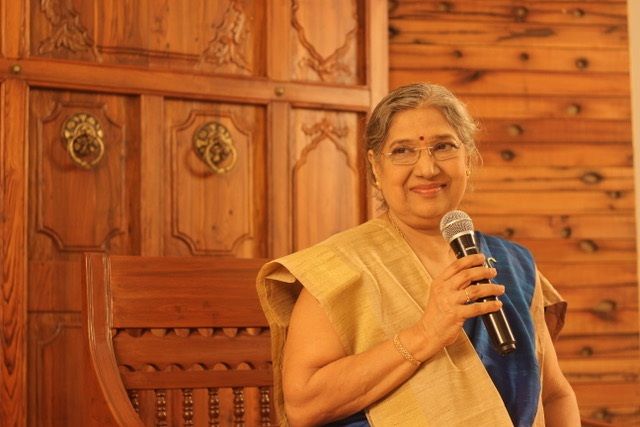 Schedule & Booking
Date: 17/07/2019
Teacher: Dr Hansaji Yogendra
Price: £15.00
View class schedule
Join Dr. Hansaji Yogendra, the 'First Lady of Yoga', and Director of the world's oldest Yoga centre in Mumbai - The Yoga Institute, as she offers a unique lens on the conduits of bhavas.
Our 'bhava' influences our external behaviour and our relationships – with family, friends and others. If we want to create positive change for a more meaningful life, having the right 'bhava' is essential.
The word 'bhava' stands for feeling or attitude. The conduits of bhavas lead to a deeper understanding of the higher consciousness and in the context of achieving the Yogic goal of 'moksha' (liberation), bhavas play a central role.
The Four Bhavas are:
Dharma Bhava (Duty)
Jana Bhava (Knowledge)
Vairagya Bhava (Objectivity)
Aishwarya (Self-Reliance)
This two-hour interactive session is a unique opportunity to hear from Dr. Hansaji herself on applying the four bhavas to everyday life. Experience life in more meaningful and spiritual way.
Dr. Hansaji Yogendra is the Director of the Yoga Institute in Mumbai; the world's oldest Yoga centre. She is also the President of International Board of Yoga, and Senior Vice President of the Indian Yoga Association (IYA).
Contact
020 7704 0919
islington@thelifecentre.com
Location
1 Britannia Row, London N1 8QH
Opening Hours
Monday–Friday: 07.15–21.30
Saturday: 08.30–19:00 (unless there is an evening workshop taking place)
Sunday: 09:00–19:30