Transcend - Somatic Nidra Psychic Healing Sleep & Rose Tea Ritual - Urban Retreat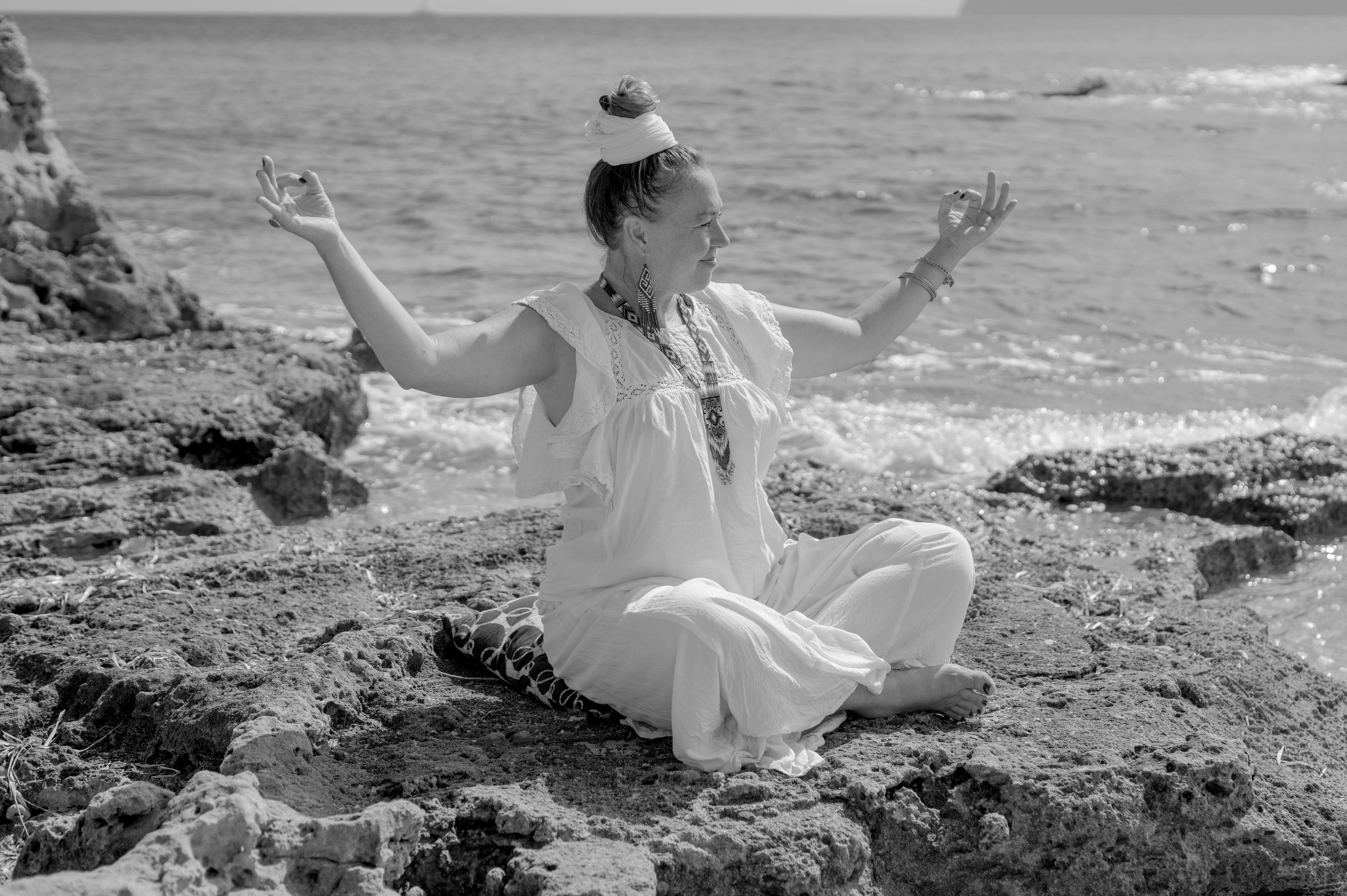 Schedule & Booking
Date: 15/07/2023
Teacher: Sat Guru (Cheryl Baker)
Price: £45.00
Saturday 15th July
3.45pm - 6.45pm
Book Workshop
Ready for an energetic shift through sound therapy, breath work, yoga nidra & energy healing? A nourishing afternoon with a mystical tone throughout to deepen your silence and awaken your own inner medicine.
Somatic breath work is a gentle, soft but powerfully nourishing breath that heals the body and mind through breath and micro movements of self touch. allowing yourself to be touched in certain places on the body where you hold trauma creates space for repressed emotions to surface and to be felt. Growing in presence through the breath and somatic awareness, one becomes more able to feel and tap into one's resistances that are held in the body-mind.
Somatic Experiencing anchors the higher frequencies into the body to experience a release of old patterns/traumas from deep within the subconscious and a feeling of grounding (soma) into the physical realms.
Through a guided meditation lying down in Savasana you will be lulled into a state of deep relaxation while your mind remains fully awake. Rather than grounding you inside your body, yoga NIDRA transcends the body into deep relaxation and through a deep journey into your inner landscape of the powerful subconscious, planting a sankalpa - The crux of Yoga Nidra is your sankalpa, or your resolve. It's a goal expressed clearly as a short phrase or sentence.an intention - to be planted deep within and initiate transformative change in waking life.
While lying down, Sat will guide you through the meditation, somatic language and a light, soft, holding somatic touch to release old traumas allowing the body to let go of any tensions and constrictions so that the body and mind can feel lighter, freer and much more relaxed after just one session. The reiki infused gong bath will add its transformative power in which you will be engulfed in total sound, and through your intuition, brought back to optimum health and balance. The gong is a supportive tool for the manifestation of our harmonious physical, mental, and emotional being.
The importance or the role of the rose in this retreat is to enhance our yin side, the female in all of us, the lunar quality, which is learning to be receptive. to sit back into our energy field, and allow a deeper meaning from the cards to come to us. rose has a medicinal quality and is known to open the heart, soothe the mind and ease the throat chakra, vishuddha, so we can voice our truth. rose is used to heal a broken heart and reminds us to be gentle and kind to ourselves.