Yin Yoga, Sound Bath, Cacao & Sacred Music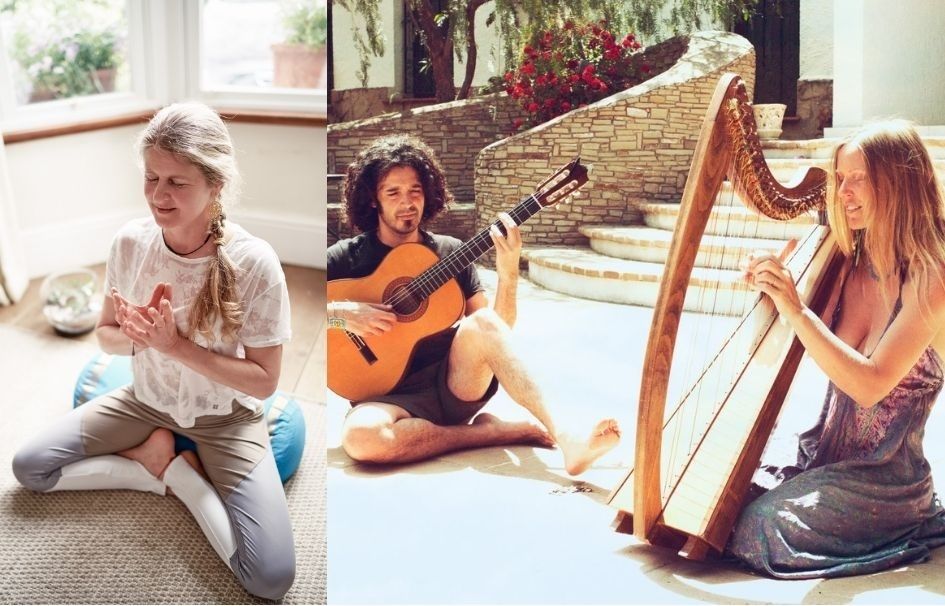 Schedule & Booking
Date: 19/10/2019
Teacher: Sandi Sharkey, Lucidia & Raphael
Price: £50.00
17.00-20.30 at Islington
Earlybird price of £45 applies until 12 October
View class schedule
Join Sandi, Lucidia and Raphael for a special evening of Yin Yoga, Meditation, Sound Bath, Cacao and Sacred Music.
This workshop will begin with a deep dive into a Yin Yoga practice that will be a banquet for body, heart and mind and that will also target and nourish the organs and deeper tissues.
Then, a meditation and Sound Bath will be followed by a joyous feast of Cacao and the uplifting music of Lucidia and Raphael.
This evening will provide an opportunity to rest in your true nature, enliven your inner being and also time to celebrate and enjoy songs and community. Looking forward to sharing this evening with dear friends and new students.
All are warmly welcome!
Lucidia and Rafael have been playing together since 2010. They met and fell in love musically and romantically and have been working together ever since.
Due to the philosophical and spiritual slant to their eclectic writing styles they have been playing at many alternative events and venues, including festivals, yoga/meditation retreats, spiritual circles, sound healing events and private parties. Lucidia and Rafael are committed to making music that brings hope, promotes spiritual growth, and fuels a positive outlook on life.
Sandi combines the practices of yoga, mindfulness and relaxation to promote centring, brightness and ease. She balances fluid and dynamic sequences with yin postures and meditation techniques to establish connections to energy and intuition.
She is a member of the Insight Yoga Institute. Her teaching style is non-dogmatic. Sandi is one of the founders of Yogamatters. Her interest is in bringing the transformation, healing and insights from practice into life.