Yoga & Breathwork for Anxiety & Stress - 6 Week Course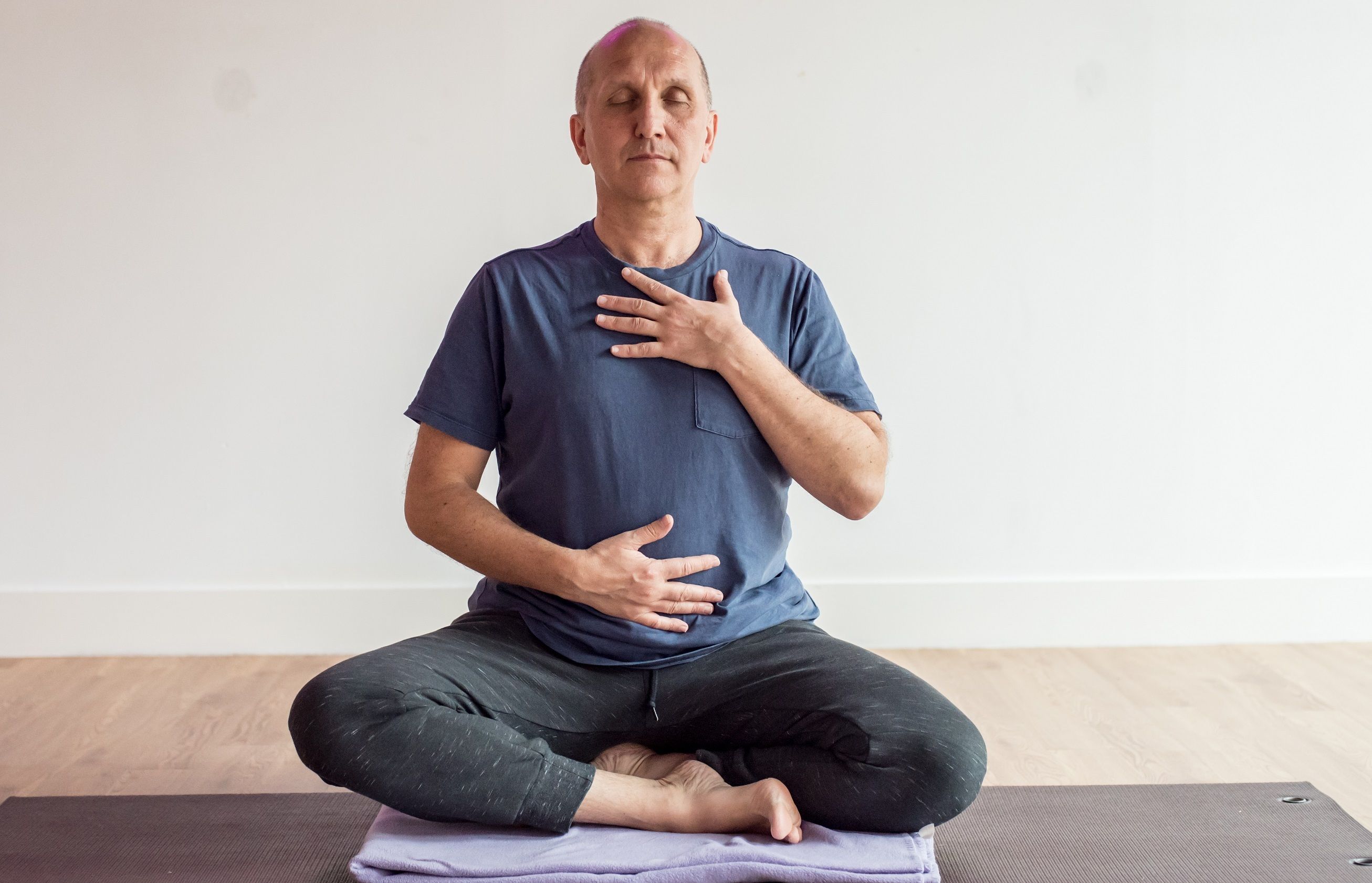 Schedule & Booking
Date: 01/04/2020
Teacher: Laurent Roure
Price: £120.00
Weds 1 Apr - 13 May, 19.15-20.45
No class on 22 April

At Notting Hill

View class schedule
Over the course of 2018, statistics based on an online poll conducted by YouGov, reveal that 74% of the UK population have felt so stressed that they have been overwhelmed or unable to cope. Furthermore, alongside depression, anxiety is the most common mental health problem in the UK.
In Laurent's experience garnered from his past pranayama and meditation courses, he has noticed that around half of his attendees have enrolled specifically to learn strategies to soothe their stress and anxiety. Due to the high demand for coping tools, Laurent has formulated this targeted course intended to equip people with what they need to keep their minds as peaceful as possible in a safe and understanding environment. This practical course is designed to give its participants valuable tools for use both on and off the yoga mat.
The course is not designed to diagnose any mental health issues, nor to replace help from mental health professionals or medication, but instead can be seen as a complementary addition. The course is targeted at anyone who has an existing diagnosis of mild to moderate anxiety or anyone who feels they could benefit from learning useful, simple and safe techniques to support their mental and physical wellbeing.
So, what will happen during the course? Attendees will be focusing on the body, the mind and the breath by using yoga, breathwork, meditation techniques and mindfulness.
For six weeks, participants will meet with Laurent once a week for a 90-minute class. Each week will be centered on different themes to provide a holistic way to deal with anxiety and stress.
Some topics in the course include but aren't limited to:
Using breathwork to alter the functioning of our nervous system and to connect with our breath.
Yoga asanas and movement to develop body awareness and enhance our energy levels.
Meditation and mindfulness to reduce the fluctuations and agitations of the mind.
Techniques focused on being present in the moment.

Yoga Nidra in aid of calm and restfulness.
At the end of each course, participants will receive a PDF file explaining everything that has been covered in the course to aid further practice.
Senior yoga teacher Laurent Roure practices and works with Heather Mason at the Minded Institute, a specialist centre for yoga therapy for mental health. He also studies meditation with Alexander Filmer Lorch and pranayama and breathwork within the system of Swami Gitananda. He is an accredited teacher with a specialisation in yoga therapy for anxiety and stress.
Contact
020 7221 4602
nottinghill@thelifecentre.com
Location
15 Edge St, Kensington, London W8 7PN, UK
Opening Hours
Monday–Friday: 07.15–21.30
Saturday: 08.30–19.00
Sunday: 08.30–19.30